Confessions of a Midlife Couch Surfer
How a series of losses taught me to live happily with less and reconnect with friends
I am a 56-year-old communications professional with a law degree who has worked all of her adult life. And yet, this past year I have been without a stable address, living between Michigan and Virginia, relying for the first time in my life on friends and family for basic shelter.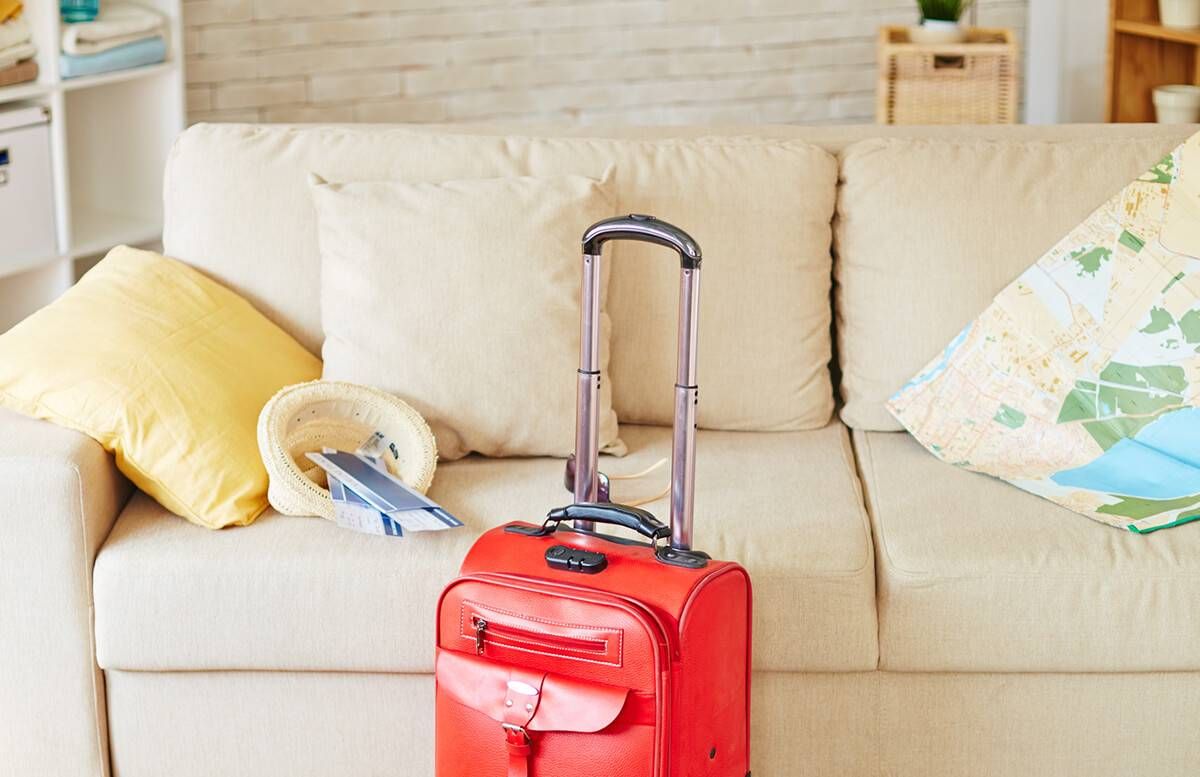 My name is Desiree Cooper, and I'm a midlife couch surfer.
It's safe to say that this was not what I had planned for my Third Act. But then again, so much of life isn't planned; it just happens.
It was 1984 when I married my law school sweetheart and began the journey toward comfortable predictability. But with our two kids, a dog and a picket fence, we quickly fell into the middle-class striving trap: a hefty mortgage, two cars, daycare and private school tuition, saving for college.
We told ourselves that there would be time for tending to our future needs after we launched the kids. Then came the 2008 housing crisis and Michigan's devastating economic downturn. In 2009, I separated from my husband, was laid off from my career as a columnist and lost my home to foreclosure. In the rocky years since, I rebuilt my life as a public relations professional, business owner and freelancer. I was ready to pick up where I left off.
Enter a health crisis. In 2015, my car was hit by a semi-truck while I was driving to work. By all accounts, I'm lucky to be alive. But the impact left me with a brain injury, debilitating headaches and a slow recovery at the same time that my aging parents in Virginia were beginning to require full-time support.
It was clear that the only way for me to face the physical, financial and psychological demands of the next few years was for me to let go. Of everything. It was time for some extreme downsizing.
Toggling Between a Friend's House and My Parents' House
A friend in Michigan offered me her spare bedroom. At first, I dismissed the idea, too proud and independent to impose upon anyone, even my own family. But it wasn't long before I saw the wisdom of her generous offer. I gave away many of my belongings, put my most treasured possessions in storage and moved into my friend's guest room. I toggled between her house and my parents' house, where I huddled on a twin bed in the back bedroom, wondering what had happened to my "real" life.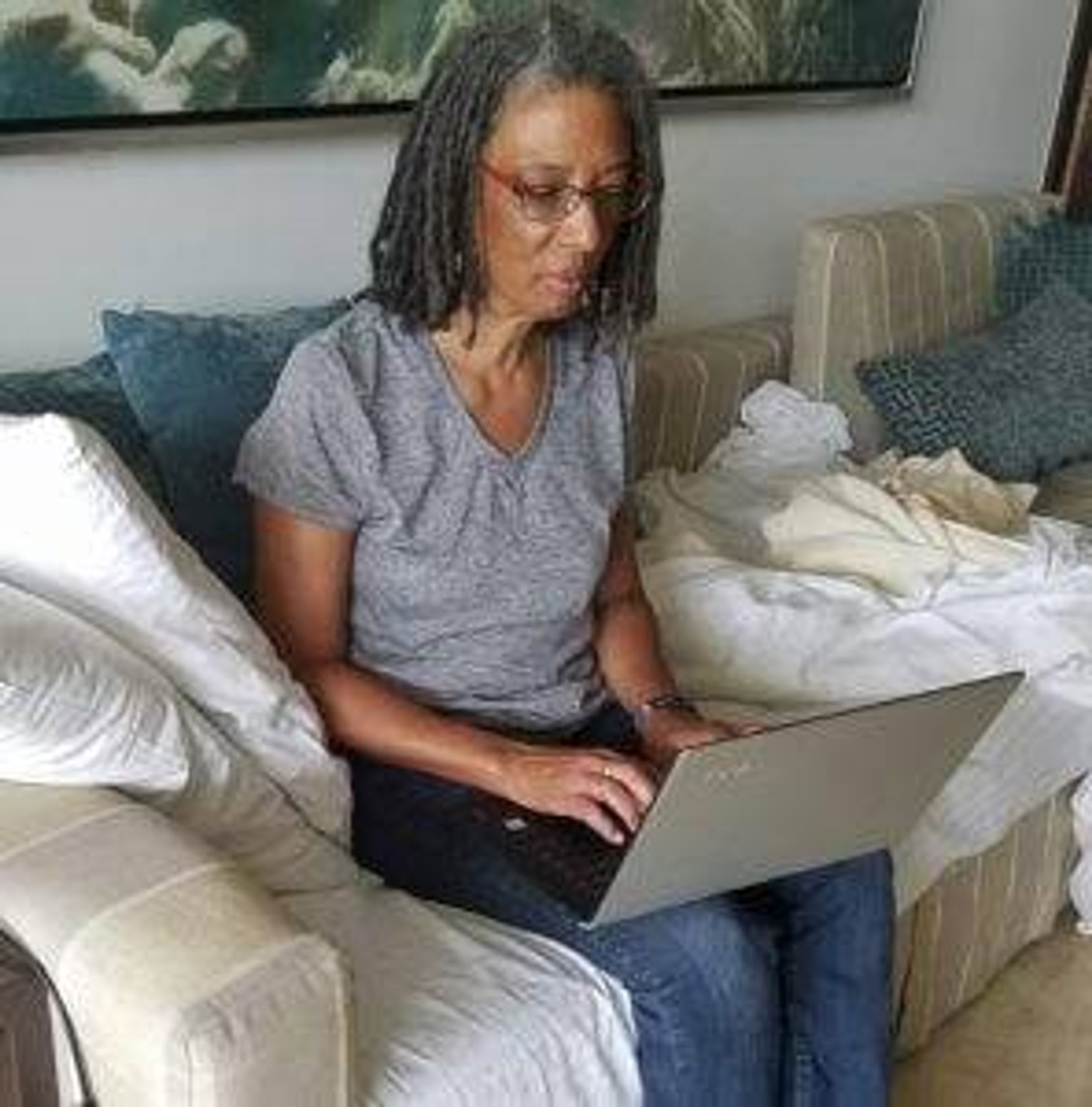 Not that I didn't feel blessed. I was safe and had a roof(actually, roofs) over my head. I was able to help my parents in the golden years of their lives without having to juggle a full-time job. I now had a low-maintenance life that gave me room to heal from the accident without crushing financial pressure. But I didn't feel whole. "Home" is an important place to be, and I no longer had one. I missed that feeling of mine. My pictures on the wall. My favorite chair. My stocked kitchen. My routine Saturday. They had all disappeared.
It would have been easy to sink into sadness — if not madness — if something amazing hadn't happened. In the midst of it all, I had finally published my first book, Know the Mother. When the shoestring book tour took me to cities across the United States, my friends started emailing and calling: "Come stay with me!"
I had nothing to lose anymore, not even pride. So I did.
For decades, my friends had been begging me to come visit, and for years, I had kids or work or (lack of) money as an excuse. But with the book tour, I was suddenly forced to consider their invitations. I had a book to promote and no budget with which to do it. And with my health concerns, it was hard to travel and stay alone in strange cities. Necessity became the mother of reconnection. Over the past few months, I've bunked with friends in New York, Chicago and Seattle, enjoying cities and college towns from the vantage point of a dear friend's spare room. With my life whittled down to the bone, I've gained a freedom I never expected.
Lessons From a Professional Guest
Not that couch surfing in midlife is as easy as for twentysomethings. You can't do it if you're stuck in your ways and full of personal requirements like a specific pillow, a strict diet, perfect silence or French press every morning.
You have to decide what you really need to be a decent human being and either carry it with you or send it ahead of time. You have to be able to respect the partners, pets and little people who may come with the couch-surfing package. You have to wrap yourself around the routine of your hosts, be the one who walks the dog, who throws in a load of laundry or who washes the dishes. You may even have to become an omnivore.
To lean into the freedom of couch surfing means to let go of expectations for yourself but also to set expectations in others. Before each visit, I let my friends know if I'm coming to "write and cry" or "relax and release." Some friends are amazing tour guides, others leave me alone to recover from caregiving and recurring headaches guilt-free. I have had friends who have sent me keys to their empty places and others who have taken off work to be my full-time companion for days.
To become a couch surfer in my late 50s has required me to rethink the need always to be strong, to let go of the idea that I'm not worthy of another's compassion. My whole life has been centered on the notion that it's better for me to give than to receive. Now I understand that friendship is about giving when you're able and receiving when you aren't. My friends are now dearer than ever and my connections over the distances have only deepened.
I remain hopeful that one day I'll return to good health, my parents will be situated where they are safe to age with grace and my Millennial children will have fully launched. Perhaps I will be working on my second book. From that vantage point, I'll look upon this difficult phase of my life with tremendous gratitude.
There's an ancient Japanese haiku that goes: "My barn burned down. I can now see the moon." But from the ashes of my former life, I have been able to see a whole new world — thanks to the open arms (and sofas) of my friends.
Desiree Cooper
is a former attorney, Pulitzer Prize-nominated journalist and author of the short-story collection Know the Mother (Wayne State University Press).
Read More