How to Cope With the Many Stresses of Diabetes
Having this chronic disease is difficult; these tips may help
With diabetes, 2 + 2 don't always equal 4, says John Zrebiec, chief of behavioral health at the Joslin Diabetes Center. "People who don't have diabetes think that if you do everything right, it should turn out right. But with diabetes, you have to realize that the results you get aren't always equal to the effort you put in."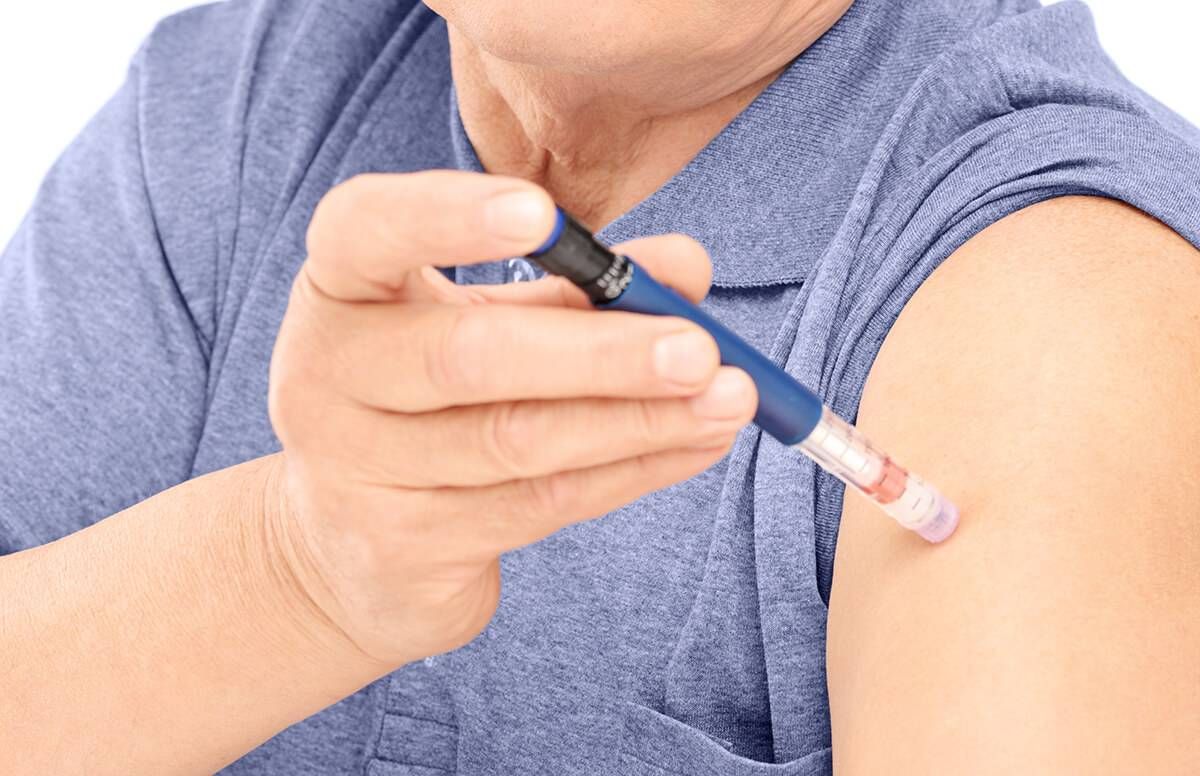 Zrebiec notes that a typical person with diabetes has to make 90 to 200 decisions a day to deal with the chronic condition. What — and what not — to eat. When and how and if to exercise. When to take blood glucose readings and medications. How to pay for those medications. Those are just a few of the decisions.
Plus the disease is progressive, which means that what worked yesterday may not work today. And if you're newly diagnosed, there can be difficulties around how to change long-standing behavior — like snacking before bed or mindless eating in front of the TV, says Jill O'Donnell, a registered nurse and certified diabetes educator at the Mayo Clinic in Fairmont, Minn.
"Sometimes people think they've been doing the same thing for the past five years and their diabetes is going to be unchanged," says O'Donnell. "But that's not the reality. They're trying to figure out what they've done wrong, but it's simply that their diabetes has progressed."
The Stresses Add Up
All of which can lead to "diabetes distress" and in the most extreme cases, diabetes burnout. That's the point where people with diabetes simply give up trying to monitor their care.
Too much frustration can also lead to symptoms that are similar to those found with depression, according to a study by the American Diabetes Association.
The study showed that symptoms of depression in people with type 2 diabetes can be "significantly reduced through interventions for diabetes distress." It suggests that much of what is labeled as depression might not be a psychiatric disorder but "rather a reaction to living with a stressful, complex disease that is difficult to manage."
Look at the Big Picture
So how to deal with diabetes frustration?
"Part of it is learning to reframe the issues," says Andrea Braverman, clinical associate professor of psychiatry at Thomas Jefferson University. "You need to recognize that 'I neither succeed or fail when the numbers aren't right' — it's simply part of my ongoing management.'"
She acknowledges this is hard to do, "since people always want an 'A' on the test." But Braverman argues that frustration can be reduced if you learn to make choices about your care rather than focusing on winning or losing.
"It's like a batting average," Braverman says. "You don't judge yourself on a slump or a hot streak. It's the average over time. When you're doing well, tell yourself you're appreciative and grateful, not that you've got this nailed. And when you're in a slump, not that you're terrible, but that this is part of the ebb and flow of the disease."
Learning to problem-solve can also help.
"Instead of feeling defeated over a bad sugar reading, try to problem-solve by taking apart your day," Braverman says. "Where did you get into trouble? For some people, it's evening eating before the TV. What would happen if you didn't eat at that time? Could that be a small change that might help?"
She also recommends experimenting with your care and trying new things, particularly for those newly diagnosed over 50.
Make New Choices
"The older you are, the more you might become set in your ways," Braverman says. "Ask yourself, 'What would get me to try something new? Would I be willing to keep a food diary to track what I'm eating? Maybe I won't go to the gym, but I am willing to take a walk around the block.' Instead of swinging for the fences, go for a single: set realistic instead of lofty goals."
Rosalind Dorlen, a clinical psychologist in Summit, N.J., says, "While diabetes needs to be controlled, some factors may be out of the control of the person with diabetes. But there are a range of internal factors that we do have control over."
To help her patients deal with these psychological variants, Dorlen offers a number of suggestions to help them become more aware of their disease and learn to accept it, which in turn can reduce frustration.
They include:
Seek wellness. Become aware of how you feel and the effects of eating certain kinds of foods. Learn to appreciate an overall feeling of wellness. "Too many people live in denial, and don't pay attention to their disease," says Dorlen. "Recognize that you can go on a vacation for a week from monitoring, but can't go on vacation from your body."
Seek support. Talk to someone, whether it's a support group or a trusted friend. "There is so much stigma attached to having a chronic illness. Being able to ask for support and help can be really helpful," Dorlen says.
Get involved. "See if there is a diabetes walk in your town, look at diabetes blogs, listen to podcasts or participate in groups on social media," Dorlen recommends. "It makes you realize you aren't alone."
Energize yourself. "You can't avoid all stress, but you can reach out to nature, humor, self discovery, meditation and mindfulness," says Dorlen. "Do something appropriately assertive to reduce stressors."
Cultivate self-compassion. Accept that even if you are doing all the right things, the disease is progressive and not always in your control. "We may be doing the right things and not getting the right results, but there is something good in the process of doing good for oneself," Dorlen  says.
Ilene Raymond Rush
is a health and science writer whose work appears in the Philadelphia Inquirer, Diabetic Lifestyle, Diabetic Living, Good Housekeeping, Weight Watchers Magazine, Philadelphia Magazine and many other publications. She lives in Elkins Park, a suburb of Philadelphia, with her husband and overweight schnauzer, Noodle.
Read More