Crime Fiction: Savvy Sleuths Over 50
Travel the world with these 9 intriguing reads
Does age really bring wisdom? Recent studies affirm this adage, showing that older adults are better able to estimate the slope of a hill, recover quickly after making a mistake  and use their brains more efficiently than younger adults. For readers of crime fiction, the proof is in the stories.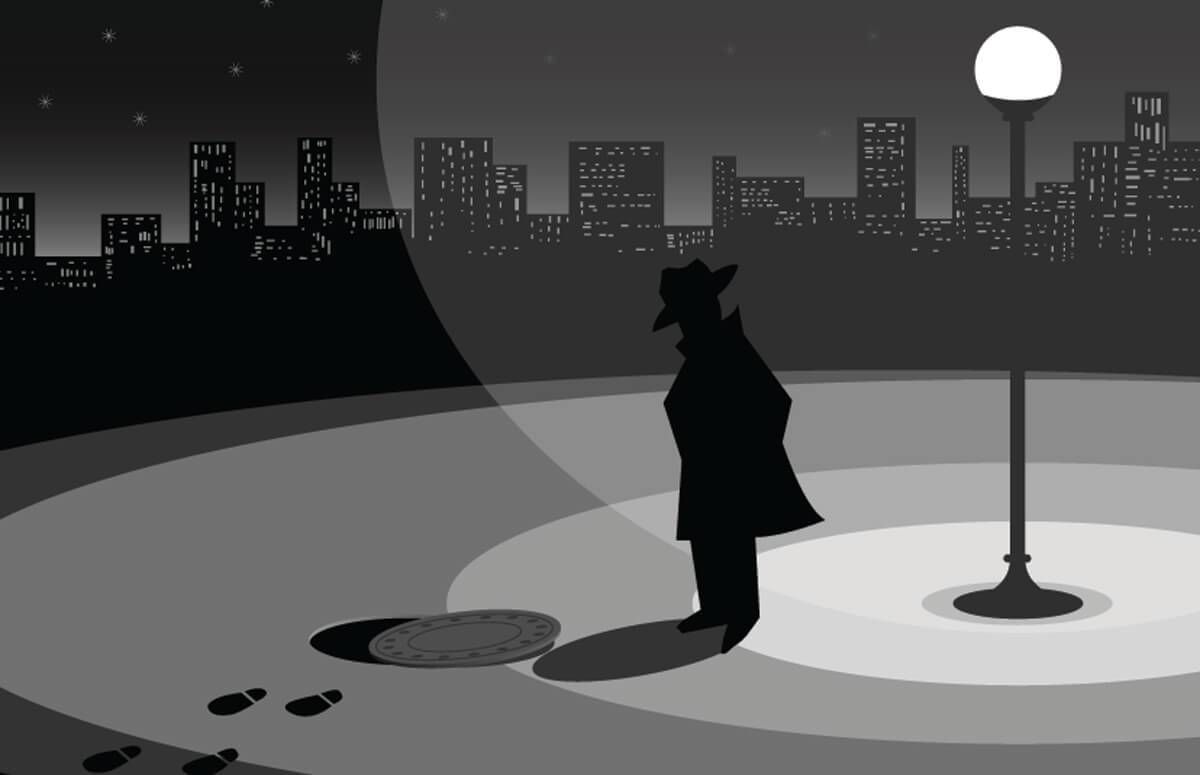 More mysteries than ever feature sleuths who are older, and often wiser, than the average detective. The bestselling mystery genre includes many subgenres such as psychological thrillers (Gone Girl), police procedurals (Midsomer Murders) and cozies (Murder, She Wrote).
If you're looking for an armchair adventure featuring a sleuth who is over 50, check out these nine novels, all written since the 1990s.
Agatha Raisin and the Quiche of Death by M.C. Beaton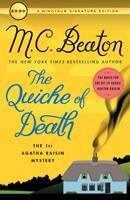 Agatha Raisin is just 53 when she retires from her work as a PR agent and moves to Carsley Village in the Cotswolds of England. In Agatha Raisin and the Quiche of Death, the newly retired Ms. Raisin enters a local baking contest with the hope of adding excitement to her new life. When one of the judges dies after sampling her quiche, Agatha must find the real killer before she ends up jailed. The 30 Agatha Raisin books are quintessential cozy mysteries, perfect for a light escape from reality.
Arsenic and Old Puzzles by Parnell Hall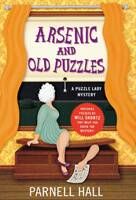 For a cozy mystery with a bit of crass humor, check out Parnell Hall's series featuring syndicated crossword puzzle columnist Cora Felton. The drinking, smoking Felton can't create or solve puzzles, so she depends on her niece to design the crosswords while she solves the murders. In this book, an elderly guest of the Bakerhaven Bed and Breakfast in Connecticut dies after sipping elderberry wine at afternoon tea. A Sudoku puzzle is found in his pocket. When a second body turns up in the window seat, Cora suspects that the killer is copying the Cary Grant movie, Arsenic and Old Lace. But with puzzles as the key to this case, will Cora be able to solve it? The books include puzzles created by New York Times puzzle creator Will Shortz.
Auntie Poldi and the Sicilian Lions by Mario Giordano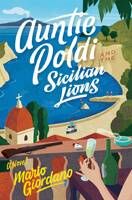 This cozy mystery features a romantic setting, a dashing detective and dangerous villains. Disappointed by life, saddened by the loss of her husband and prone to melancholy, costume designer Isolde Oberreider, aka Auntie Poldi, retires to Sicily just before her sixtieth birthday. Narrated by her nephew, a wannabe writer who often stays with her, we learn that Auntie Poldi wants nothing more from retirement than a stiff drink and a sea view. But when her handyman goes missing and she meets the handsome Chief Inspector Vito Montana, her lust for life returns. The Inspector warns her to stay out of police business: "No playing Miss Marple, are we agreed?" But Auntie Poldi is beyond taking orders from anyone, and she sets out in search of the truth.
Celine by Peter Heller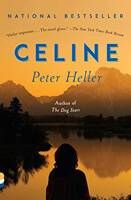 In this standalone novel, Celine is an artist and private investigator in her late 60s who specializes in reuniting families. When Gabriela asks Celine to find her missing father, Celine and her partner Pete head to Colorado, where the famous photographer was last seen. But that's only half the story. Interwoven with Celine's search for the missing man is another mystery — the story of Celine's upbringing and the loss that drives her to search for missing children and parents. This is a literary mystery, with rich characters and a page-turning plot.
Don't Ever Get Old by Daniel Friedman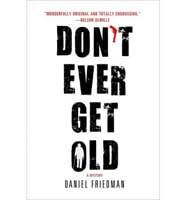 This mystery takes the reader on a wild ride through the Deep South in search of retribution and a treasure. Eighty seven -year-old Buck Schatz, a retired Memphis police officer, loves drinking, smoking and cracking inappropriate jokes. When he learns that a Nazi officer who tortured him in the war might still be alive and hiding stolen gold, he teams up with his grandson Billy to find the loot. But when a big Russian man shows up and people connected to the case are murdered, the two realize that they're not the only ones after the goods.
Magpie Murders by Anthony Horowitz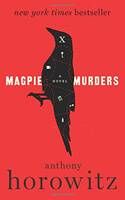 In this standalone novel, when British editor Susan Ryeland reads the latest installment of Alan Conway's popular Atticus Pünd mysteries, she's puzzled by the ending — or lack of one. But then the aging Conway turns up dead — murdered? — and she has two mysteries on her hands. The book includes Alan Conway's unfinished manuscript, giving the reader the chance to work with editor Susan Ryland to solve both mysteries: the death of the aging writer and the elderly detective's case.
Rage Against the Dying by Becky Masterman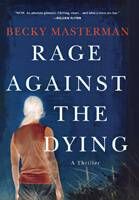 Part police procedural, part thriller, this novel takes readers on a journey through an old murder case. Fifty nine-year-old ex-FBI agent Brigid Quinn has found happiness with her new husband Carlo and their two darling pugs. But she's haunted by the unsolved murder of her protégé, taken by the Route 66 serial killer. She should be happy when her colleagues catch the killer — only another new agent doesn't believe it's true. When she narrowly escapes an attempt on her life, she wonders if she can unearth the truth without destroying her marriage. This is the first in a series of four books.
Still Life by Louise Penny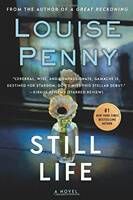 When Penny created Chief Inspector Armand Gamache, she dreamed up the kind of man she'd fall in love with. Readers all over the world have fallen for Gamache and the series — the 15 book will be released in August. When beloved retired schoolteacher Jane Neal is shot with an arrow, Gamache is brought to the Canadian village of Three Pines to unearth the truth. When the series opens, Gamache is in his 50s, but maybe the most fun older adult in the book is the poet Ruth, who is both irascible and hilarious.
Summer of the Big Bachi by Naomi Hirahara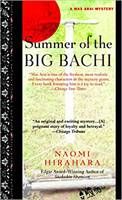 Set in Los Angeles and Hiroshima, this character-driven mystery follows the cantankerous Japanese-American gardener Mas Arai. At 69, Mas has survived many traumas, including the bombing of Hiroshima and the death of his wife. He's disappointed by life, missing his estranged daughter and struggling to hold onto his gardening business. Then a stranger appears, asking questions about Mas' former gambling buddy Joji Haneda. Mas knows this is bachi — the spirit of retribution — catching up with him and threatening to expose the secret he's held onto for more than 50 years. When Joji is murdered, Mas must figure out how to make amends for the past before it's too late. This is the first book in a series of seven.
Rochelle Melander
Rochelle Melander is a certified professional coach and the author of eleven books including the National Novel Writing Month Guide Write-A-Thon: Write Your Book in 26 Days (And Live to Tell About It) and the forthcoming, Level Up: Quests to Master Mindset, Overcome Procrastination and Increase Productivity. Visit her online or on Twitter @WriteNowCoach
Read More