Cryptocurrency 101: All You Really Need to Know
The 'Friends Talk Money' podcast hosts on the blockchain, Bitcoin and the wild world of cryptocurrency
Until now, we've never published a Next Avenue article about cryptocurrency or Bitcoin or the blockchain and, as the editor of our Money channel, I'm the reason why.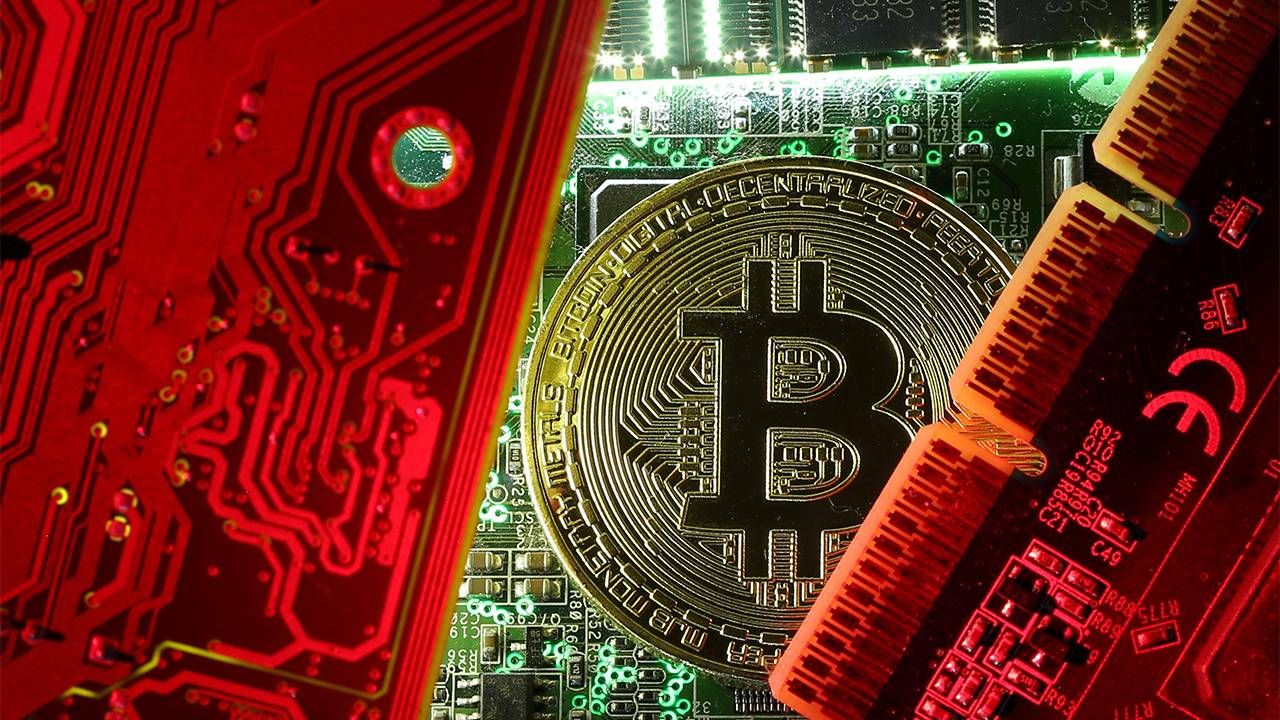 Frankly, I've felt that the Bitcoin digital currency and other cryptocurrencies were, at best, extremely volatile and risky investments (did I mention the price of a Bitcoin coin went from $10,764 in September 2020 to $64,829 in April 2021 and is now down to $40,000?) and, at worst, sometimes sketchy. I figured the cryptocurrency craze would fade. I was wrong about that last part.
In 2018, legendary investor Warren Buffett called Bitcoin "probably rat poison squared."
So, here are the basics on the blockchain and Bitcoin and how to invest (just a little!) in cryptocurrencies, pulled from the new episode of the "Friends Talk Money" podcast I co-host with personal finance writer Terry Savage and public media's MoneyTrack host and Wealthramp.com founder Pam Krueger. (You can hear the podcast at the end of the article or download it from your favorite podcast distributor.)
Fact is, lots of smart financial analysts — like Ark Invest's Cathie Wood — have become big believers in cryptocurrency.
Why You Should Care About Cryptocurrencies
Some have come around to become, if not crypto fans, then at least no longer deniers. In 2018, legendary investor Warren Buffett called Bitcoin "probably rat poison squared." But his company recently put $500 million into Nubank, the parent company of the digital bank selling cryptocurrency products.
And why should you care about Bitcoin and the blockchain?
Well, the GlobalData analytics company just predicted that revenue from blockchain platforms and services will soar from $4 billion in 2020 to $199 billion by 2030. According to a survey by Motley Fool's service The Ascent, 21 million Americans — 14% of adults — own Bitcoin, which has been around since 2009; half of them bought it during the last 12 months. And, for what it's worth, El Salvador just became the first country to adopt Bitcoin as legal tender, and the payment app Venmo now lets customers buy or sell cryptocurrencies.
"I see the blockchain technology on which cryptocurrency is built as being transformative," Krueger said on the podcast. Some compare the impact of Bitcoin on the financial world with the way the internet disrupted music and publishing.
Krueger said that a year ago, when she asked Wealthramp's 250 fee-only advisers whether they'd recommend clients invest in cryptocurrencies, "almost all of them said, 'Not yet.'" But she surveyed them in June 2021 "and I would say that there's a shift in the mindset of the whole group." In other words, they now think their clients should consider owning a little crypto if they're interested.
Answers to Questions on Bitcoin and the Blockchain
For a primer on all this, let me try to make crypto less cryptic by offering a few questions that may be on your mind and answers to them.
What is the blockchain, what is Bitcoin and what is cryptocurrency?
Here's how Savage explained them on the "Friends Talk Money" podcast:
"The blockchain ledger is a computer program. Think of it as the behind-the-scenes backbone where all [financial] transactions are securely recorded without any intermediaries in a ledger that every participant can see, but no one can change unless by an authorized transaction recorded on this blockchain," said Savage.
"I just generally encourage everyone to kind of explore the space a little bit. There's no need to put an entire paycheck into cryptocurrency."
Savage conceded that definition might sound "clear as mud," so she offered an analogy that might help.
"When you buy a house, you get title insurance to make sure that no one else has filed a claim to the property. And that's why we have title insurance companies and we pay a fee to them," Savage noted. "But if all the title changes were recorded on the blockchain, there would be no need for this insurance or for the title insurance companies… The registration would be immutable and visible on the blockchain ledger."
With the blockchain's peer-to-peer transactions, she said, you don't need a financial intermediary, a bank, a currency exchange or even a government. "Think about the implications of that kind of medium of exchange," said Savage.
And what does this have to do with Bitcoin, Dogecoin (a meme-inspired crypto), Ethereum (billionaire investor and "Shark Tank" star Mark Cuban is a fan) and other cryptocurrencies?
Savage said: "You could use this blockchain ledger technology as a basis for all kinds of completely secure transactions, like property transactions. But the most popular use is with the so-called cryptocurrencies like Bitcoin." Bitcoin records transactions in the blockchain.
There are thousands of other cryptocurrencies, Savage added, but "many of those are started by complete scammers." Consumers lost almost $82 million in crypto scams during the fourth quarter of 2020 and the first quarter of 2021, according to the Federal Trade Commission.
So, how do you buy cryptocurrencies — if you dare?
Savage's first rule: "If you're going to buy a cryptocurrency, stick with the best-known ones [like Bitcoin]. That doesn't mean you won't lose money on the price fluctuations, but it means you're not just throwing your money into a black hole."
And that led to another of Savage's rules: Buy cryptocurrency on a legitimate crypto exchange like Coinbase or Kraken, or through an ATM that sells it — though ATM fees to do so are steep. (Coinbase isn't that machine in supermarkets where you exchange your loose change for bills, I joked on the podcast; that's Coinstar.)
Alternatively, you could invest in a blockchain Exchange Traded Fund (ETF) that either invests in companies involved in blockchain technology or invests in futures or options pegged to the performance of cryptocurrencies like Bitcoin or crypto investment products from asset managers.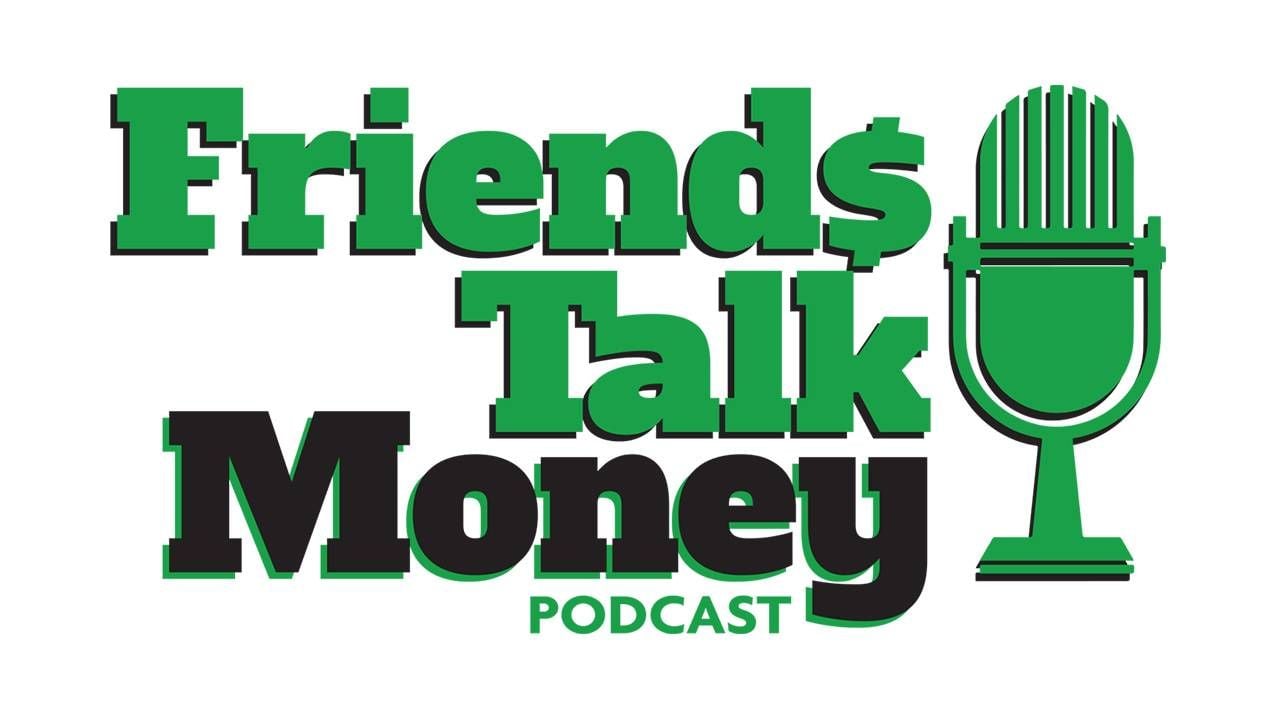 Is buying Bitcoin investing or speculating?
It's a speculation, since there's no intrinsic correct value for it. Bitcoin is worth what people decide it's worth each day.
But there seems to be strong long-term potential for a rise in Bitcoin's value, since businesses like banks, Microsoft and Tesla accept it (CEO Elon Musk's musings on Bitcoin often lead to wild fluctuations) and it looks like more will, over time. And, as Savage noted, the Federal Reserve is studying developing a digital currency.
How big a portion of my investment portfolio should I put into Bitcoin or other cryptocurrencies or businesses related to them?
Here's what Kraken.com Chief Product Officer Jeremy Wells told the "Friends Talk Money" hosts: "I just generally encourage everyone to kind of explore the space a little bit. There's no need to put an entire paycheck into cryptocurrency."
So, the "Friends Talk Money" co-hosts said, maybe you might put 3% of your total portfolio into crypto; maybe less. I'm starting to think of it as a new way to diversify your investment portfolio, the way you might do with your stocks by buying international stocks of companies in countries with emerging economies.
Incidentally, you don't have to buy an entire Bitcoin. Crypto exchanges let you purchase a fraction — even as little as $5 or $10 worth.
But think of this type of investment as money you can lose — and very well might. Mad money meet mad crypto.
Dennis Chookazian, a futurist and longtime cryptocurrency analyst, told "Friends Talk Money" that Bitcoin and its ilk are "entertainment assets" that provide "psychic income."
His advice: "You shouldn't buy it with any money that you need for your children's education or something like that…You should not buy cryptocurrencies with money that you absolutely can't afford to lose."
Krueger calls investing in cryptocurrencies "emotional gambling," adding that "anytime you put money into something based on your emotions, it's the fastest way to lose money."
But, she noted, "it's kind of fun to learn about." And, Krueger said, she owns some Bitcoin and digital tokens Ethereum and Cardano.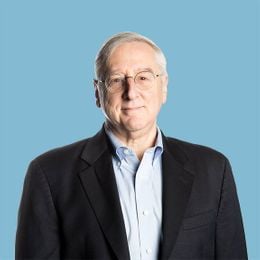 Richard Eisenberg
is the former Senior Web Editor of the Money & Security and Work & Purpose channels of Next Avenue and former Managing Editor for the site. He is the author of "How to Avoid a Mid-Life Financial Crisis" and has been a personal finance editor at Money, Yahoo, Good Housekeeping, and CBS MoneyWatch.
Read More