5 Steps to Cut the Cord, Ditch Cable and Save Money
These days, you can do it without sacrificing your viewing options
There have never been more great programs to watch on TV — and the bills to watch them have never been higher. So more and more Americans are getting fed up with their soaring cable bills and cutting the cord. They're finding it easier to do than in the past and no longer need to sacrifice viewing options to save money.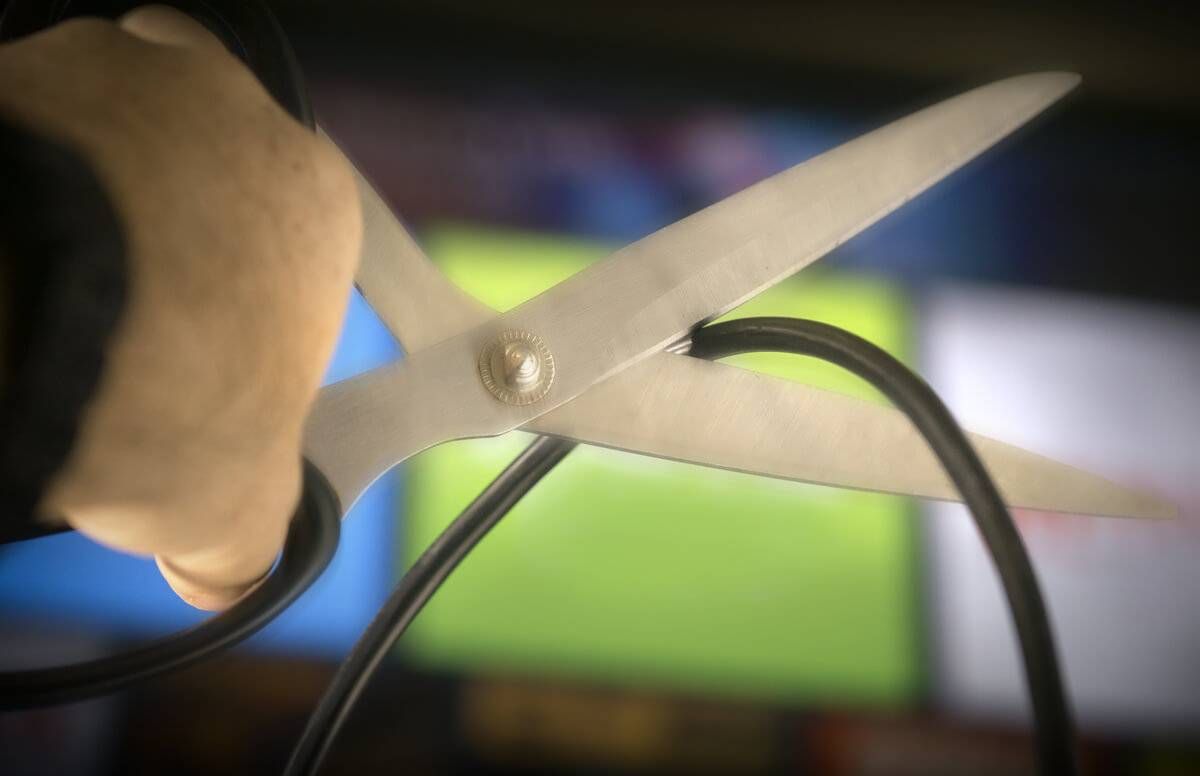 The trend is accelerating at a dizzying pace. According to the research firm eMarketer, 50 million Americans will be streaming TV via an Internet connection by 2021.
I made the switch last year to cut the cord and, after looking into this some more, have advice on how you might do it too.
Tired of $300 Monthly Cable Bills
In my case, I'd gotten tired of paying $300 monthly cable bills and spending an aggravating hour on the phone with my cable company every time there were erroneous charges.
I wound up keeping my internet service ($45 a month with tax) and hooked up to Hulu Live through an Amazon Fire TV Stick for basic live TV channels. The Fire TV Stick is a device costing about $50 that looks like a flash drive and goes into your TV to watch streaming channels; it's similar to Google Chromecast and Roku. I also have pay for Netflix and Amazon Prime accounts, as well as a free Pluto TV account, which offers lots of movies and older TV shows. And now that "Game of Thrones" is back, I've added on a stand-alone HBO account on a month-to-month basis. That adds up to lot of content to watch.
"The flexibility of cord-cutting is what really shines over traditional cable TV," says Dennis Restauro, president of the consumer tech site, GroundedReason.com. Cord cutting means there are no contracts or hidden fees and you don't have to haggle with a cable rep over packages. You can also cancel the services at any time with the push of a button.
"With cord-cutting, you can be more nomadic in trying different services, and you have more control over when and where you watch shows and movies," notes Jim Kimble, owner and founder of The Cord Cutting Report.
A Wall Street Journal story recently cited data from Kagan, S&P Global Market Intelligence noting that the average cable customer pays more than $90 a month plus another $57 a month for high-speed internet. Compare that to monthly streaming services from Amazon, Netflix and Hulu that tend to run between about $9 a month and $45 a month.
Pros and Cons of Cutting the Cord
But cutting the cord isn't quite as simple as advocates sometimes suggest. It takes some effort and thinking about your viewing preferences as well as wading through all of your options can be overwhelming.
First, you'll want to weigh the pros and cons of cutting the cord:
3 Pros of Cord Cutting
The cost savings can be significant. I'm typically saving $40 to $50 a month.
You get a Cloud DVR (rather than an actual physical DVR box). The Cloud DVR comes with many live TV subscriptions at no extra charge and lets you "tape" shows to watch at your convenience.
You can watch on your laptop, tablet or phone while traveling. When I'm on a train or plane or in a hotel room, I often watch shows over the streaming apps on the Hulu Live app I have on my Kindle Fire or iPhone (which are just like the ones I have on my TV at home).
3 Cons of Cord Cutting
It can be cumbersome to move between channels. For some reason, Hulu Live doesn't have an online TV guide, for instance. So you may need to consult a separate guide to see what's coming on next. (I use a TV Guide app.) It also takes a few steps to change from one platform like Hulu Live to Netflix, Amazon and other streaming services. "You may find cable TV easier to navigate," says Restauro, "but is that worth an additional $40 a month?"
You need a device like Roku or the Amazon Fire TV Stick to get streaming services. If you have a smart TV, which most TVs produced since 2009 are, you can stream many services directly from your television. However, you'll probably get better reception and less buffering if you stream from a device like Roku or Amazon Fire TV Stick, says Kimble.
There will likely be commercials you can't fast forward. Hulu Live politely indicates through an on-screen timer how long ad breaks will last, so you can run to the bathroom or kitchen.
5 Steps to Cutting the Cord
If you're convinced it's time to give streaming a try, follow these five steps:
1. Decide if you want to try an antenna first for live TV channels. "You can really cut your costs by getting an antenna to receive the major broadcast stations like ABC, CBS and NBC as well as PBS," says Kimble. "I live in Boston and with my antenna alone, I get 50 channels."
Kimble's research suggests that Antennas Direct's ClearStream Eclipse and Antop's Paper Thin Smartpass (they each sell for around $35 or $54) make the best indoor antennas for this purpose, although you may have to mount an outdoor antenna on your roof to acquire the signals. Visit Antenna Web to determine how likely an antenna is to work for you. If it won't, you'll need a streaming service (see Step 4 below).
2. Pick an Internet provider. This will usually be your cable provider. Plans vary in cost depending on the speed you select. They start around $25 a month.
3. Decide on a device you'll use to perform streaming through your TV. The main options are Roku, Amazon Fire TV Stick, Chromecast and Apple TV. The first three cost about the same (in the $50 vicinity), but Apple TV 4K runs a steep $179. A recent comparison by the Techradar site called The Apple and Amazon setups easiest, but said Roku was most intuitive.
4. Choose your streaming service for live TV. If you want more live TV options than you can get with an antenna, consider Hulu Live, DirectTV Now, Sling, You Tube TV or PlayStationVue. They typically cost between $15 and $45 a month. A new head-to-head comparison of most of these on Tom's Guide said PlayStation and Sling have the richest selection.
5. Select your apps. Amazon, Netflix, HBO, Showtime, Starz, Sundance Now, AMC and others offer a wide variety of original content. They all have apps and new ones are coming soon, such as Apple TV+ and Disney (which haven't released their prices yet).
Apple TV+ will feature original movies and series from luminaries like Steven Spielberg, Oprah and Jennifer Aniston. The Disney app will reclaim its content from Netflix and other services as well as offer new content.
The costs for the other apps vary widely: Netflix currently charges $8.99 a month for its base streaming plan, while premium channels like HBO run around $15 a month. You can often sign up for free seven-day trials to see how you like them before committing.
To Cut the Cord or Not to Cut the Cord
"I find that the biggest hurdle to cutting the cord tends to be fear of a new way of doing things," says Restauro. "Looking back, I laugh at how much I pondered the decision to cancel cable. It's not like the cable company wouldn't take me back if I didn't like cord cutting."
Personally, I won't deny that cord-cutting can be a bit of a head pounder, but I find it's been worth the effort. If nothing else, I no longer have to scroll through hundreds of channels only to discover I'd rather read a book!