Dreaming of Dancing With Twyla Tharp
Seeking a moment in the spotlight, this 70-year-old author takes a chance
I opened my email back in September from the Joyce Theater, Manhattan's popular dance performance venue. The subject line read: "Special Volunteer Opportunity with Twyla Tharp Dance!"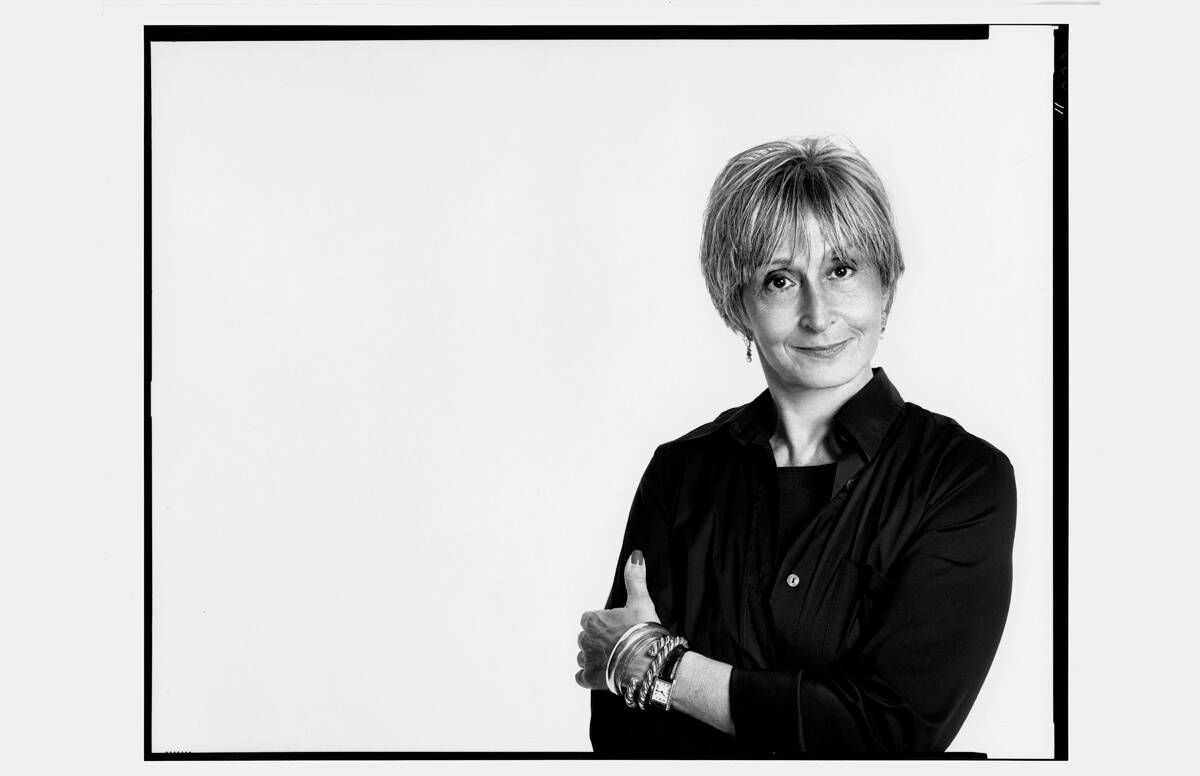 Whoa! I thought. I love the Joyce! I love dance! I love Twyla! I couldn't click through fast enough.
It read: "Our upcoming Twyla Tharp Dance engagement calls for a diverse group of volunteers to appear onstage at the New York premiere of Minimalism and Me. If you can move well, hop, skip, jump, and carry a folding chair around a stage, you may be in luck!"
Why then, I'm in luck! I can hop, skip and jump. And boy, do I know my way around a folding chair.
I read on. They were looking for 15 non-dancers who are "18+."  I took them at their word about the plus. I recently turned 70. I have had one hip replaced, two surgeries on one hammer toe, a bunion surgery, a parathyroid removed (yes, we have parathyroids), both ovaries removed (one, a wrong site surgery — shocking, I know) and am missing half a breast (breast cancer, a long time ago; I'm fine).
But I'm very active. I take four-mile walks. Twenty-five mile bike rides. Do yoga. Upon turning 70, I bought a pair of professional Bloch tap shoes and headed for Steps on Broadway for absolute beginner classes.
Worrying About the Best Look for Twyla
The piece would explore 77-year-old Twyla Tharp's "creative process at the very beginning of her career."  We volunteers would "represent the original 1960s audiences" and participate in "activities as needed for the production" (where, I assume, the folding chairs would come in).  We were to wear what a "Judson Church, Lower East Side, pre-Age of Aquarius" audience would wear (no idea) or unbranded workout attire. We'd have to use our own clothes.
I immediately spend too much time worrying about my performance gear. I Google "women fashion Manhattan 1960s." I see that 1963 was the year Ann-Margret starred in the film, Bye Bye Birdie. I adored the hot pink Capri pants and crop top with ruffles across the front she wore. My mother sewed a version for me. I'm sure this is not the look Twyla is after.
I realize I'm getting ahead of myself. To apply you have to send a photo — full body, no selfies, no professional shots; a short bio and promise to attend 33 rehearsals or performances from November 14 to December 9, 2018. No audition necessary.
My husband Glenn, a trombonist, amused by my new practice of tap dancing all over the house, thinks this is a great idea.  Out comes his cell phone for our photo shoot. In a navy, sleeveless, V-neck top, blue-and-white polyester flowy pants, bare feet, and a semi-cool summer hat, I strike a pose. He takes at least 50 shots. I hate pictures of myself. I force myself to settle on one and apply.
In no time at all, I'm obsessing. Was that the right picture? Who else is applying? Am I the oldest one? Was the hat too much?
I Secretly Wanted to Be a Dancer
I realize I am headed down a rabbit hole. I have to wait. Decisions are a month away. I resolve to move on. I try. But thoughts of weeks on stage with Twyla and her dancers go round and round in my head. Why do I want this so much?
On one level, it's simple. While I've had a nice career as a journalist, author and writer for progressive organizations, I always secretly wanted to be a dancer.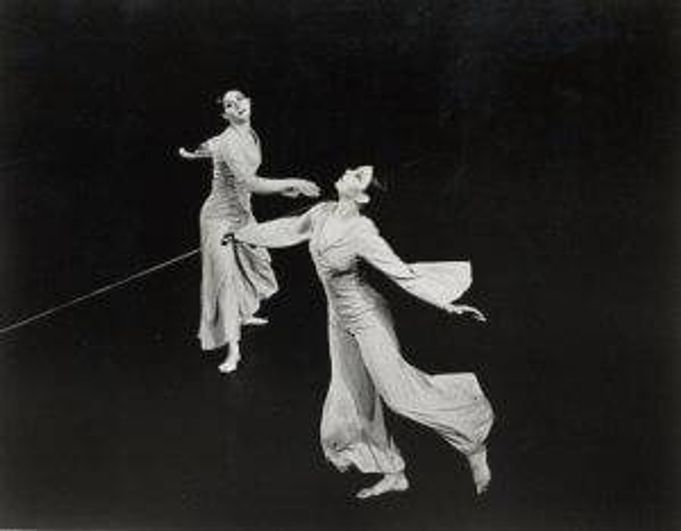 I took ballet as a child. I can still see my mother getting me ready to perform in my elementary school's auditorium with a troupe of 7-year-olds. I'm wearing a pink-and-black, vertical-striped, satin body suit with bells around each thigh. My bangs are separated into two sections, curling towards each other, forming a keyhole. What I remember most vividly is standing on a folding chair while my mother put the finishing touches on that keyhole. Suddenly, I lost my footing, and my leg slid all the way down to my ankle through the seat of that folding chair. I hope that's not a bad omen.
A few years later, my self-taught mother taught me a soft shoe routine to the tune of Tea for Two. I performed it in my fourth-grade talent show at St. Ann's School and won a statue of The Flying Nun.
In time, I switched from ballet to modern dance and fell in love with it. I studied jazz dancing with an intense, severe-looking teacher named Carol. She had a boyfriend but wasn't married and had to be dragged, hugely pregnant, out of her studio to the hospital to give birth. One day she said: "Very nice, Angela. Now if you could just get rid of that ass, you'd be a good dancer."
Undeterred, I jazz danced right into early adulthood.  While at NYU, I studied with an eccentric but devoted dancer named Edith Stephen at Westbeth, the Manhattan artists' residence. She thought I was a good dancer, ass and all.
Plus, there is this. As a writer, I've spent a lot of time alone. Except for public readings, I miss the moments when my writing touches someone. Being part of this dance performance would be so different. I would love the immediacy of it, all the people in the audience, the simultaneous giving and receiving.
And there's one more thing. I'm surprised that I made it to 70. Not to be morose, I kind of thought I'd be dead by now. But the clock is winding down. Maybe this opportunity appeals to me because it promises that night you never expected, that night under the lights before the lights go out.
A Question for Twyla Tharp
I wait. Finally, the email arrives. "Dear Angela," it says, "Thank you…," and right away, I know. "You were not among the applicants that Twyla selected."
It feels like a gut punch. Twyla personally did not pick me. I tear up. I want to plead my case, shout, "You made the wrong decision! You need me! I want this! It's unfair!"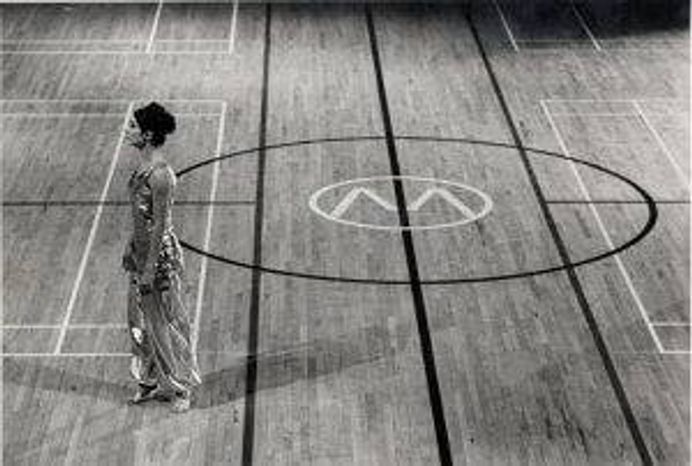 But of course, it's fair. I threw my hat in the ring, quite literally, and lost. I want to hold onto the courage that inspired me to apply, that playful, go-for-broke spirit.
Ready to end my navel-gazing, I begin to wonder how Twyla herself sees Minimalism and Me.  "I call it an accounting," I hear her tell Allison Stewart on NPR's All of It. "It covers the years from 65 to 71, with both items from our archive — video, film, photos, excerpts from the dances by the company — and 12 supernumeraries who play the rest of the world."
But I want to know why she chose to include those "supernumeraries." So, for this story, I send the question her way.
"In the beginning, our performances were about learning, not presenting," Twyla writes to me. "All our performances were free to the public. We were almost always in 'alternative spaces,' gymnasiums and art galleries. We were social beings, not elevated nor removed from our public, or them, from us. Our volunteers help recreate that feeling on stage."
I can't wait to see that happen. I plan to have a vicarious experience.
Angela Bonavoglia
Angela Bonavoglia is an author, journalist, and blogger on women's issues, health, religion, politics and the arts.  She has written for many outlets, including Ms., The Nation, the Women's Media Center, HuffPost, and Women and Hollywood; her most recent book is Good Catholic Girls:  How Women Are Leading the Fight to Change the Church.
Read More