DIY Pill Board: Making It Easier to Take Your Meds
This handy guide helps you create one for yourself or someone you're caring for
If you're taking medication, you probably use a pill box. It's a helpful tool, but if you make a mistake or miss a dose, especially if you're taking a lot of medication, that could land you in the hospital.
Fortunately, tech lawyer Paul Rothstein came up with a solution while taking care of his mother: a do-it-yourself Pill Board. His idea was first published on the DailyCaring website for caregivers. This guide will help you create one for yourself or someone you're caring for.  
What's so helpful about this system? The pill board includes space for important information about your medication routine, lessening the chance of making a mistake. It includes context, clear directions and specific timing for medications. It also allows you to note instructions for medication that's not in pill form, like ointments, liquids and powders. 
Follow our step-by-step instructions here or in our DIY video to get started. 
Materials:
Pill Boxes — One pill box for each time of day you or your loved one takes medication. Maybe you need one for morning and one for evening, for example.
Double-sided foam mounting tape  
Paper – This is the surface of the pill board.  
Two white boards — This is what you'll mount the paper on and they should be big enough to fit a week's worth of medicine, with additional space to note doctor appointments and other medical information. 
Opaque tape — Blue painter's tape or masking tape will work just fine.
The board is one central place for all medical information for the week. 
All of these materials can be found at large retail chains or office supply stores. You can write out instructions or print them out. Also, the paper can be laminated and printed at places like Staples, FedEx, UPS and Office Depot if you don't have a color printer at home. 
Here's the most important part: You must include the exact timing and dosage instructions from the doctor or pharmacy. And it's a good idea to talk to the pharmacist to confirm that information.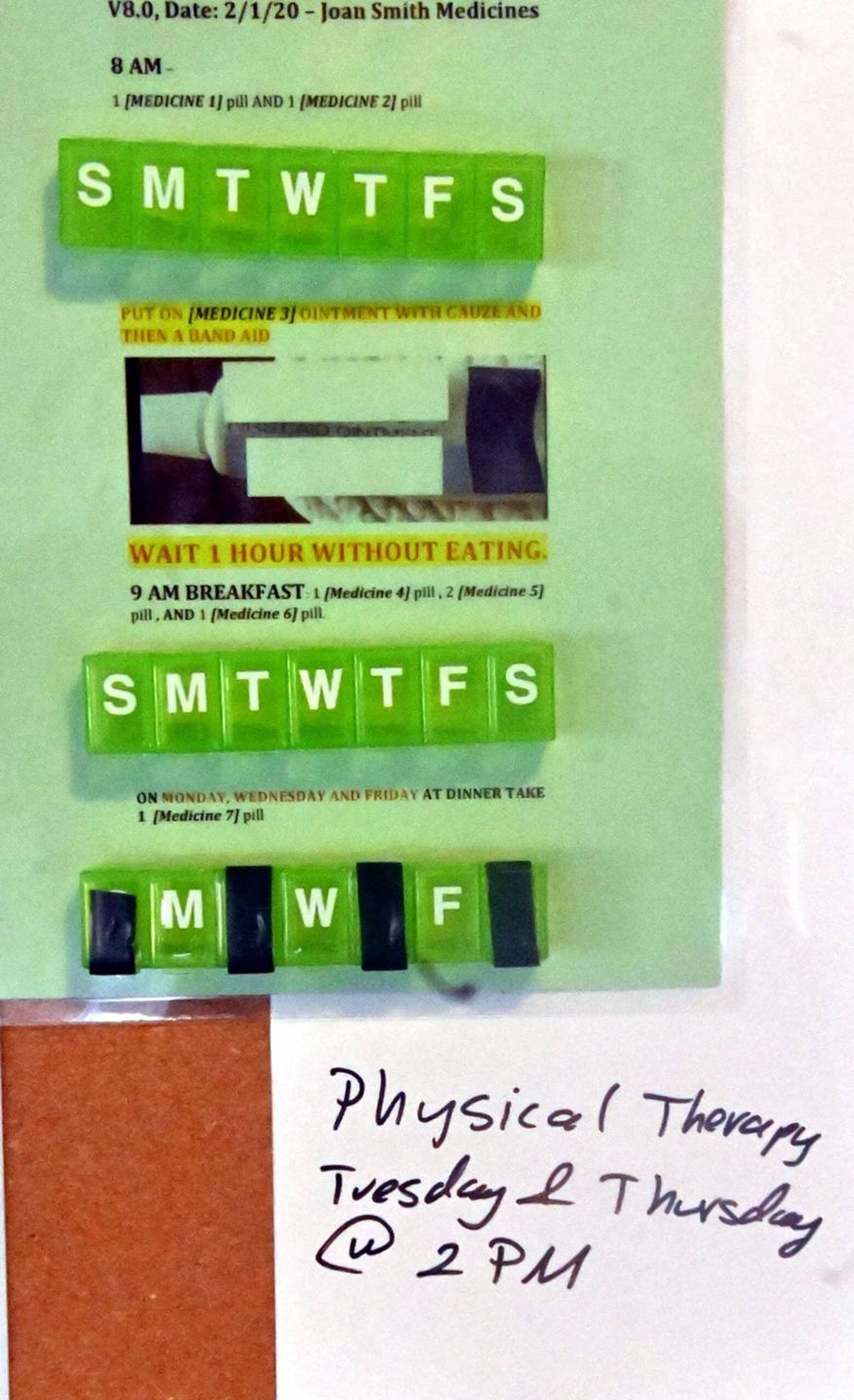 Instructions:
At the top of a piece of paper, write the pill board user's full name and today's date, so you can keep a record of which medications were taken and when. 
Below the name, make a chronological list of all medications for the day. Start with the first time of day medications should be taken, describe each one and include the correct dosage. Be sure to leave enough room for a pill box between descriptions.
Use the double-sided tape to attach the paper with the chronological list onto the board.  
Use the double-sided tape to attach the pillboxes underneath the medication descriptions.
For anything other than pills, like ointments or liquids, list the medication's description and any instructions. You can also include a photo or draw a picture of it. 
For pills that don't need to be taken every day, use a separate pill box and the opaque tape to cover up the "off days." Note which days the medication should be taken, along with its name and description.   
Highlight any special instructions by changing the color.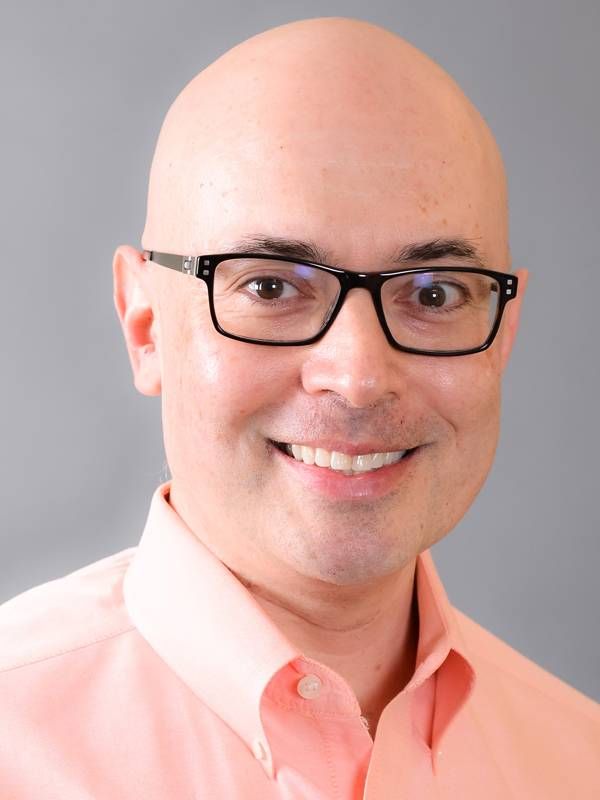 Use the blank space on the side of the board to note any doctor appointments and other reminders. Then the board is one central place for all medical information for the week. 
Now, create a second pill board for the second week. When you've finished making both boards, start filling them up! 
When one pill board is empty, switch to the second board and refill the other right away. You can move from week to week by swapping out boards. Then when a medicine runs out, you'll always have at least one week's notice to refill a prescription.
The great thing about this system is that it can be customized to fit your needs or the needs of someone you're caring for. It might work best for you to have one board in the kitchen for morning medications and the other board in the bedroom for evening medications. Set up your system so it accommodates your daily routine, whatever that may be. 
Congratulations! Now you have an easy system for managing medications for yourself or a loved one.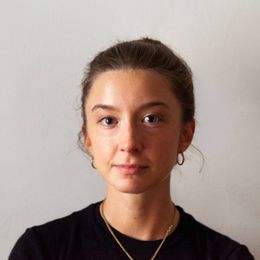 Megan Germundson
is an intern at Next Avenue, a student at the University of Minnesota - Twin Cities and a podcast reporter for the Minnesota Daily.
Read More