Does Your Doctor Know What You Want?
And will your physician listen if you try to explain?
It seems as if the older we get, the more often we go to a doctor — or at least think we should.
Age brings a greater risk of diseases like cancer, heart disease, diabetes and stroke and it's natural to be concerned when symptoms crop up. When we are faced with pain, disability or a frightening diagnosis, we often start thinking seriously about how we want to live out our remaining time, whether we expect to have another half-century or half a year.

Maybe, at 80, you would choose some moderate knee pain over a taxing knee replacement, as long as you could still walk your beloved Yorkie. Maybe, instead of chemotherapy for a fast-growing cancer, you would want to travel the country in an RV, like one Michigan woman did.
Does your doctor know what's important to you? Does he or she know what you want from your health care? Has your physician ever asked? And if so, did the doctor listen to your answer?
May I Have Your Attention? Please?
One of the most common frustrations expressed in a Next Avenue survey of over 2,000 readers this month was the lack of time their doctors spent with them. (We conducted the survey in partnership with The John A. Hartford Foundation and the Institute for Healthcare Improvement.) 
These busy professionals often seemed to brush off their patients' concerns, readers said, failing to ask pertinent questions and assuming that the health problems were caused by "old age" rather than a treatable condition. (Their reactions echoed those of another survey Next Avenue wrote about in January 2017, the Altarum Institute/Oliver Wyman/Robert Wood Johnson report called Right Place, Right Time: Improving Access to Health Care Information Among Vulnerable Patients.)
Moreover, when asked whether their doctors had ever inquired about their health goals and priorities — including independence, physical function, mental function, pain and symptoms and life expectancy — more than 65 percent of Next Avenue readers said 'No.'
"A cardiologist I saw a few years ago would come into the office, ask one or two questions, say, 'Just keep taking your meds,' and rush out, leaving me sitting there," one respondent said.
Older adults are clear about how they want to be treated. Asked how they'd describe an "age-friendly health care provider," one reader said the provider would be "one that looks you in the eye, doesn't begin every sentence with 'at your age'" and "asks you questions about your long term goals."
Efforts to Be More Patient-Centered

Some hospitals and health care centers are working to focus more on their patients' goals.
"That's the holy grail for me," Dr. Vivian Lee, chief executive of the University of Utah Health Care system told STAT News in a story last fall. "Now we're really going to start to define value in terms that matter to the patients."
"Health care providers have traditionally been measured on quality process measures like infection rates," the university noted on its website. "However, none of these measures really helped to define the value a patient received from a medical intervention."
To get at that, patients visiting one of the system's clinics are now given an iPad to answer a series of questions before they see the doctor. They might be asked about pain management, how much symptoms are getting in the way of daily activities, satisfaction with their treatment and their perception of their overall quality of life. Those answers go into a patient's electronic health record.
The primary goal is "to understand how you feel about your health," the health center says on its website.
Providers are then held accountable for those metrics.
The Importance of the Conversation
Cardiologist Dr. Vikas Saini serves as president of the Lown Institute in Brookline, Mass., which is working to transform the health care system by, in part, putting the needs of patients and communities first. "The doctor-patient visit is becoming a commodified transaction rather than a collaboration," he wrote in an October article in STAT News. Later, he wrote, "To make a difference, we must first identify what matters most to patients, health care providers and communities. To do this, we must all learn to ask open-minded questions and listen carefully."
That's important for everyone, but older individuals need special attention, said another Next Avenue survey respondent. "Senses are impaired, money is an issue, nutrition may be inadequate, loneliness and depression are common. Physicians must take all into account when dealing with older patients," the reader noted.

Here are a few other verbatim comments and suggestions from readers who took our survey:
My biggest concern is the failure of many providers to accept that the ultimate treatment decisions are mine.  I am not a tool for them to achieve their goals.

Doctors are not looking at the whole person. I was not asked about my surgeries the past year, any stressors in my life, mental health or emotional issues, health goals, etc.

Never stop asking questions. You know yourself, your parents or anyone who would trust their welfare to you better than the health care providers.

(An age-friendly provider is) one who makes no assumptions about my competence, health care knowledge or life goals, but makes it a point to find out. One who gives me options, their recommendations and allows me (or my advocate) to make a final decision.
Prolonging life at any cost is not a universal goal. Don't assume that installing a pacemaker in my 93-year-old mother with dementia is something that we all want. Yes, her heart pumped better, but she was confused, scared and angry.

Ask me what my goals are and really listen and take that as a direction rather than assume they know what is best for my situation.

(An age-friendly provider is) someone who doesn't have cookie-cutter behavior, who respects my independent choices for quality of life rather than quantity and will work with me to achieve that. Someone whose treatment is focused on the goals of the patient, not profitable procedures.

To really know a senior's needs, the doctor needs to spend time listening and asking the right questions to give the proper care to a senior member. Fifteen minutes does not do the job.
Next Avenue Editors Also Recommend: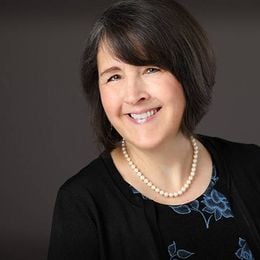 Emily Gurnon
is the former Senior Content Editor covering health and caregiving for Next Avenue. Her stories include a series of articles on guardianship abuse that was funded by the Journalists in Aging Fellows Program. She previously spent 20 years as an award-winning newspaper reporter in the San Francisco Bay Area and St. Paul. Reach her through her website.
Read More