Can Doctors Keep Track of What Matters to You?
Electronic health records have sometimes made it harder, but that may be changing
Kathy Anderson, 72, of Takoma Park, Md., is a fan of electronic health records. "I really like having the computer in the [exam] room. The doctor can look up any meds I ask about, and she can easily reference back to an earlier appointment," says Anderson. "She is focused on me, and she is on the same page with me all the time I am there."
Anderson also likes the patient portal where she can access her health information from her home computer. She can email her doctor, who responds promptly, and see test results whenever she wishes.
"It gives me time to think about what the doctor says, and what the lab reports reveal," she says.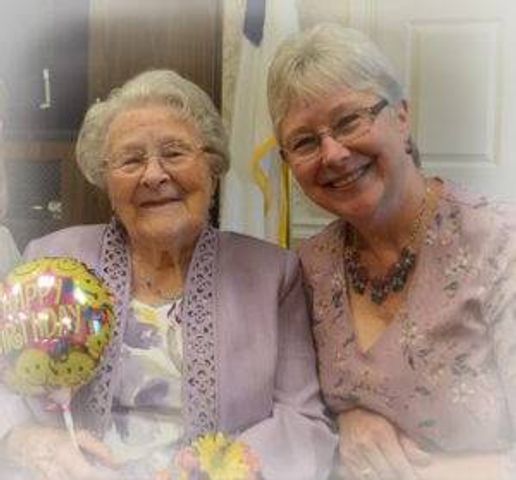 Today, the vast majority of medical records in the U.S. are computerized. According to the Office of the National Coordinator for Health Information Technology (HIT), which is part of the U.S. Department of Health and Human Services, 96 percent of hospitals and 78 percent of physicians' offices use electronic health records, often called EHRs. While patients like Anderson find the digital access convenient, experts say there's a long way to go before EHRs really serve patients' needs and not just health care providers' needs. Often, EHRs leave patients' goals and priorities out of the picture.
Electronic Health Record Expectations Meet Limitations
"It continues to be a struggle to create a truly patient-centered approach to the electronic health record," says Susan Frampton, president of Planetree International. A Connecticut-based nonprofit, Planetree educates hospital and nursing home operators in providing person-centered care and provides certification for those who meet Planetree's standards. EHRs are heavy on provider-oriented checklists and clinical data capture, Frampton explains. But "there's been very little integration or involvement of patients and what they would like to have captured," she notes.
Patients' personal goals are often related to what they need to accomplish upon discharge from the hospital, says Jim Kinsey, director of Planetree member experience.
"What do they need to do?  Is it child care, pet care or other responsibilities that are a high impact for them?" Kinsey explains. Personal concerns might also involve adhering to the treatment plan, such as being unable to make the co-payment for a medication, for example. Those patient perspectives should be found in the medical record, according to Planetree.
Health care providers are also frustrated by the limitations of EHRs, which were meant to make care more efficient. Under The Affordable Care Act, commonly known as Obamacare, the federal government pushed for greater use of electronic records as a way to reduce costs, in part by reducing paperwork and unnecessary tests. For that to happen, however, patient information has to flow freely among health care providers and insurers.
But physician groups and health care systems make their own decisions about what kind of EHR software to buy, and systems aren't always compatible. In its 2016 report to Congress, the Office of the National Coordinator for HIT said that 48 percent of physicians electronically share patient health information with other providers and 82 percent of hospitals do. But the information may be partial, not the full record.
"I cannot believe in today's day and age, if I need a report of someone's simple blood or urine test from another hospital, we can't [immediately] get it," says Manoj Jain, an infectious disease specialist in Memphis. "We have to repeat the test. That's common."
"We are clearly hearing from both the provider community as well as the patient community that electronic health records are not meeting their needs," says Jon White, HIT deputy national coordinator. "While we feel there's been a lot of good progress, a lot of improvement could be made."
'Driving Physicians to Check Boxes'
Software design and compatibility aren't the only issues. Some physicians and patients see a problem in simply using the software and trying to listen to patients at the same time. According to a 2013 study in the journal Teaching and Learning in Medicine, "patients worldwide express one major concern about computers in the office — the fixation of the physician's eyes on the computer screen."
Neda Ratanawongsa, a physician and professor at University of California, San Francisco who oversees electronic health records at the UCSF Center for Vulnerable Populations, says electronic health records were originally set up to facilitate medical coding and billing. Then, she explains, they became a tool for meeting the U.S. government's standards of care.
"In the effort to try to attain quality care, [EHRs are] driving clinicians to check boxes . . . rather than looking at the patient and asking, 'What brings you here today?'" Ratanawongsa says.
But it isn't always fair to blame EHRs for poor doctor-patient communication, she adds. Doctors who were poor communicators with paper charts may not be any different with electronic records. And, she notes, "if they were patient-centered before, they use the computer in a way to engage the patient." Researchers have found that when doctors share the screen with the patient or relate what they are typing into the record, patients feel more connected.
The Health Records Industry Steps Up
For White at the Office of HIT, the problem comes back to the way software is built. He says his own time as a physician was best spent hearing about patients' problems, such as a family member being ill.
"These things had a huge impact on their health and had nothing to do with their prescriptions," he says. But prescriptions and lab tests are easier to insert in a digital record than broader patient concerns.
Doug Winesett, a clinical informatics physician for software maker Epic Systems (whose EHR software handles records for 60 percent of U.S. patients) says that's changing. In recent years, his company introduced a "longitudinal plan of care" into its EHR systems, which can include a patient's history, course of treatment, living situation and personal goals for health and functioning.
If the record says the patient wants to be able to walk with her grandchild to school, Winesett explains, that prompts the doctor to focus not only on reducing the patient's pain from arthritis, but also on improving her mobility. The longitudinal plan of care also allows a care provider to make note of "social determinants of health," such as a lack of transportation that prevents the patient from keeping appointments.
While a place is provided in the software for a longitudinal plan of care, it's up to each health care provider to use it. Epic says it believes a majority of providers do.
A Low-Tech Solution: The Patient Preferences Passport
Planetree is also working on putting patients' wishes at the center of care, but is taking a lower-tech approach.
In 2014, Planetree partnered with the Patient and Family Engagement Action Team convened by the National Quality Forum, a nonprofit that fosters best practices in health care. The purpose of the collaboration was to figure out which information patients want captured in their records and how to share it with their medical providers and family members. The team included nurses, physicians, patient advocates, family members and information technology experts. The result was a "Patient Preferences Passport" available as a PDF booklet that anyone can download.
Elmhurst Memorial Healthcare in Elmhurst, Ill., has adopted the passport, starting in its chronic disease clinic. Sixty-five patients use it. The passport includes open-ended statements the patients can complete, such as "I cope well with my health conditions when . . .", "What bothers me most about my health condition is . . ." and "When I leave the hospital, I want to be able to . . . ." Patients take the passport to their appointments with doctors.
"It delves more into them as a person," says Joanne Muzzey, director of patient advocacy and Planetree compliance at the hospital. "Many patients write down that 'it's important that my family is involved' or that 'I have enough information to make a good choice'."
Muzzey used the passport with her late mother. "She was 100 years old and a lot of her preferences were about her daily routine, how she was dependent on her walker, how she liked to wear her slippers," says Muzzey. "She needed that routine to stay independent."
"The whole idea is to engage people in their care," Muzzey adds. "Whatever tools we can do that with, whether electronic or paper, would help to empower patients."
Next Avenue Editors Also Recommend: