Don't Fall Victim to a Work-at-Home Scam
Tough new rules aim to protect consumers from phony 'business opportunity' schemes
Wouldn't it be great if you could make hundreds of dollars a week working from home?
Trouble is, plenty of con artists know that working from home is a popular fantasy. They're continually devising work-from-home schemes designed not to pay money to consumers, but to extract it from them — often requiring upfront purchases of hundreds or thousands of dollars. Their ads typically say something like: "Make up to $200 a week in your spare time!" The Federal Trade Commission estimates that only one in 55 work-at-home offers are legitimate.
Fortunately, tough new FTC rules designed to protect the public from these shady practices kick in on March 1. Firms marketing opportunities to work at home and "be your own boss" — like stuffing envelopes, processing rebates or making craft items — will need to disclose five vital pieces of information in a one-page document before you sign up. "These simplified disclosures will help prospective buyers assess the risks of buying a business opportunity," says Cheryl Hackley, a public affairs specialist at the FTC.
Here's the work-at-home business information you must receive:
The identity of the person running the work-at-home company. This could have a significant impact, since some work-at-home crooks won't tell you who they really are.
Whether the company makes a claim about how much you're likely to earn. And if it does make earnings claims, the company must give you information supporting them.
Whether the company has been involved in legal actions. If the answer is yes, it must list them.
Whether the company has a cancellation or refund policy. If so, the company must spell out its cancellation or refund terms.
A list of people who bought the business opportunity within the past three years.
If these rules had been in effect previously, thousands of work-at-home victims, like Teresa Yeast, might not have lost millions of dollars of their precious savings.
A stay-at-home mother whose husband was unemployed, Yeast bought a craft-assembly kit for $500 from Darling Angel Pin Creations, which claimed that consumers could make up to $500 a week assembling its angel pins at home. But Yeast was never paid for the pins she made. "I saw an opportunity that looked great," she told the FTC, when the agency investigated the company. "They took my money." The FTC shut down the Tampa-based company and fined it $3.5 million. Yeast has not got her $500 back.
Before you shell out money to start such a business, the FTC says, ask the company that offers the work-at-home opportunity the following: whether you'll receive a salary or a commission and how much it will be; exactly what work you'll have to do to get paid; when you can expect payment; and how much you'll have to spend in total for supplies, equipment, membership fees and other expenses. Try to get the answers in writing, so you'll have them as evidence in case the company turns out to be a scam.
If you wind up a victim of a shady work-at-home operator, file a complaint with the FTC at www.ftc.gov/complaint or call the agency's toll-free hotline: 877-382-4357.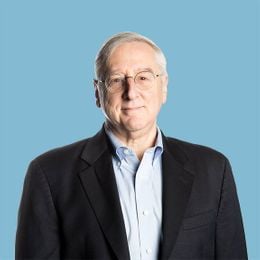 Richard Eisenberg
is the former Senior Web Editor of the Money & Security and Work & Purpose channels of Next Avenue and former Managing Editor for the site. He is the author of "How to Avoid a Mid-Life Financial Crisis" and has been a personal finance editor at Money, Yahoo, Good Housekeeping, and CBS MoneyWatch.
Read More