Don't Get Scammed by Online Business 'Coaches'
Follow these steps to avoid Internet consultants whose only job is to separate you from your money
The promise sounded so tantalizing: Hire the coaching service Ivy Capital to develop your online business and earn up to $10,000 a month working just five to 10 hours a week. You'd just need to pay $2,000 to $20,000 for Ivy's program, products and services.
But the Federal Trade Commission announced this week that Ivy is accused of taking more than $100 million from unsuspecting entrepreneurs who "got very little in return and found it difficult to get their money back if they canceled."
(MORE: How to Find a Legit Work-From-Home Job)
'Operation Empty Promises'
The case —  the latest in the "Operation Empty Promises" multi-agency  crackdown on "be your own boss" scammers — offers key lessons in what to watch out for if you seek help launching your business.
According to the FTC, Ivy misrepresented the earning potential of its coaching programs, products and services and failed to fully disclose and honor its refund policy. Most of the defendants agreed to a $130 million settlement with the FTC that also bans them from marketing and selling business coaching programs and requires them to give up two homes and eight cars.
Chalk one up for the good guys.
As a professional who makes her living as a career coach, I find the FTC's recent actions against fraudulent coaches especially gratifying. But at the same time, I'm keenly aware that there are still too many unsavory operators lurking in the Internet marketing space.
Some Internet Business Coaches Are Super
Of course, not all Internet business coaches are phonies. Many deliver real value at a fair price, offering useful and practical advice to people eager to avoid costly mistakes getting their full-time or part-time businesses off the ground.
(MORE: Lowdown on Scams, Schemes and Swindles Targeting You)
Learning how to run a successful company online isn't easy. And I know from firsthand experience that a good Internet business coach can be invaluable.
Still, as the FTC case demonstrates, you can never be too cautious. So how do you distinguish legitimate business coaches from the crooks?
As I wrote in an earlier Next Avenue blog, "How to Find a Legit Work-From-Home Job," be extremely wary of online ads that tout "high income for little work," "no experience necessary" or other suspicious claims of instant riches for little effort. Here are four ways to locate reputable experts who can help make your website a hit:
4 Ways to Find Legitimate Advisers
1. Get personal recommendations. Speak with colleagues who've had experience working with coaches to launch an online business. Or tap into your industry association for referrals. Your favorite bloggers might have connections, too.
In my new book, Second-Act Careers: 50+ Ways to Profit From Your Passions During Semi-Retirement, I mention a number of Internet experts who've been a huge help building my online business, like Darren Rowse of Problogger.net and Corbett Barr of ThinkTraffic.net; they might be useful for you, too.
(MORE: Don't Fall Victim to a Work-at-Home Scam)
2. Look for experts in business magazines and books. When I began searching for information on how to build my website, I read trusted business magazines like Entrepreneur and Fast Company to see which gurus they admired. I also went to the library and took out several Internet marketing books by authors with credible publishers.
Advisers who have the stamp of approval from established institutions are more likely to be credible experts in their field.
3. Take advantage of free or low-cost training before spending serious money. I've been quite impressed by the high quality of some free introductory tele-classes, Web downloads and seminars by Internet marketing pros.
Just beware that free offerings can occasionally turn into high-pressure sales pitches. So trust your instincts and don't fall for hyped-up time-sensitive offers (complete with dozens of "valuable" bonuses) that are designed to get you to spend more than you should.
4. Learn how to avoid scammers. A good way to prevent yourself from getting fleeced by fraudulent business-coach and work-at-home operators is to spend some time browsing the area of the FTC website called Business Opportunity Scams. You'll find valuable articles there, like Bogus Business Opportunities and Work-at-Home Businesses.
If you do wind up getting taken by a scammer, file a complaint with the FTC at www.ftc.gov/complaint or call the agency's toll-free hotline, (877) 382-4357. The FTC might be able to get your money back and, equally important, keep others from becoming unsuspecting victims.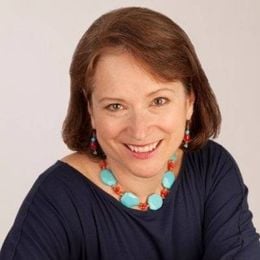 Nancy Collamer
, M.S., is a semi-retirement coach, speaker and author of Second-Act Careers: 50+ Ways to Profit From Your Passions During Semi-Retirement. You can now download her free workbook called 25 Ways to Help You Identify Your Ideal Second Act on her website at MyLifestyleCareer.com (and you'll also receive her free bi-monthly newsletter).
Read More