Hopeful Signs for Elder Care From Trump's HHS Secretary
Secretary Azar's recent speeches might lead to bipartisan assistance
After the pivotal midterm election, we all look for hopeful signs of policy initiatives to come. The return to divided government can result in short windows of opportunity for bipartisanship. The U.S. Department of Health and Human Services (HHS) Secretary Alex Azar might have sent such a hopeful signal for policies helping older Americans in two post-election speeches he just delivered on behalf of the Trump administration.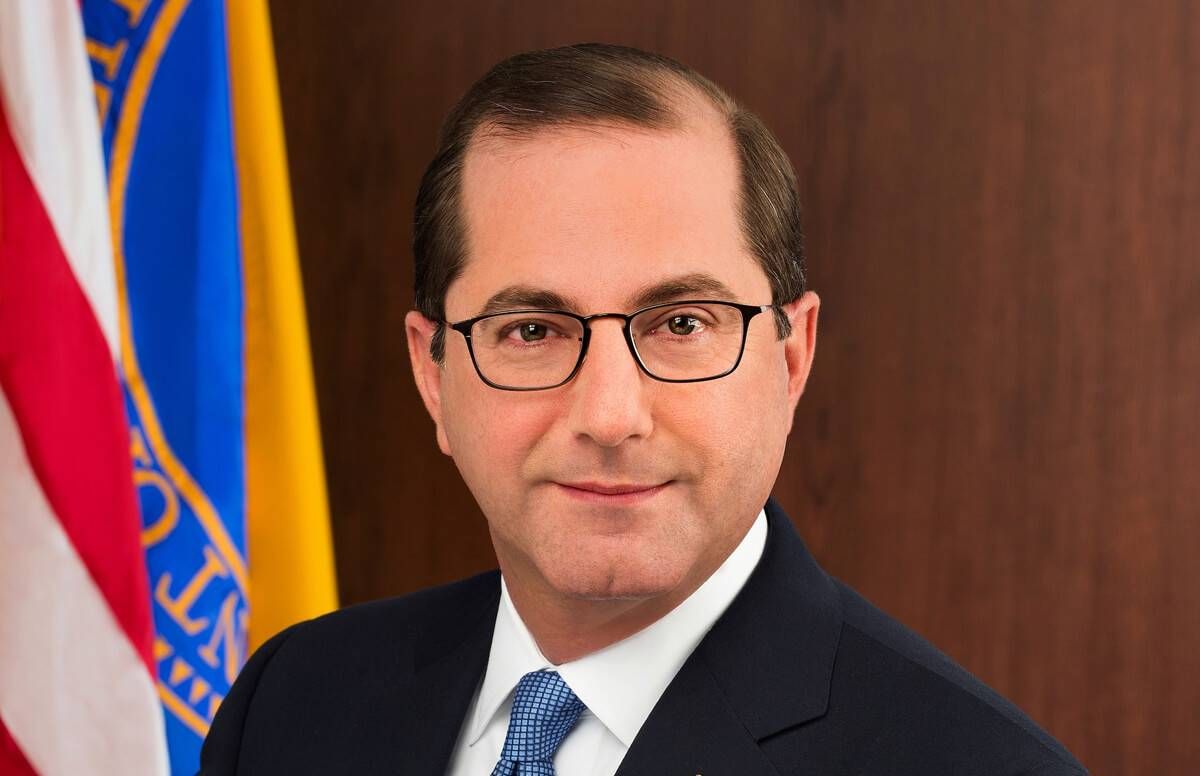 In the first, delivered at the Hatch Foundation for Civility and Solutions, Azar offered a full recognition of the importance of addressing social determinants of health (the conditions in which people are born, grow, live, work and age), noting their relationship to the root cause of health spending. As Azar said: "Social determinants of health is an abstract term, but for millions of Americans, it is a very tangible, frightening challenge: How can someone manage diabetes if they are constantly worrying about how they're going to afford their meals each week?"
$1 Trillion on Health Care for Elderly and Vulnerable
Noting that his agency spends over $1 trillion a year on health care for elderly and vulnerable Americans through Medicare and Medicaid, Azar called for a better job of "aligning federal health investment with our investments in non-health care needs."
This talk was followed by a speech before the Hidden Heroes Convention, where Azar stated, "An individualized approach is especially important to supporting Americans with serious health care needs in their homes, rather than in an inpatient facility. No American should be in a nursing home who doesn't need or want to be — but helping Americans stay in their homes is an incredibly complex challenge. Where one person may need more attention from a skilled nurse, another needs modifications to his home or help preparing meals."
The importance of these comments at this time cannot be overstated.
Health-Related Social Needs of Medicare and Medicaid Beneficiaries
We came off an election where health care was a dominant issue. Secretary Azar is specifically giving his support for further expansion of what are known as Accountable Health Communities models, launched by the Centers for Medicare and Medicaid Innovation (CMMI) last year.  (It should be noted that CMMI was a signature accomplishment of the Affordable Care Act which got a major reaffirmation in the midterm election.)
The goal of this model is to identify and address the health-related social needs of Medicare and Medicaid beneficiaries and then connect them to non-medical services in their communities.
Expanded Coverage of Medicare Advantage Plans
Also gaining momentum is work related to Medicare Advantage plans (Medicare policies offered by private insurers) and their expanded coverage of non-medical services. This is an outgrowth of the bipartisan CHRONIC Care Act passed by Congress in early 2018.  For 2019, the Centers for Medicare and Medicaid Services (CMS) has added transportation and home health visits to the list of services it will reimburse. In 2020, CMS is expected to add home modifications and home-delivered meals to this list.
This is also consistent with a direction of investing in non-health care needs tied to social determinants.
Improving the Older Americans Act
A great opportunity to build from the Secretary's comments can come in 2019 when Congress is scheduled to reauthorize the always bipartisan Older Americans Act. This is the pioneering federal law which addresses key social determinants of health through the services the government provides to older adults, especially with respect to its largest program: the nutrition program.
Since 1972, the Older Americans Act's nutrition program has provided critical daily nutritional meals to older adults in either congregate or home settings.  The larger program is the congregate one, which aims to provide a socialization opportunity for older adults, many of whom are over 75 and who live alone.
A reauthorization of the law provides an opportunity to build on this model and have it reach more older adults. This also is a value-based program which is important to the administration and offers a holistic approach to services to those older adults it serves.
Addressing Malnutrition Among Older Adults
As we approach the renewal of the Older Americans Act, there's an opportunity to address another growing health concerned identified by Azar: malnutrition, which he indicates costs the government $42 billion each year in health care spending and is involved in 12 percent of non-maternal, non-neonatal hospital stays.
A new Older Americans Act could provide a greater emphasis on the nutrient quality of the food it serves. Beyond that, the administration and Congress have two other opportunities to address malnutrition, especially for older adults: by adopting clinical quality measures to screen and care for older Americans with malnutrition and by adding questions on malnutrition to the Welcome to Medicare physical and the annual wellness visit covered by Medicare.
It is more important than ever for elder advocates to keep urging Congress and the administration to invest in strategies and models of care that look to the social and value-based opportunities for improving health and well-being across the board.  With his words, Secretary Azar may provide the opportunity advocates have been waiting for.
Bob Blancato
is national coordinator of the Elder Justice Coalition, a national advocacy voice supporting elder justice in America, and president of Matz Blancato and Associates. He is a 2016 Next Avenue Influencer in Aging and winner of the American Society on Aging's 2020 Hall of Fame Award.
Read More