How Employers Read Between the Lines of Your Resume
The CEO of Jobscan offers smart advice for job applicants
Do you know what employers are truly looking for when they search each part of a resumé? Once you understand what hiring managers are inferring from yours, you'll be able to create a great resumé and be more likely to then get a job interview with it.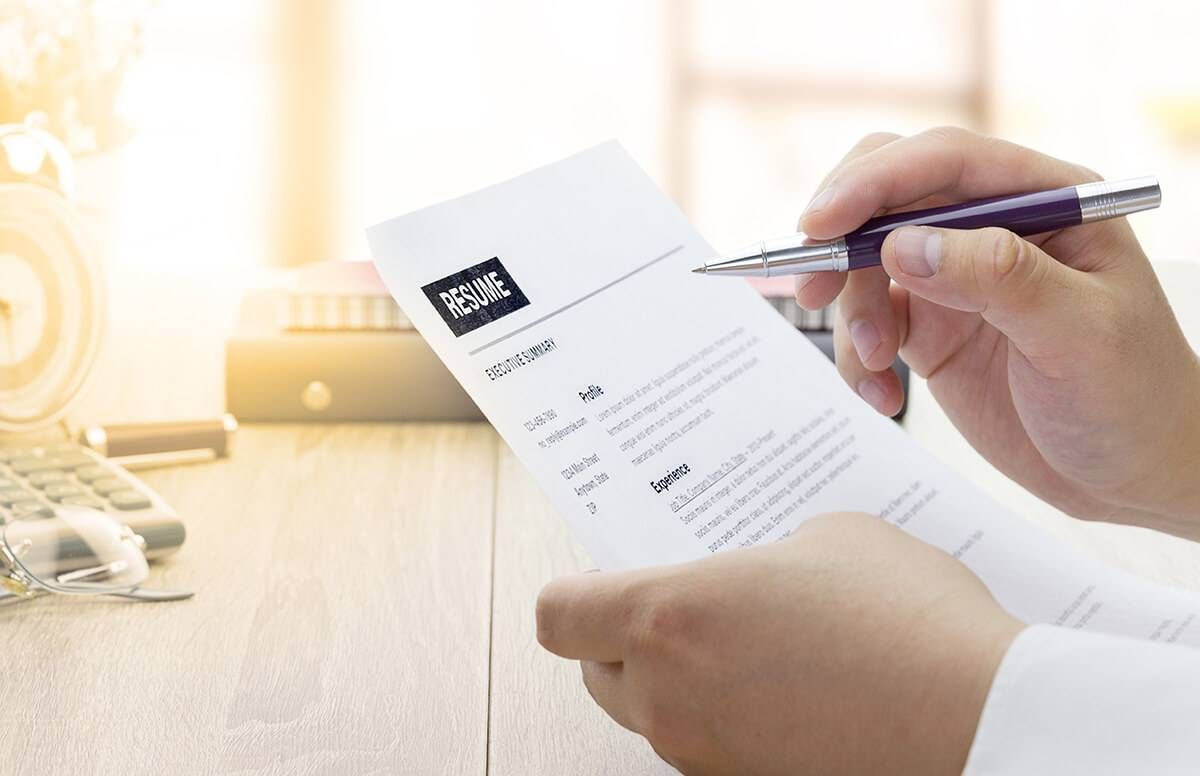 Current and Past Positions
Your current position tells recruiters what you can bring to their company. They will often check to see if an applicant has a title similar to the open position, since that easily demonstrates expertise and comprehension of the task at hand.
Recruiters will also scan for the companies you have worked for, which can help identify relevant industry experience. If you were employed at a reputable company or an industry leader, that will often increase your desirability as a candidate.
A hiring manager may also be checking to see if you've grown in title. Career growth reveals additional responsibilities you've been trusted to take on as well as your overall propensity for upward mobility. Recruiters want motivated individuals who are looking ahead. In an interview, be prepared to discuss your increased responsibilities through the span of your career. Here, you have a strong advantage over other, younger applicants, who may not have seen the same growth.
In her article, "How to Quit Every Job and Still Have a Great Resumé," career coach Penelope Trunk, gives the advice: "Keep rewriting your story so that it makes sense." By looking at your resumé as a marketing tool, you can highlight different accomplishments to tell a different story about your career. Then, as a recruiter or hiring manager reads your resumé, you let the positions you've held frame a story that ends with your success in the new position.
Recruiters using Applicant Tracking Systems, or ATS, will search resumés for the exact title of the position they hope to fill. If you don't have that title or a similar one in your resumé, consider incorporating it into a career summary to optimize your ranking under that search.
For example, if I was a long time Operations Associate looking to become a Human Resources Director, my career summary could include a line such as:
Enthused to further specialize as Human Resources Director after implementing a successful, company wide training program.
Be sure to always include an ATS compatible template to optimize results.
Start and End Dates
If a recruiter is looking for someone who will grow in the company, seeing longer dates at previous employers is important, since it shows commitment. Duration is a means of judging how fulfilled a person has been in their career. Time spent with a given company also reveals that the employer wanted you for that same duration.
What to do if you have held many positions in the past few years or have had a period of unemployment? Try writing a hybrid resumé, which combines your skills and experience. By highlighting your experience, a recruiter or hiring manager will focus more on what you have done in your positions than how long you have been in them.
Education
Many positions require a certain degree and if you don't have it, the hiring manager will ignore you. Therefore, when applying to a position that demands a certain degree, make sure yours is easily visible on your resumé. Because employers often use Applicant Tracking Systems, be sure to write out the name of the degree as well as its abbreviation, (e.g. JD, Juris Doctorate); often, ATS isn't smart enough to determine the difference.
Does your career experience match up with what you studied? For example, if you studied marketing and are applying for a marketing position, it is easier for a recruiter to get a sense of your prior knowledge.
If you've been in the career world for a long time, the Education section can be thinned out to show your greatest accomplishments. But if you have been fruitlessly submitting application after application, perhaps your education section could use a facelift to prove you're staying current. So if you want a marketing job, for example, try taking a certificate program in Social Media Marketing.
Showing that you are willing to learn and take the time to do so can quickly deflate any potential age bias a recruiter may have.