The End-of-Life Care That Veterans Need
How to ensure comfort and dignity come first
(Editor's note: This story is part of a special report for The John A. Hartford Foundation.)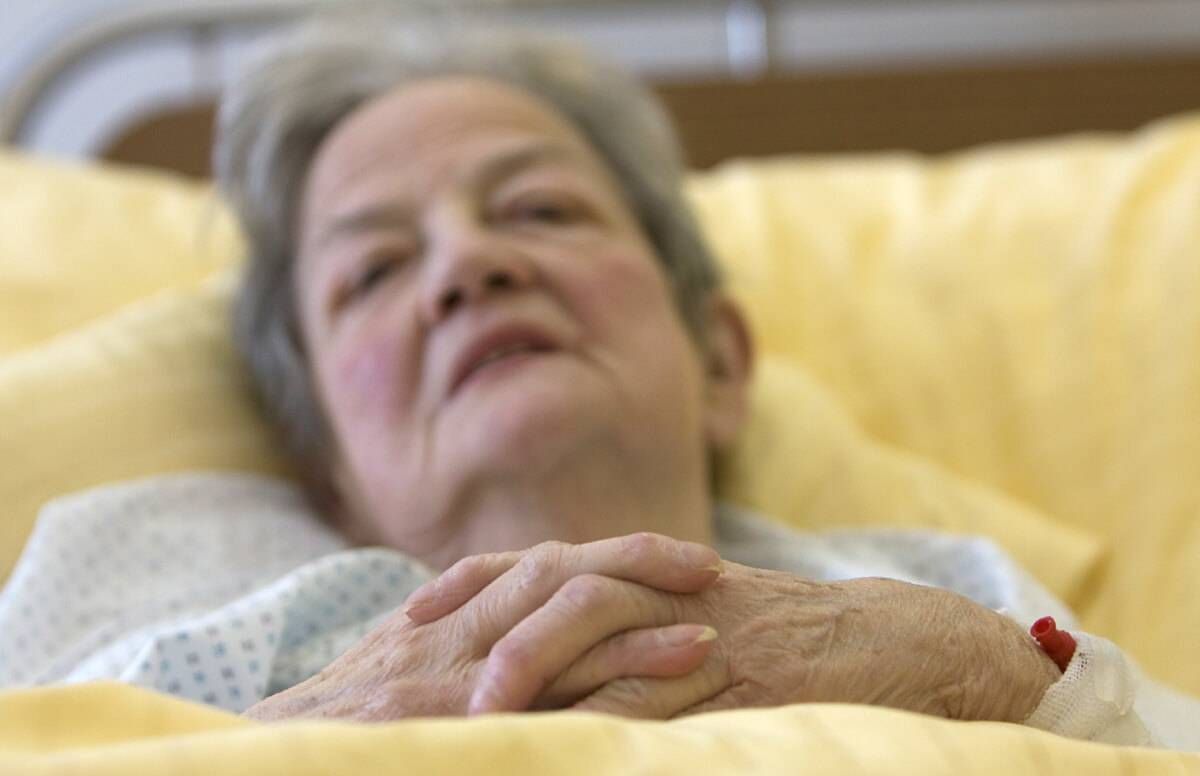 Every veteran is unique, with a lifetime of memories, stories and achievements. At the same time, veterans share a common experience regardless of when and where they served. The rigors of military training, the bonds developed among service members, long separations from family and loved ones and the severe stress of combat all form a veteran's character. It's common for intense emotions and memories to resurface at the end of a veteran's life, sometimes to the surprise of family members who are hearing these things for the first time.
Physical, Emotional and Psychological Pain
The harsh toll of war includes disease, disability and illness that can complicate end-of-life care. Depending on the war, veterans may have been exposed to ionizing radiation, Agent Orange, open-air burn pits, battlefield transfusions, below-freezing temperatures and infectious diseases. These exposures put them at a higher risk for a variety of cancers, Type 2 diabetes, kidney disease, heart disease, hepatitis C, respiratory illnesses, malaria, tuberculosis and more.
Symptoms of depression and post-traumatic stress disorder (PTSD) can arise at the end of life, even if they weren't present before. Sometimes clinical symptoms can mimic those of PTSD, including traumatic recollections, flashbacks, hypervigilance, hyperarousal and agitation and nightmares. These symptoms are often prompted by an emotional or traumatic experience such as receiving a terminal diagnosis.
In addition to physical and psychological conditions, veterans might feel like purging themselves of memories by discussing their military experience with others — sometimes for the first time. Veterans can also have concerns about how their families will manage after the veteran dies.
Navigating End-of-Life Needs for Veterans
At VITAS Healthcare, a provider of end-of-life care, we have extensive experience with veterans. We witness every day veterans exhibiting clinical and psychosocial issues more often than other hospice patients. We want to make sure our veteran patients feel safe and secure, and that's why it's important to acknowledge veterans' emotional concerns, not dismiss them. Even if they are only memories, they are very real to the person experiencing them.
When caring for veterans, it's important to respond appropriately to challenging clinical issues while placing patients' feelings of comfort and security first. Veteran volunteers, who are veterans themselves, can play a valuable role by listening, understanding and empathizing in ways even family members sometimes cannot.
Honoring Veterans at the End of Life
One method to connect with veterans and ensure their comfort and dignity is to provide them with information on their benefits. Identifying potential entitlements and coordinating with the Department of Veterans Affairs (VA), service members' agencies and other local and state organizations can be extremely helpful to veterans and their families who may not realize how to acquire the benefits they have earned.
It is also key to remind veterans they have a support system and that they are valued. Some veterans returned from war without even receiving a "thank you for your service." Giving veterans the recognition they deserve can make a world of difference.
Something small like offering veterans a recognition ceremony honoring their military service can go a long way. It can happen quietly, right at the bedside.
Additionally, the nonprofit Honor Flight Network sends veterans from around the country to the nation's capital at no cost to visit and reflect at their war memorials, which is typically a very meaningful and special experience for veterans.
When veterans are unable to make the trip due to mobility issues or terminal illness, there are other options.
In some states, Flightless Honor Flights take place in a large room decorated by the community to resemble an airplane. With a video presentation played on a large screen, patients experience an Honor Flight without having to step foot on an actual plane.
In addition, Virtual Honor Flights are ideal for bedridden veterans. We've purchased virtual reality headsets with pre-recorded, 360-degree tours recorded by retired military tour guides, of the World War II Memorial, Korean War Memorial, Vietnam War Memorials, Women's Memorial and Arlington National Cemetery.
Veteran patients and their families should know they are never alone. From challenging clinical symptoms to complicated benefits issues to a simple "thank you," veterans should feel supported. It is never more important than at the end of life to show veterans unwavering honor and respect.
Carole Quackenbush
is an admission liaison at VITAS of Cincinnati where she focuses on working with VITAS veterans patients, offering the unique needs they face at the end of life and marketing the specific services available to veterans who require hospice care.
Read More

By

The John A. Hartford Foundation
The John A. Hartford Foundation is a private, nonpartisan, national philanthropy dedicated to improving the care of older adults. The leader in the field of aging and health, the Foundation has three priority areas: creating age-friendly health systems, supporting family caregivers, and improving serious illness and end-of-life care.