Building a Team to Help with Estate and Long-Term Care Planning
Tips for childless boomers from the author of a new book
Editor's note: This article is adapted from the new book, Essential Retirement Planning for Solo Agers: A retirement and aging roadmap for single and childless adults by Sara Zeff  Geber, Ph.D.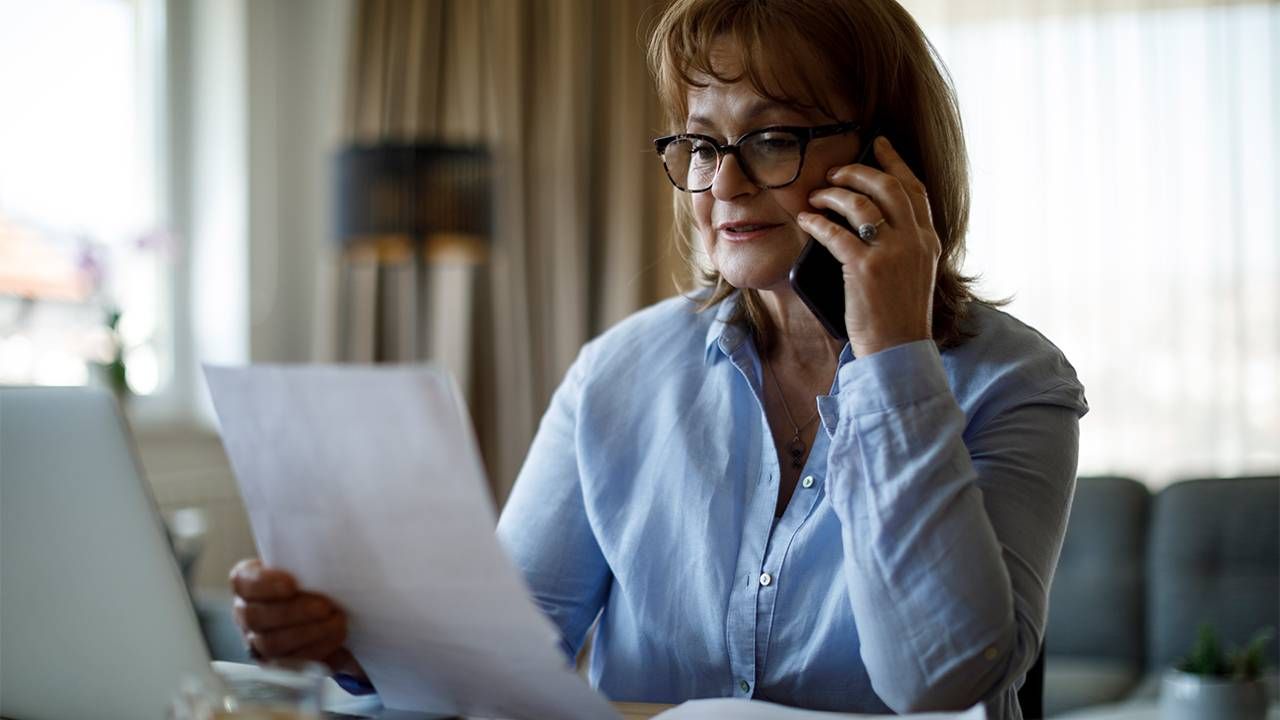 For boomers without children (Solo Agers), an important question to answer is: What happens when I am no longer physically or mentally able to make decisions for myself?
Many decisions have to be made to create documents such as an advance health care directive or durable power of attorney for health care (called a "living will" in some states); a durable power of attorney for finances and a last will and testament. The act of creating them will force you to survey your support system and determine who you want to make decisions for you if you are physically and/or mentally unable to make them for yourself.
When You Don't Have a Someone to Make Decisions for You
Feeling squeamish about all this? Here is what happens if you become incapacitated and you have not executed these documents: a court judge will put your case into a conservatorship and will appoint someone (a conservator or guardian) to make decisions on your behalf — a "paid guardian." The court may not appoint the person you would have selected, especially if they are not related to you or named in any document.
The decisions the conservator makes for your care may be totally different from what you would have chosen for yourself. No matter how vehemently your loved ones argue on your behalf, the conservator will make decisions independently, or in conjunction with a court judge — based on their own belief system and preferences.
Who Could Be Your 'Agent'
If you are married or have a life partner, you will likely select your spouse/partner as the primary "agent" or appointee for your health care decisions. Your attorney will strongly encourage you to name at least one other person, and even a third, in case your spouse or partner and the first designee predecease you or become incapacitated. Singles should also name secondary and tertiary agents in their planning.
If you come from a large family and are close to your siblings and their children, you have the advantage of a long-term, well-known support system. Your job will be to choose the ones you are closest to or the ones you see as the most stable, adding them as agents in you documents and having a discussion with them about what you have done and what you expect of them.
On the other hand, what if you do not have a close-knit family? What if your family members have values so different from yours that you would rather not name any of them as your agent? Now you must select among your friends, and that sets up a dilemma if all your friends are around your same age.
If you are among the many child-free boomers who have spent their entire lives associating with like-minded, like-aged people, now is the time to step out of that box.
Okay, maybe you know some younger people, but how do you go from knowing who they are to becoming close enough to ask them to be an agent on one or more of your estate and long-term planning documents?
Time and cultivation. Even though most of your wishes will be spelled out in the documents already mentioned, only with familiarity and a true friendship will they feel confident having your power of attorney and believing they understand your values and what you want in your oldest years.
Hiring a Professional
If you are still uneasy about whom you could name as your agent, you may want to consider a professional to take over your affairs and your decision-making if you become incapable of doing so yourself.
Today, an increasing number of forward-thinking people are being proactive in seeking out a professional private guardian — someone they have met and with whom they are comfortable — to take over their affairs if they become unable to care for themselves and manage their lives in a safe and secure manner.
In most states this professional is referred to as a private guardian. In a few states (e.g., California and Arizona) you would seek out a "professional fiduciary."
A professional guardian is an individual who assumes a position of responsibility and trust over the affairs of a person who can no longer act in their own behalf. Often appointed by probate court, the professional guardian is charged with the responsibility of managing many of the day- to-day affairs of individuals who can no longer do so for themselves. Being a competent professional guardian is a complex job and may require expertise in the law, accounting, real estate, taxes, and more.
You will want to consider whom you trust to make these kinds of arrangements for you on an ongoing basis, potentially for months or years. If you have a family member or friend you think would perform these duties for you, it's best to have a conversation with them in advance to make sure they are willing and able.
Choosing the Right Guardian or Fiduciary
If the idea of giving your power of attorney to a professional appeals to you, take time to do some research and be selective about whom you engage for this role. Consider interviewing several individuals. Select the one with whom you feel the most comfortable (and whose references are impeccable). You can then name the person to act as your agent to manage your estate and your personal affairs, and make medical and care decisions should you become mentally or physically incapacitated.
This person will become the "agent" in your durable power of attorney and/or your advance health care directive documents. You can appoint him or her as a co-agent with a friend or relative you trust.
Some of the questions you will want to ask your potential guardian or fiduciary are the following:
What services do you offer? What are your hours?
How long have you been practicing and what issues have you encountered and solved?
Are you bonded? Insured? Certified by the National Guardian Association or licensed as a professional fiduciary?
If you have a staff, what do you delegate to them? What kind of background checks have been done on your staff, and what insurance do you have for employee theft and liability?
Do you have knowledge of the medical issues I am facing or may face?
What is your succession plan in the event you die or become incapacitated before me?
What contingency plans do you have in place for your vacations or unexpected illnesses?
What are your fees and when are they billed?
In addition to asking these questions, I strongly encourage you to ask for references. Of course, you don't want your agent to act on your behalf on any matters you are still capable of handling, so be certain to specify in your documents how the decision to turn over these responsibilities will be handled. For instance, at 85, you may be more than ready to turn over your insurance management, bill paying and the hiring and coordination of your care team. You may not want to relinquish decisions about how you manage your financial assets, where you live and what clothing you need.
The Exception: Dementia
You should be the one to decide what you are ready to turn over. The one exception is signs of dementia.
You must understand that anyone who interacts with you on a regular basis may recognize this, contact others who 
care about you and together, with your best interests in mind, ask your primary care physician to provide the signature to have you placed under the full care of the guardian or fiduciary you have named in your legal documents.
Fees and Meetings With Your Guardian or Fiduciary
Guardians and fiduciaries charge by the hour. They get paid when their services are needed. Since most of their time is back-end loaded, the majority of their fee will come out of your estate at the time they become active as your agent.
However, I encourage you to consider paying for a yearly meeting, so they can get to know you as well as possible. The better they know you, the more confident they will feel that your needs are being met by their decisions and the more confident you will feel that they will make the right decisions for you.
How to Find One
Finding a professional guardian or fiduciary should not be difficult if you approach the search in the same way you would if you were looking for a competent doctor or dentist. Start by asking people you know. Other good sources are the National Guardianship Association and the Professional Fiduciary Associations in states where fiduciaries are licensed. If you have an attorney, he or she will be able to connect you with at least one such professional.
Your attorney (or someone in that person's office) may also be willing to perform those tasks, but a guardian makes their living that way and often charges far less than an attorney or even a legal assistant.
Sara Zeff Geber
Sara Zeff Geber, Ph.D., is the nation's foremost expert on Solo Aging. She is an author, professional speaker, and certified retirement coach. In 2018, Sara was named an "Influencer in Aging" by PBS' Next Avenue and is a regular contributor to Forbes.com in the areas of aging and retirement.

Sara's book, "Essential Retirement Planning for Solo Agers: A Retirement and Aging Roadmap for Single and Child-free Adults," was published in 2018, and was selected that year as a 'best book on aging well' by the WSJ. Sara is also a Fellow with Nexus Insights, a think tank advancing the well-being of older adults through innovative housing and healthcare ideas. Find out more about Sara on her website, www.LifeEncore.com and on LinkedIn.
Read More