Why We Should Expand National Service, Not Eliminate It
This Encore.org exec says a small federal program tells a big story
My late husband, Eli, loved to talk about the people he met in AmeriCorps' early years (AmeriCorps is the public-private venture for national service across the country), when he served as the founding CEO of the Corporation for National and Community Service (CNCS). Like the woman in Americus, Ga., who was building her first home with help from Habitat for Humanity's AmeriCorps members. She said the minute her home was finished, she would hang a picture in her living room of all the strangers working together to build it. Service is a way to bridge divides by bringing strangers together.
And the young man in Lincoln, Neb., who said he'd made a lot of mistakes in his life, even spending time in jail. Later, as an AmeriCorps member, he told Eli he tutored and mentored young people, taking them into prisons not to scare them but to help them see their own power to make good decisions that could change their lives. Service is a way to turn our life experience into helping others.
National Service Brings Purpose to Adults
Eli told me stories about Senior Corps members as well (Senior Corps is the federal program where people 55 and older serve as mentors, coaches and companions or contribute job skills and expertise to community projects and organizations.) Like the systems engineer in Eureka, Calif., who was forced to retire early after several heart attacks. When Eli met him, he was in his 15 year as an RSVP volunteer (RSVP is part of Senior Corps), designing and installing ramps for seniors using wheelchairs and walkers so they could continue living in their homes. Service is a way to bring purpose to adults in the encore stage of life.
Eli got caught up in the spirit of national service in 1992, when, as Bill Clinton's chief of staff, he heard the wild cheering whenever candidate Clinton spoke about his dream to engage young people in a year of service in return for a grant they could use to help pay for college.
When President Clinton asked Eli to turn this dream into a national service initiative, the result was creating AmeriCorps and CNCS to administer it alongside other national service programs including Senior Corps and VISTA (Volunteers in Service to America, which helps to eradicate poverty).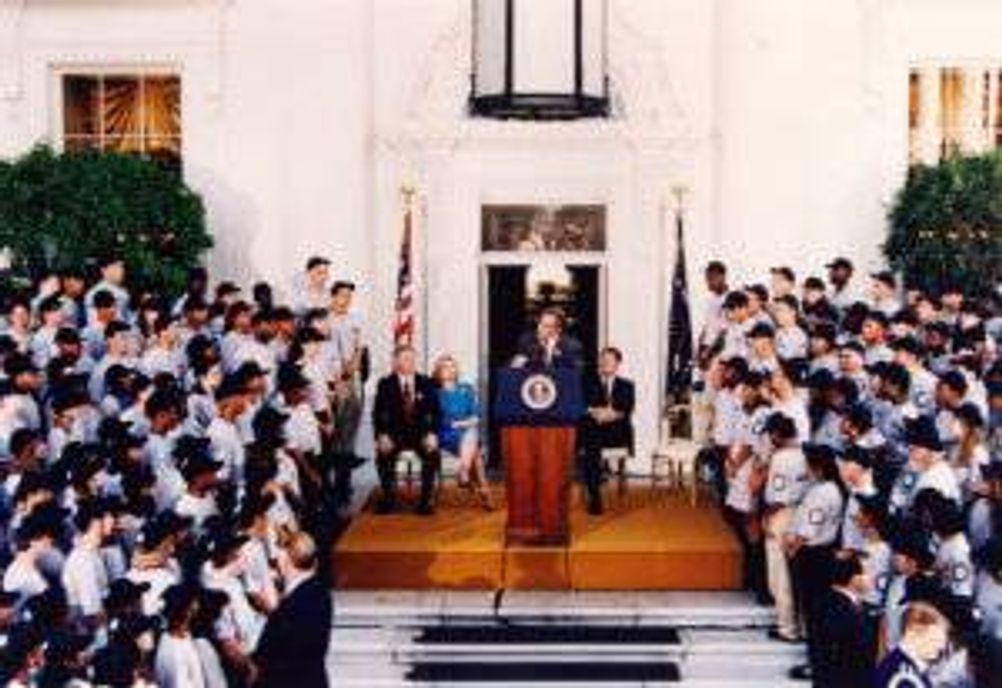 Service Helps Young People Get Educations
Eli cared deeply about young people — and they about him— and was a natural Pied Piper to do this for kids of all ages with the heart to serve.
I remember Eli talking about his visit to McAllen, Texas, to celebrate 20 young people who completed their AmeriCorps service year. Looking out at the audience, Eli was surprised to see their parents in tears. When he asked why, they spoke about their dreams coming true: their kids would be able to go to college because of the AmeriCorps Education Award. Service makes it possible for more people to have the education needed for success in life.
After Eli died in 2006, that award became known as the Segal Education Award in his honor. In the years since, I've missed his way with a story, but these and new stories continue to be a part of my life.
In my work with Encore.org and on the CNCS board, I've met many people who've done service at the other end of their lives.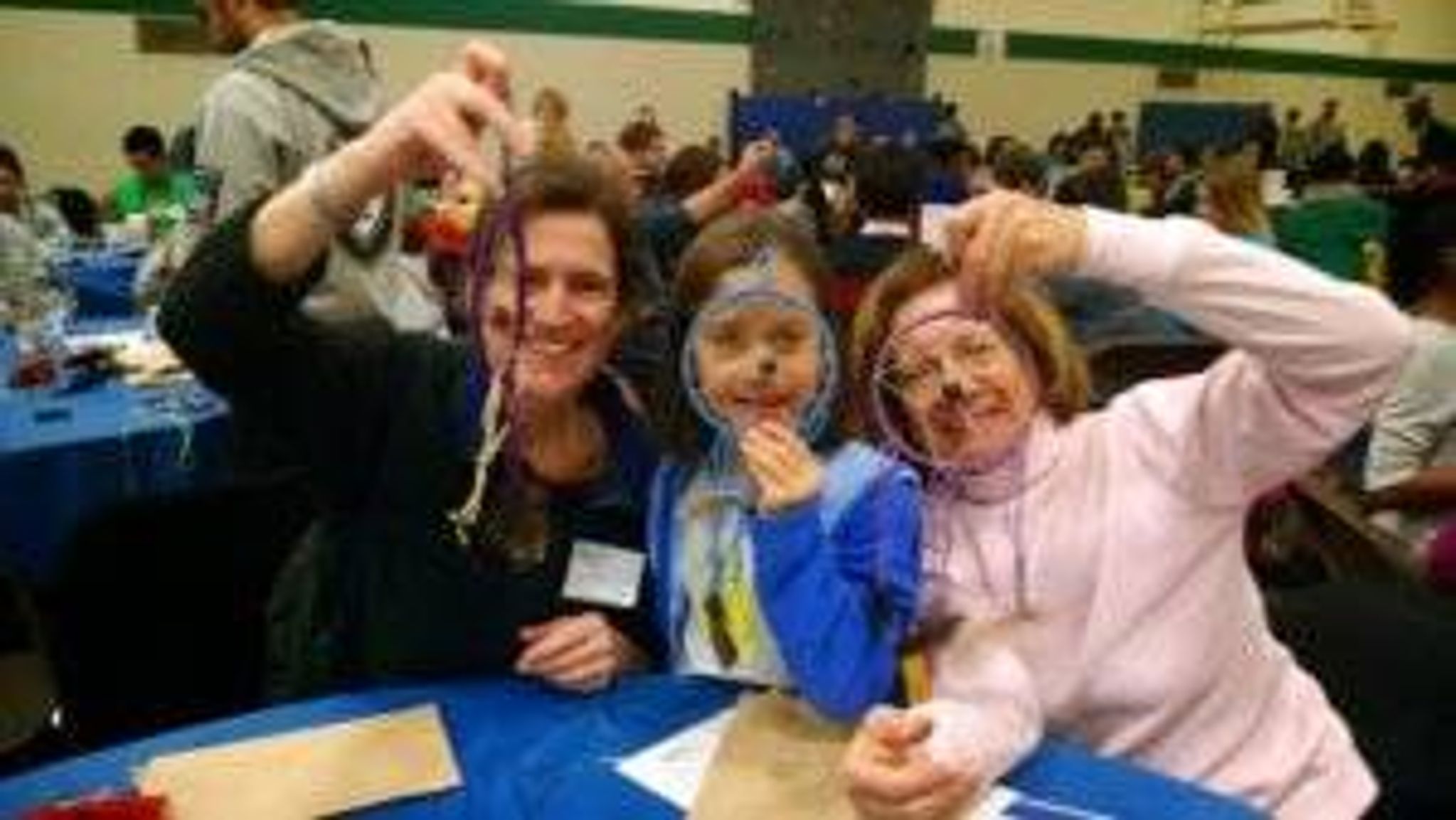 The Great Work of Foster Grandparents
People like "Grandma" Phyllis Heiser who, when we met in 2012, was serving at the Children's National Medical Center, as one of the 175 Foster Grandparents who served in the District of Columbia's 70 early education centers, 18 public and charter elementary schools, four youth programs and three hostels, collectively logging about 175,000 volunteer hours.
And a few weeks ago, I met with older adult team leaders who supervise more than 100 people serving four days each week as Generations Incorporated AmeriCorps members, teaching literacy skills to 4- to 8-year-olds in underperforming Boston neighborhood schools, work that's funded by public and private dollars. Service brings public and private support, and the generations together.
Service Can Help Solve Community Problems
I've seen how service sets Corps members on a lifelong path to solving problems in their communities. I met David Crippens decades after he served as one of the first Peace Corps volunteers in Nigeria. After a career in public television, in his encore, Crippens is working in Los Angeles on early childhood and workforce development for the disenfranchised, and mobilizing other experienced adults to join him.
I've seen how service inspires new solutions to longstanding community problems. I met Gary Maxworthy when he won The Purpose Prize for social entrepreneurs over 60, then awarded by Encore.org. He joined AmeriCorps VISTA at 56, soon after his wife died of cancer. While serving at a food bank, Maxworthy used his decades of experience in the food distribution business to help increase the amount of fresh produce delivered to poor families in California. After leaving VISTA, he went on to create Farm to Family, which distributes 150 million pounds of produce to 40 food banks in the state.
In the 20 years since Eli and others created AmeriCorps, more than 1 million people of all ages have served in more than 1,100 faith-based and community organizations, including Teach for America, City Year, Catholic Charities USA and The American Red Cross. And in 2015 alone, more than 240,000 have served over 70 million hours in Senior Corps.
National Service Changes Lives
Service changed their lives — while making a difference in the lives of tens of millions of Americans.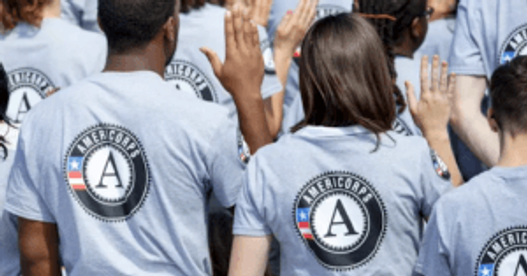 Despite this incredible record of success and decades of bipartisan support, the Trump administration's proposed 2018 budget calls for the complete elimination of the Corporation for National and Community Service, AmeriCorps and Senior Corps.
We can't let that happen.
I say that not because of Eli's legacy or my own (I served on the board of the Corporation for National and Community Service). I say it because of the countless lives that have been changed and communities strengthened, all thanks to a small program that tells a big story about who we are as a people and a nation.
For more information about how you can take action to save national service, go to Voices for National Service.
Thank you.
Next Avenue Editors Also Recommend: