Expat Retirees Reveal How Life Has Turned Out
A survey finds they realized two of their top three wishes
Ever dreamed of retiring abroad? The lower cost of living…the relaxed lifestyle…the gorgeous weather… Well, that's what it's supposed to be like. But how does that all square with reality? A new survey has the answers.
The Best Places in the World to Retire site just polled 389 expats from the United States and Canada now living in three popular Central America retirement countries: Belize, Nicaragua and Panama. The transplants were asked why they wanted to retire abroad and what it's been like.
"Their expectations were very high and they met them," says Chuck Bolotin, the site's Vice President for Business Development. "Retiring abroad made them happy."
The biggest revelation for Bolotin: The striking number of expats who left home for quality-of-life issues, such as a more meaningful and less stressful life. "The fact that they wanted a lower cost of living didn't surprise me," says Bolotin. "What did surprise me was how close the quality-of-life issues were right behind."
Bolotin also said he found it fascinating how many expats said they were seeking to live a life like they remembered, or believed it to be, growing up in the '50s and '60s. "Isn't it ironic that they're leaving America and finding it in some other place?" he asks, rhetorically. "I heard again and again that they wanted more of a feeling of community. And they got that: they know their neighbors."
The survey's key findings:
Most thought that by moving abroad they'd achieve a lower cost of living (87 percent), a simpler, less stressful life (82 percent) and better weather (74 percent). Those were the top three hopes.
They realized two out of three of those desires: 84 percent said they achieved a lower cost of living and 74 percent got better weather. "That tells me that a lower cost of living is achievable, it's a fact," says Bolotin. The only respondents who said they didn't find lower costs, he noted, were Americans insistent on buying American products. "Those products by definition are more expensive, because they're imported," says Bolotin.
But the "simpler, less stressful" life didn't always materialize. Only 71 percent are living a simpler, less stressful life, compared to the 82 percent who were hoping for it.
"People from first-world countries like the United States are used to getting things done now — you call the cable guy and he says he'll be there at 3 and you expect him to be there at 3, not at 10 the next day," says Bolotin. "When that doesn't happen, it induces stress for many people. They're frustrated."
While 56 percent thought they'd achieve "a less materialistic, or more meaningful life" (the No. 4 reason cited for retiring abroad), an even higher percentage actually did. An impressive 61 percent of the expats say they've found more meaning.
"What that says to me is that they believe they can achieve a less materialistic, more meaningful life overseas more than in the United States or where they came from," says Bolotin. "It's not just about money."
Women were more likely than men to find a less materialistic life abroad. Two thirds of women said they achieved this, but only 56 percent of men did.
The vast majority of U.S. expats in these countries (85 percent) are happier living abroad than they were before. "That's a huge number," says Bolotin. (Though keep in mind that the survey wouldn't include people who hated the expat life so much they moved back to their country of origin.)
Specifically, 56 percent said they're much happier and 28 percent said they're somewhat happier. Only 5 percent are less happy now and 11 percent said they're about as happy as before they moved.
Similarly, 64 percent said they enjoy life abroad much more than their former lives.
What Americans miss most: "First-world goods and shopping" (said 20 percent) and "Not enough access to high-quality health care" (16 percent). Bolotin's caution: Health care isn't homogenous within these countries; cities tend to have something akin to American-style, but rural areas don't.
For many, the move is permanent. The survey found that 42 percent of the expats never plan to go back to the U.S. and 37 percent aren't sure; another 16 percent expect to return to America when they're old or sick, 4 percent said "as soon as possible" and 3 percent anticipating moving back within five years.
And if they had to do it all over again, nearly all would. Of the former Americans surveyed, 79 percent said so and another 12 percent said they probably would; 3 percent either wouldn't or probably wouldn't.
Bolotin's advice for anyone thinking of retiring abroad: "You have to go to something as opposed to running from something." Also, he says, do your research before you make a move. "Being on vacation is not the same as living in a place," Bolotin says.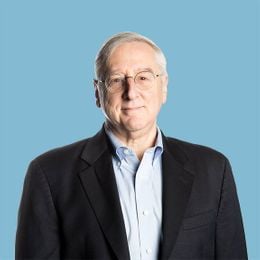 Richard Eisenberg
is the former Senior Web Editor of the Money & Security and Work & Purpose channels of Next Avenue and former Managing Editor for the site. He is the author of "How to Avoid a Mid-Life Financial Crisis" and has been a personal finance editor at Money, Yahoo, Good Housekeeping, and CBS MoneyWatch.
Read More