Exploring 'Solopreneurship' After Retirement
Five things you need to go into business for yourself, by yourself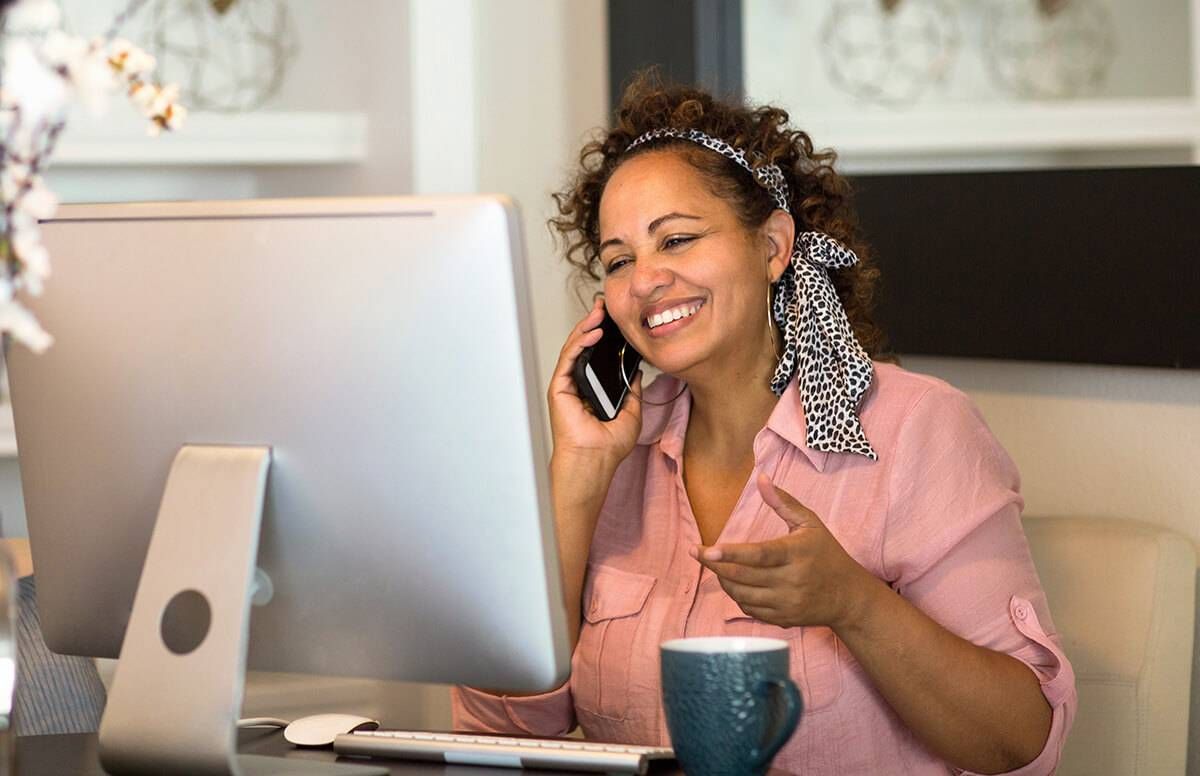 (Editor's note: This content is provided by VSP Vision Care, a Next Avenue sponsor.)
Planning for the next chapter of your life, especially if you're considering retirement, brings about many questions: Will I be able to travel? Should I contribute more volunteer hours? Will I spend more time with family? Should I consider a second career?
If retirement is looming and you're not fully ready or able to step away from working life, you may want to consider exploring a solo-career.
Five Solo Career Considerations
Today's independent workers — those going at it alone with freelance work, consulting, multi-level marketing work or "gig" work — make up a very vibrant and diverse part of the American economy. In fact, nearly 25% of U.S. workers, about 162 million people, participate in the gig economy.
If you've ever considered going into business by yourself, now might be the perfect time. Here are five important things you must have when embarking on a solo career:
A tolerance for risk. Solopreneurs must have confidence in their ability to thrive in the gig economy journey alone. One of the most important questions potential solopreneurs need to ask themselves is: Do I have what it takes to run my own business? If the answer is yes, you must also have a certain amount of grit and stamina to accompany your tolerance for risk.
An organized approach. To be the most productive, successful solopreneurs create structure in their working environments. Creating a work environment that protects you from outside distractions and pressure will help keep you focused, and routines and keeping an organized, prioritized schedule will help you stay on task. Balancing personal routines involving sleep, meditation, nutrition or exercise can also be helpful. An organized approach to work and personal life can enhance a solopreneur's sense of order and control in uncertain circumstances.
A connection to a broader purpose. According to research published in Harvard Business Review, the most successful solopreneurs defined success as doing work that connects to a broader purpose. Self-employment is more than a means of earning a living for yourself. Purpose creates a bridge between personal interests and motivations and professional fulfillment.
A supportive network of people. Solopreneurs must be aware of the dangers of social isolation and take steps to avoid it. This can be done through interactions with a formal peer group, informal support networks, direct role models, mentors or collaborators.
A business plan and a benefits plan. Not only do you need a unique product or service offering to differentiate yourself in a very competitive marketplace, you also need a business plan. Lay out your objectives, how you're going to achieve them and the resources you'll need. Put it in writing, revisit it frequently and take action when indicated. First on your resource needs list is creating a benefits plan — one that replicates the benefits structure of traditional employment, so you can protect yourself while implementing your business plan. For more information about the gig economy and what you must have to make solopreneurship a success, click here.
Your Business Health Depends on Your Health
A Prudential study found that only about 40% of gig workers have access to employer-sponsored health insurance, and an even smaller number can access employer-sponsored dental coverage, vision coverage or disability insurance. When gig workers do have access to employer-sponsored benefits of any kind, it is generally through a spouse or through membership in a professional association. Since the health of your business is often dependent on your overall health, bridging this gap should be at the top of every solopreneur's to-do list.
The good news is that the gig economy is spawning a need for a new kind of benefits. There are no laws guaranteeing unemployment insurance, worker's compensation, paid time off or employer-provided health care for independent workers, so innovative companies are filling the gaps.
A Message From the Sponsor
Leading the way in an entirely new "independent benefits" industry is VSP® Vision Care, offering independent eye care plans for independent workers. As the No. 1 choice in vision care at any stage of life, VSP offers affordable individual vision coverage for solopreneurs and those who don't have access to employer-provided vision care. Think about it as an individual vision plan for your new workplace of one. Much like you would customize your salary to meet your new encore career lifestyle, you can also customize your vision benefits plan to protect it.
To learn more and enroll today, visit GetVSPDirect.com or call 877-988-4746 to speak with a vision plan adviser who will help find the right plan for you.