The Faces That Defined the '60s and '70s
A new photo book reveals what Marilyn, Liz & Dick and other icons meant to us
Elizabeth Taylor and Richard Burton. Cher. Warren Beatty. Marilyn Monroe. Adlai Stevenson. John F. Kennedy. Over his 40+ years as a photographer, including numerous covers for LIFE magazine during the heydey of photojournalism in the 1960s and '70s, Douglas Kirkland chronicled popular culture through profiles that today serve as a veritable archive of our times.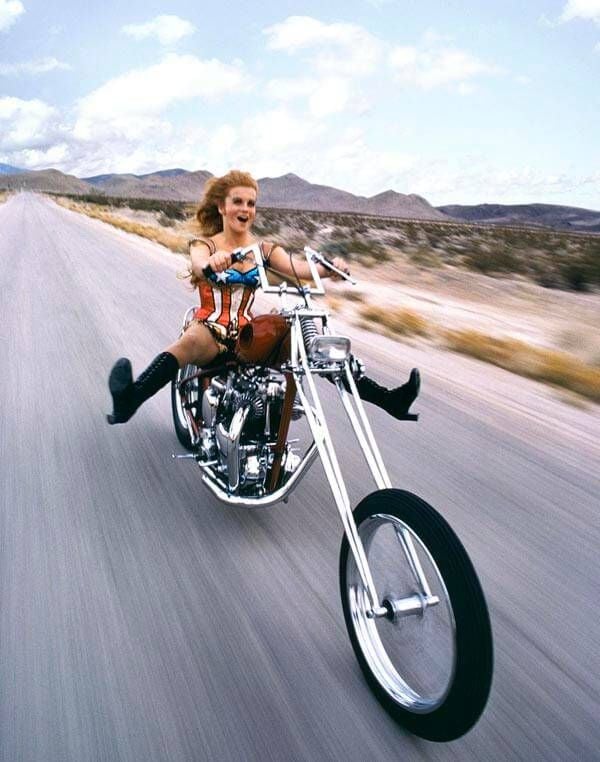 In his latest book, Douglas Kirkland: A Life in Pictures, Kirkland documents the cultural shifts in America through images of the icons whose visages graced the large-size covers of now-obsolete magazines around the world.
Next Avenue talked to Kirkland about the real people behind the facades during the Vietnam era, newfound sexual freedom and the end of Norman Rockwell post-war era:
Sex and Marilyn
"We were much more conservative in the '50s. But with the '60s came an explosion in the culture, and sex was part of that. Suddenly women weren't wearing bras. The pill arrived. It was freer and more open. Marilyn was a reflection of changing attitudes toward sex in America. She made sex fun. She personified that cultural transition more in this country than anyone else. In France it was (Brigitte) Bardot. In Italy it was (Sophia) Loren. A movie like Let's Make Love, which Monroe was making in 1960 when I photographed her, would not have been able to have a title like that before."
Before the Paparazzi
"Today we live in a culture of the paparazzi. When I photographed Audrey Hepburn, I was in Paris. At that time you didn't bother a celebrity sitting in a cafe. While they were public figures, you left them alone. That was the etiquette between celebrities and photographers. That has now totally changed."
The Original Scandal      
"We were all troubled when Elizabeth Taylor left Eddie Fisher and, before that, when Eddie left Debbie Reynolds. This was Elizabeth's world. She revolved through men. She was doing things most people (at the time) would not do. She took me aside and told me that with Richard (Burton) she felt real love. I waited for a month to shoot them for a LOOK cover. I went to the studio where she was making The Sandpiper. Richard was hanging around all the time. I would sit in their dressing room with my Hasselblad camera and strobe waiting for an opportunity to get the cover shot. Elizabeth and Richard didn't want to do it.
Then one Friday afternoon we were at the studio in her dressing room and she finally said to Richard, "Let's get this over with and let these bastards go home." I asked them to put their foreheads together. Then Richard pulled away and said to Elizabeth, "Why the hell are we doing this for these people?" He was drunk. Elizabeth got very feminine and seductive, and they kissed. At that instant I got the shot."
Easy Rider
"I was assigned a story (about Ann-Margret) in Las Vegas, where she was doing a big show. She had said she had a chopper bike back in L.A. and I asked her if we could have it sent over. I wanted her to be riding it. I did it like you do a movie shoot, with a wide angle lens. I was taught early on to always keep a frame or two, so I shot 30 pictures and had five or six left in the camera. I said to Ann, "We got it." She threw her legs up, and then we got the photo … Since the Photoshop culture came into our world, we expect everyone to be perfect. We retouch pictures, but it's almost excessive and gives unrealistic ideas of what people look like and should look like."
I was with Warren Beatty in Vancouver (in the late '60s) while he was making McCabe & Mrs. Miller with Julie Christie. I had read all about him and his sex life (he was bachelor with a notorious reputation for bedding dozens of women). He was known as a sex symbol, but honestly one-on-one he was very easygoing. I had him sitting at a table after breakfast. He was in love and enjoying his life. I worked with him for two weeks and he did everything to give me what I needed. George Clooney was also a guy you could talk about anything with. And at the end of the [Academy Awards event] session, he did something that surprised me — he shook hands with every single person on the set.
Jeanne Dorin is a Los Angeles-based writer who often covers health and wellness.