Fall in Love with a Senior Fitness Program During Falls Prevention Awareness Month 
Now is a great time to check in on your fall risk and explore opportunities to decrease it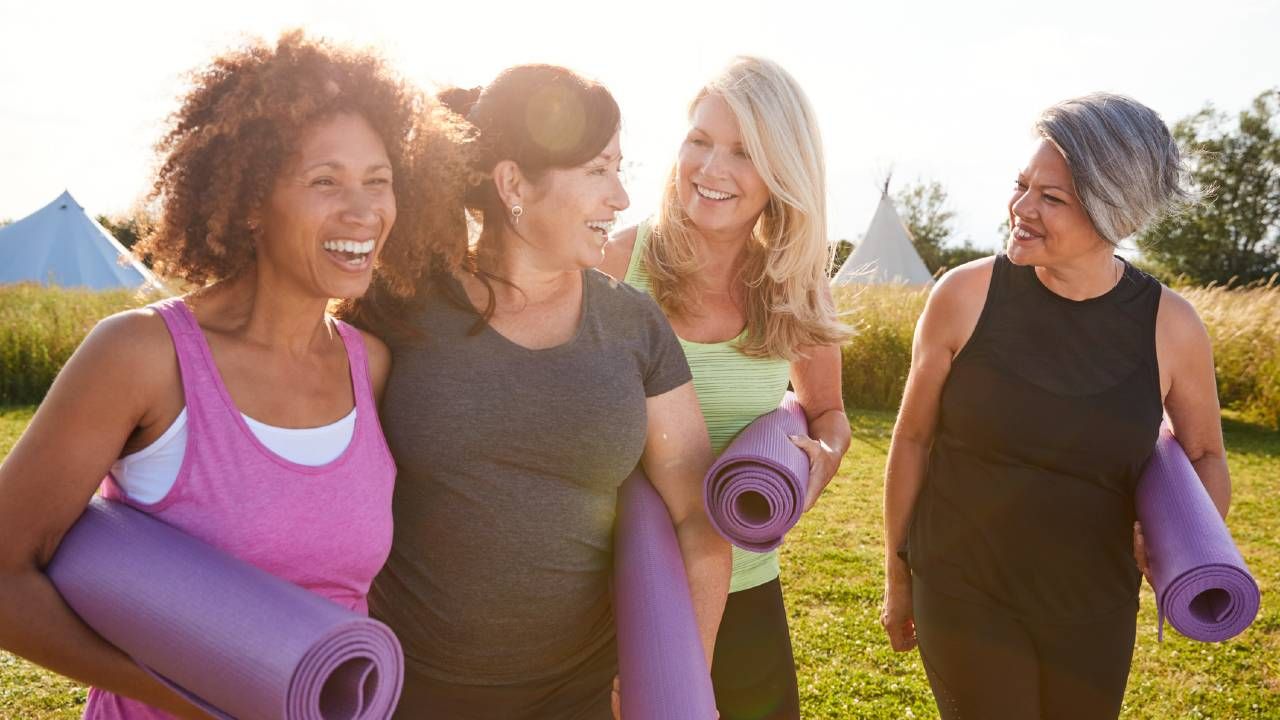 Ever since we took our first steps as infants, falls have been a fact of life. They're often embarrassing and sometimes painful, but as we get older, they also become more frequent and potentially, more dangerous. As a physician, I've seen firsthand the impact of falls on seniors. One fall can be the start of a domino effect of increasingly complex health issues.  
According to the National Institutes of Health's National Institute on Aging, more than one in three people aged 65 years or older falls each year. Risk of osteoporosis and reduced bone density increases with age. With weakened bones, a fall is more likely to break a hip or another bone, leading to a hospital or nursing home stay, disability or even death. Falls are the second leading cause of unintentional injury deaths worldwide.  
Many factors increase fall risk, such as poor vision or hearing, medication, footwear, home hazards and decreased lower body strength and ankle mobility. While some of these issues are best addressed by a medical professional, exercise can dramatically reduce the risk of falls and their subsequent impact should a fall occur. However, to ensure you are focused on the areas most critical to fall prevention, there is no better pursuit than a fitness program designed specifically for older adults. Protect yourself from falls in later years by starting these preventative measures early!  
Fitness programs for older adults provide a sense of community and camaraderie, increasing the likelihood of participation, but they also include activities that target your most vulnerable areas. Balance, for example, is critical to avoiding falls. Thus, leading programs such as SilverSneakers feature classes or exercises that build strength to improve balance, including yoga, bodyweight exercises, Pilates and more. Tai Chi has been shown to help with both balance and flexibility, making it a popular option among seniors.  Mild weight-bearing activities, such as walking or climbing stairs, also build strength and may even slow bone loss from osteoporosis.
Older adult exercise programs provide convenient, and typically free, access, making it even easier for at-risk individuals to take action to prevent falls. SilverSneakers, the nation's leading community fitness program designed specifically for older adults, offers members a network of up to 23,000 fitness locations across the nation as well as live online fitness classes and on-demand workouts that can be joined virtually. It serves Medicare Advantage members in all 50 states from more than 70 health plans.  
Instructors in these programs understand the interests, needs and hesitations of this group, tailoring instruction directly to them. In time, participants attest to improved balance, increased strength, greater flexibility and additional confidence. Below are testimonials from several SilverSneakers members that highlight the impact of a membership:  
---
"I've regained strength, balance, flexibility and enjoy the well-being that comes with regular exercise. I'm over two years in and I sure hope these online classes will continue indefinitely because I LOVE them! Thank you for changing my life!" – Elizabeth W.  

"I started joining the online on-demand classes in January 2021 as soon as I was eligible and during a cold MN pandemic January. I have always wanted to do yoga but was intimidated by in-person classes…I have attended 2-4 times a week ever since, and it is now part of my life…I do not have any health problems, but I certainly had become stiff and sedentary from months of pandemic working at my desk long hours. Now, I take the time to step over to my mat and rejuvenate. I can tell that my balance is better, my core is stronger and I stand straighter." – Jean H.  

"I began SilverSneakers eight months after a hip replacement. The circuit training and yoga dramatically increased my flexibility and confidence to try new exercises. Continuing throughout COVID gave me a social outlet and further increased my balance and self-esteem. I thoroughly enjoy trying all platforms and instructors."  – Phyllis M.  
With September designated as Fall Prevention Awareness Month, now is a great time to check in on your fall risk and explore opportunities to decrease it. Even if you're in good physical shape, joining a fitness program for older adults may improve your well-being, longevity and independence. Who knows, you just might end up falling in love with fitness.
Maria Granzotti, M.D.
Chief Medical Officer at Tivity Health, Maria Granzotti, is a Senior Physician Executive with more than 20 years of Emergency Medicine experience and a proven track record inleading quality and patient safety within a highly matrixed organization. A healthcare expert with a broad knowledge base of current trends and a dynamic awareness of new challenges inpatient access, standards of care, quality, patient safety, accountability, transparency, and team elements in patient care. She is highly motivated and a lifetime member of the Dr. Tom Dooley Society-Medical Alumni of Notre Dame dedicated to education, mentorship, and global service to humanity as well as ongoing support as a Notre Dame Sorin Society Member
Read More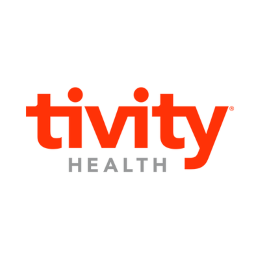 Tivity Health® Inc. is a leading provider of healthy life-changing solutions, including SilverSneakers®, Prime® Fitness and WholeHealth Living®. We help adults improve their health and support them on life's journey by providing access to in-person and virtual physical activity, social, and mental enrichment programs, as well as a full suite of physical medicine and integrative health services. We continue to enhance the way we direct members along their journey to better health by delivering an insights-driven, personalized, interactive experience. Our suite of services supports health plans nationwide as they seek to reduce costs and improve health outcomes. At Tivity Health, we deliver the resources members need to live healthier, happier, more connected lives. Learn more at www.tivityhealth.com.