Fellowships Devoted to Community Service
The Fuse Corps and Encore fellowships are great ways to transform your experience into a position that makes a difference
Many of us in our 50s and 60s have The Itch.
 
It's the yearning to do some type of work for the common good but not knowing exactly where to do it (and whether you can afford to). In fact, a new survey by Participant Media and Encore.org found that half of adults over 50 want to do more to have a positive impact on their community and 87 percent feel a responsibility to help those less fortunate than themselves.
 
One way you might be able to scratch that itch is by becoming a Fuse Corps Fellow or an Encore Fellow. These six- to 12-month programs can help you make a difference and perhaps even serve as a transition into an encore career — a second-act job for the greater good. When writing about her Encore Fellowship for Next Avenue, former publishing director and editor Louisa B. Hellegers called the experience "priceless."
 
(MORE: The Boom in Job Seekers Looking for Encore Careers)
 
The deadline for the Fuse Corps Fellowships is September 30, so if you want to apply, you'll need to get on the stick. Most of the Encore Fellowship programs accept applications year-round, although there's an October 31 deadline for the one offered through California's Aspiranet social service agency.
Here's a rundown on each of the programs.
 
The Fuse Corps Fellowships
 
What they are: These are one-year "cabinet-level" positions (March 2013 through March 2014) for 10 to 20 people who'll work with governors, mayors and community leaders to address issues of national importance in a local context. The Fuse Corps Fellowship begins with a two-week leadership institute in Silicon Valley.
 
The Fuse Corps Fellowship mission "is to build a movement to solve the biggest challenges facing communities across America by enlisting the country's most entrepreneurial leaders into public service."
 
Fuse Corps Fellows either continue to receive their salary and benefits from their current employer or, if they don't have an employer willing to sponsor them, get a $90,000 stipend from Fuse Corps, plus some expenses.
 
You can read about the current crop of Fuse Corps Fellows — their backgrounds and what they're doing — at the Fusecorps.org site.
 
Locations: Potential placements will be in Arkansas, California, Colorado, Delaware, Georgia, Illinois, Louisiana, New Jersey, North Carolina, Tennessee, Texas and Washington, D.C.
 
Ideal applicants: Fuse Corps seeks "talented, passionate and entrepreneurial professionals from the private sector who share a desire to change the world from the ground up."
 
The program is looking for people with at least eight years of experience (especially in the private sector), an outstanding capacity for leadership, a strong record of professional achievement, and a demonstrated interest and passion for public service.
 
I asked Fuse Corps co-founder and CEO Jennifer Anastasoff whether "at least eight years of experience" meant that applicants in their 50s or 60s could still be strong candidates. "Absolutely," she said. "We want to hear from anyone, no matter their age, who believes they have what it takes to make a difference as a Fuse Corps Fellow. For someone in their 50s or 60s, Fuse Corps presents a perfect opportunity to apply all the knowledge and experience they accumulated throughout their careers."
 
How to apply: Go to the Fuse Corps website (fusecorps.org) and fill out the online application.
 
The Encore Fellowships
 
What they are: There's a network of Encore Fellowships run by nonprofits around the country and coordinated by Encore.org, the nonprofit think tank on boomers, work and social purpose.
 
Encore Fellows — 200 are expected to be awarded this year — work either half-time or full-time at social-purpose organizations for six to 12 months. They are paid a stipend, which varies depending on the particular program; generally, it's about $25,000.
 
You can watch previous Encore Fellows talk about their experiences at the Encore.org site.
 
Locations: Arizona, California, Massachusetts, New Mexico, New York, Oregon, Washington and Washington, D.C. 
 
Ideal applicants: Each program has its own specific preferences — the Phoenix nonprofit Experience Matters, for example, requires at least 15 years of experience. But all the Encore Fellowship programs want "highly skilled, experienced professionals at the end of their midlife careers."
 
Encore Fellows have backgrounds in fields such as marketing, finance, human resources, program management, business development and IT.
 
Think of an Encore Fellowship as a first step toward an encore career.
 
As Leslye Louie, national director of the Encore Fellowships Network, told me: "Making the transition to work in the social-purpose sector in your 50s or 60s can be a significant undertaking. It can be difficult to get your foot in the door, find an organization or role that is a good fit, or simply know where to start. Encore Fellowships provide a valuable bridge."
 
How to apply: Go to the Encore Fellowships Network program directory at encore.org, find the particular fellowship you're interested in, and then go to its website to apply.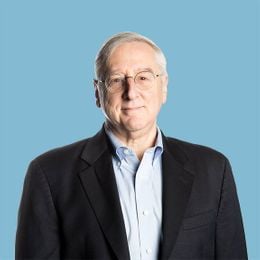 Richard Eisenberg
is the former Senior Web Editor of the Money & Security and Work & Purpose channels of Next Avenue and former Managing Editor for the site. He is the author of "How to Avoid a Mid-Life Financial Crisis" and has been a personal finance editor at Money, Yahoo, Good Housekeeping, and CBS MoneyWatch.
Read More