To Find an Encore Career Job, Try a Matchmaker
Sign up with one to be paired up with fullfilling, paid part-time work
WANTED: Retirees looking for flexible, paid part-time work in their field of expertise.
 
Now, that's a help-wanted ad many boomers dream of running across in their Unretirement years, isn't it? Well, for Harry Coleman of Cincinnati, Ohio, that's pretty much what happened, thanks to a "matchmaking" service.
 
Coleman worked for Procter & Gamble (P&G) for 30 years, mostly in product development, and decided to grab P&G's juicy retirement package at age 51 in 2008. "The last nine years at P&G were a blast," he says. "But I wanted more of a work and life balance and you can't do that if you're working 50 to 60 hours a week."
 
A Three-Bucket Approach
These days, Coleman, now 57, embraces a "three bucket" approach to life.
 
The first two buckets are for volunteering and charitable activities (mostly through his church) and for "goofing off" — golfing, traveling and taking on projects around the house.
 
(MORE: Manual for an Encore Career)
 
The third bucket relates to that ideal help-wanted ad. In this bucket, Coleman takes on flexible, fulfilling, paid part-time consulting positions he has found since he retired mostly through a firm called YourEncore. "The jobs keep me engaged mentally on the work side; I can pick and choose projects," he says. "Yet I have the capacity to be more involved in other things."
 
YourEncore, based in Indianapolis, Ind., is essentially a matchmaker between large corporate customers around the country looking for experienced brainpower to address a pressing business problem (typically for about 10 weeks) and seasoned, skilled Unretirees who are eager for a challenge and part-time income.
 
YourEncore was created in 2003 when P&G and Eli Lilly, the Indianapolis-based pharmaceutical giant, asked consultant John Barnard for a way management could draw on the knowledge and expertise of retired employees. Boeing quickly joined the venture to recruit "retired engineers for urgent and complex technical projects," as an internal company online newsletter put it.
 
Companies using YourEncore are largely in the food, consumer product and life sciences industries. So far, more than 8,000 people have found work through the matchmaker; 65 percent of them have advanced degrees. The pay is good, although the exact amount depends on the person's experience, the company, the difficulty of the project and the time commitment.
 
(MORE: 3 Essential Tips to Switch to a Second Career)
 
Encore Career Matchmaking Services Are Sprouting
YourEncore is just one example of the growing number of matchmaking services targeted at retiring boomers. It focuses on private sector work, but many others specialize in the social venture space, creating bridges between for-profit careers and nonprofit encores for the greater good. Some are regional, such as Experience Matters in Maricopa County, Ariz. ESC of New England runs an Encore Fellows program in greater Boston. Other matchmakers like ReServe, headquartered in New York City, have national and international ambitions.
 
Though the Unretiree matchmaking business is pretty new, it's already starting to puncture a common stereotype: that the idea of gray hair and creativity is an oxymoron. For example, YourEncore workers have earned a reputation for creative problem solving, says Peter Kleinhenz, manager of the its P&G office. "You can be really productive when you don't have a career that needs to be advanced or turf to protect," says Kleinhenz.
 
New York City-based ReServe offers a very different business model, but it, too, acts as an encore career matchmaker.
 
ReServe connects 55-plus professionals with local nonprofits, public institutions and government agencies. Aside from its New York operations, ReServe also places candidates  — typically former lawyers, doctors, nurses, teachers, accountants, corporate recruiters and the like — in Baltimore, Md.; Miami, Fla.; Newark, N.J.: Boston, Mass.; southeast Wisconsin and New York's Westchester County. ReServe has placed more than 3,300 workers at more than 350 organizations.
 
ReServists work for a $10-an-hour stipend, well below their market value during their earlier career. (Another $5-an-hour is split between the company managing payroll for the person and ReServe.) The job is between 10 and 20 hours a week and the average ReServe contract lasts nine months to a year.
 
(MORE: Dipping Your Toe Into Encore Career Waters)
 
"A good proportion — 50 percent — are not really looking to do what they have done before. They want to use their skills in a brand new setting. The common denominator is transferable skills," says Lorrie Lutz, chief strategy officer at Fedcap, a New York-based nonprofit that combined with the smaller ReServe in 2012.
 
For example, Lutz says, an accountant with a passion working with kids might spend a stint as a math tutor. A marketing professional might employ her skills at a government agency struggling to get its policy message out.
 
Giving Back for Your Next Career
ReServe plans on operating in every state and taking its program overseas. "We think we have a great idea here. There's a generation of talent here and abroad.  Boomers are the most-educated generation," says Lutz. "They have so much to give back."
 
That's certainly the case with Scott Kariya, an IT recruiter for 23 years who "retired" at 52 in 2006. Quickly bored, Kariya reached out to ReServe. He didn't find an open position at the time, but in 2008 talked his way into a job at ReServe's main office.
 
He worked there three days a week using his recruiting skills, spending the rest of his time volunteering at the local Red Cross, managing his investment portfolio and doing other things. "Everyone wants to stay busy," says Kariya. "But I think a lot of people get tired of the 50-hour workweek."  Today, he heads up ReServe's information technology operations.
 
A common denominator among encore career matchmakers is the amount of effort they put into finding the right people for clients' needs. YourEncore gains an understanding of the proposed project from P&G, Lilly or another corporate customer, and then uses that to find the right experts. ReServe learns about the skills and passions of its applicants so the client partnerships are fruitful.
 
I've witnessed the same matchmaking ethos at Experience Matters in Phoenix and with the national Encore Fellowships Network. Although the infrastructure is still being built, the future looks bright because corporate America and nonprofits seem more aware of the talents and skills of available boomers.
 
Locating a Local Matchmaker
To find an encore career matchmaker in your area, you might start at the Encore.org site. But you may need to take a more indirect route, by networking locally. For example, in Portland, Ore., Life By Design NW serves as an information clearinghouse. JV EnCorps (part of the Jesuit Volunteer Network) recruits people 50 and older in Portland and Bend, Ore. and Seattle, Wash. In Kansas City, you could check out Next Chapter Kansas City, a grassroots networking group for boomers.  
 
At the moment, the supply of people eager to keep using their accumulated knowledge and creative insights exceeds the demand for their services. But organizations like YourEncore and ReServe point the way toward a model that allows for engagement and compensation for people who'd otherwise have lots of time on their hands.
 
It's a model that may well end up defining Unretirement the way Sun City symbolized retirement for a different generation in the 1960s.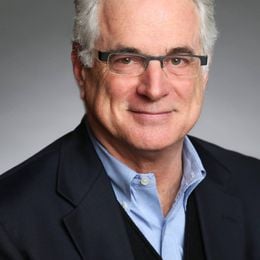 Chris Farrell
is senior economics contributor for American Public Media's Marketplace. An award-winning journalist, he is author of the books "Purpose and a Paycheck:  Finding Meaning, Money and Happiness in the Second Half of Life" and "Unretirement: How Baby Boomers Are Changing the Way We Think About Work, Community and the Good Life."
Read More