Finding Affordable Home Care for Your Parents
3 online services help you match the type of assistance your mom and dad need with the right caregivers
Editor's note: This article is part of a year-long project about aging well, planning for the changes aging brings and shaping how society thinks about aging.
Over the past few months, our family has gained two new members: Anna and Mary. Technically, they're not blood relatives. They're the invaluable home aides who've provided caregiving for my dad and my recently deceased mom.
But to me, they're family.
I lucked out. Anna arrived thanks to a recommendation from Christina, a home aide who works in the independent living facility where my dad lives (so did my mom, until she died in August). Anna found Mary to sub for a few months while she returned to the Ukraine to care for her mother.
But many others aren't so lucky. Finding reliable, affordable home care for your parents can be an excruciatingly painful process, one that might be repeated frequently when an aide doesn't work out or fails to show up.
(MORE: Matching the Right Services With a Person's Needs)
That's why I want to tell you about three useful services that let you match your parents with the type of home care they need without breaking the bank: Carelinx.com, Care.com and AARP's caregiver support service offered by Care Scout. They're a huge improvement from trolling through Craigslist and crossing your fingers that the aide you find there will give your parents the care they need.
"When it comes to keeping a loved one in the comfort of their own home as they rehabilitate or just need more help, the emergence of home care matchmakers like CareLinx, Care.com and CareScout are game changers," says Sherri Snelling, a Next Avenue contributor who is also chief executive of the Caregiving Club, an advocacy and support group based in Newport Beach, Calif., and author of A Cast of Caregivers.
Carelinx.com  Founder Sherwin Sheik started this site late last year after dealing with personal caregiving traumas. His mother had to continually fly back and forth from Los Angeles to San Francisco to interview caregivers for his sister there who was quadriplegic, blind and had multiple sclerosis. "It ended my mom's career, due to all the time she had to take off," Sheik says.
Carelinx has 6,000 vetted home caregivers across the United States, primarily on the West Coast and in New York, New Jersey and Florida. They provide everyday assistance, like bathing, grooming, dressing, housecleaning and running errands. Though they're not home health aides, Carelinx's caregivers "can do medication management and put the pills out," Sheik says. "But they can't administer drugs or do injections."
You post the type of care you need, where you need it and any other requirements (like foreign languages or experience with dementia) then Carelinx gives you resumés of potential caregivers, as well as at least two references.
When you find a caregiver you want to interview, either in person or by Web video, you pay the site a $99 fee and Carelinx runs a background check. If you hire someone, you pay Carelinx a fee equal to 10 percent of the pay that you and the caregiver negotiate, which is often around $12 to $15 an hour. Carelinx will also help you manage the care, with tools for billing and invoicing, and offer bonding and insurance for the caregiver.
(MORE: Is Your Loved One's Caregiver Qualified?)
Generally, you'll be able to hire a caregiver for far less than a home care agency might charge. "Agencies often book caregivers at $25 to $30 an hour," Sheik says. "That can mean a markup of 75 percent to 100 percent if they pay the caregivers $12 to $15 an hour."
Snelling believes Carelinx "offers the most comprehensive information for finding an in-home care professional performing personal care services." She notes that Carelinx doesn't require a caregiver work a minimum number of hours the way many traditional home-care agencies do, which gives you and your parents flexibility.
Care.com This site, established in 2007, describes itself as the "largest online resource for care in the world." It offers a range of matchmaking services around the country, depending on what you're looking for and how much you'll pay. (The site also helps users find nannies and pet sitters.)
"We are an online marketplace," says Jody Gastfriend, vice president of senior care services. In addition to home-care matching, Care.com can also help you find an appropriate assisted living facility, retirement community or continuing care community.
For home care, as with Carelinx, you post a job description with a job title, services needed and the location. If you find a match, Care.com will help you handle tax and payment matters.
Care.com's basic membership is free. It lets you post jobs, review candidates and access the site's newsletters with expert advice. Potential caregivers will then contact you, but you won't receive any background checks.
For $35 a month ($70 for three months or $140 for a year), you can become a premium member, which gives you the basic membership plus standard background checks and references. This membership level also lets you contact prospective caregivers.
(MORE: How Family Caregivers Can Find and Hire at-Home Help)
For an additional $59 fee, premium members get "enhanced" background checks, which search federal and county records; a $79 fee also includes motor vehicle record checks, which often reveal whether the candidate has had any driving violations or accidents.
"We recommend having a backup care provider in your pocket, in case your primary caregiver doesn't show up," Gastfriend says.
AARP's Care Scout Service AARP members can find home care for their parents through three services offered by Care Scout, a division of the Genworth financial services company.
The Web Advisor service, which costs $12.99 for six months ($29.99 for two years), provides online tools to help you determine the appropriate type of care for your parents then search Genworth's proprietary database of more than 90,000 care providers and state resources — including home care providers — to find a match.
The Phone Advisor service, which runs $149 (or $295 if you also want its Service Finder), allows you to speak to a licensed "care advocate" who can help assess your situation. You'll get a personalized Care Resource Guide with the results of your call, suggested care options and a summary of local costs, as well as a six-month subscription to the Web Advisor service. If you sign up for the Service Finder, Genworth will find prospective caregiving providers for you.
The top of the line In-Home Advisor service costs $489 (or $665 with Service Finder). You and your parents will meet face-to-face with a registered nurse, who'll evaluate your folks' abilities, nutrition needs and safety concerns. Then you'll get the personalized Care Resource Guide and a two-year Web Advisor subscription to find providers; Genworth will find providers for you, through Service Finder, if you sign up for that feature.
"Carescout doesn't offer administrative and paperwork support for in-home care," Snelling says, "but the service can help you get good, vetted information" about potential caregivers.
A few final tips:
To get a sense of what home care would cost where your parents live — as well as the cost of local nursing homes, assisted living communities and adult day services — check out the new MetLife Market Survey of Long-Term Care Costs. The average annual cost for a home health aide, according to the report: $21,840.
"Work with a financial planner to estimate your own out-of-pocket costs for travel, incidentals and related expenses of caregiving," says Sandra Timmermann, director of the MetLife Mature Market Institute.
And if you'd like help on how to hire a home health aide, Snelling recommends the Next Step in Care site. It's packed with helpful checklists and information for people new to the process of finding the right care for their parents, at the right price.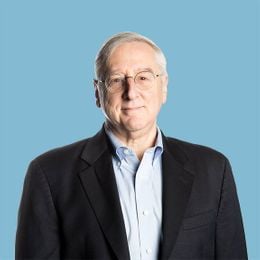 Richard Eisenberg
is the former Senior Web Editor of the Money & Security and Work & Purpose channels of Next Avenue and former Managing Editor for the site. He is the author of "How to Avoid a Mid-Life Financial Crisis" and has been a personal finance editor at Money, Yahoo, Good Housekeeping, and CBS MoneyWatch.
Read More