Firms to Their Pre-retirees: Lots O' Luck
A new study finds very few help older workers transition to their next act
There are 41 million working Americans age 50 to 64, many starting to think about life after they leave their full-time jobs. So what are their employers doing to help them make the transition successful and meaningful? Nearly nothing.
 
That's my conclusion after reading the just-released report Second Acts in Prime Time: Helping Employees Transition to Post-Retirement Careers, sponsored by The Conference Board, a business research group, and Encore.org, the nonprofit that's building a movement of people 50+ improving their communities and the world. The report is based on a survey of 91 companies asking them how they support retiree transitions to post-retirement careers.
 
Sure, many companies, nonprofits and government agencies have retirement plans their employees can contribute to — though plenty of small firms don't and very few private employers still offer pensions.
(MORE: Infusing Meaning In Your Second Act)
 
Failing to Help Ex-Employees Lead Rich Lives
But I'm not talking about offering a way for their employees to be richer financially in retirement (or, as my Next Avenue colleague Chris Farrell calls the 21 century version: Unretirement). I mean providing them with advice and tools so they can lead rich lives through encore careers, if they want.
 
In the Second Acts report, more than two-thirds of the firms had workforces where at least 11 percent of employees were retirement-eligible and at 28 percent of them, over a quarter of staffers were retirement-eligible. Here's what the researchers found:
Only 27 percent of the firms (25 companies) have programs providing "general support" for employees approaching retirement or who've retired and would like to switch to a new career or role outside the organization.
And of those companies, just five had specific programs to help retirees transition to paid jobs in nonprofits or community organizations that support social issues — so called "encore programs."
Encore.org Executive Vice President Jim Emerman said the results were "not surprising at all," partly because of the recent recession. "HR benefits are always the first thing to go," he noted. Companies helping employees prepare for their next acts? "It's not on their radar," said Emerman.
 
When the firms without any programs to support retiree transitions were asked why, they mostly cited three reasons: "It's not a strategic priority," "Cannot afford to lose experienced workers" and "Small retirement-eligible population."
(MORE: Encore Career Movement Confronts 3 Big Questions)
 
Emerman said providing such support is likely to become a strategic priority for firms in coming years, however, as their workforces age.
 
Budding Interest by Some
Diane Piktialis, one of the report's authors, told me: "Most large companies are not yet focused on second-act programs. On the other hand, many are interested in exploring them. There seems to be budding interest."
 
And budding interest by pre-retirees, too. "People who are retirement-eligible don't necessarily want to retire," said Piktialis. "They want to be in the game and have the energy and skills for it."
 
Michael Sabatino, Managing Director of Financial Planning and Education at McGraw Hill Credit Union, in East Windsor, N.J., offers employees advice about the financial side of starting an encore career. "In most cases, the people I come across in the corporate middle class are not in a position to retire at 65," he said. "So figuring out how to maximize what they have and their human capital is the biggest part."
 
Firms That Are Leading the Way
A few major companies featured in the report are stepping up in big ways: Intel, HP, IBM and a consortium of Procter & Gamble, Eli Lilly and Boeing. Each, Emerman said, offers clear, step-by-step supportive ways to do it.
 
Intel and HP have Encore Fellowship programs that are similar. Both arrange for employees to get paid ($25,000 stipend) in six- to 12-month assignments at local nonprofits or public agencies when they retire.
(MORE: Second Career? They're On Their Third and Fourth)
 
At Intel, all retirement eligible employees can participate and, so far, 200 retiring Intel employees have become Fellows. "We feel strongly about philanthropy and we felt we could marry the values of philanthropy with support for our employees to give them an opportunity to help reimagine the next phase of their lives," Amber Wiseley, head of the Intel program and chief designer of the firm's retirement programs, said at the recent Encore 2014 conference I attended.
 
"They helped create some of the greatest technology the world has ever seen and we have no doubt they'll have an impact in what they do next," she added.
 
HP awards its Encore Fellowships to former employees who've worked at HP for awhile, made "high-quality" contributions there, had good reputations and are motivated to contribute in the community. To date, HP has sponsored about 40 retirees and alumni as Encore Fellows.  
IBM's Transition to Teaching Program, launched in 2006, offers support and guidance to former employees who want to pursue second careers as K-12 math or science teachers. It's open to any "solid contributor" IBM'er with at least 10 years of service there; a bachelor's degree; a strong interest in teaching as a second career and experience teaching or volunteering in a school or children's program. More than 100 IBM employees have participated in the program; 40 are now teaching.
 
Procter & Gamble, Eli Lilly and Boeing formed a program with a group called YourEncore, where their retirees work as paid consultants for about 10 weeks to more than 1,000 companies and organizations, largely in the food, consumer product and life sciences industries.
 
I was surprised that three of these firms drinking the encore Kool-Aid are in tech — not an industry typically viewed as paternalistic.
 
Piktialis told me that it wasn't technology that bonded them so much as the age of the firms, the age of their employees (HR types call them "mature") and strong histories of volunteerism and corporate social responsibility.
 
The Programs' Successes and Costs
The programs that do the best jobs helping employees transition into retirement careers, said Piktialis, are ones with robust internal websites that have lists of supports and stories of retirees who've taken steps to launch their second acts. "It's critical to convey to employees that there are real opportunities they can begin to envision," she said.
 
Such programs generally aren't expensive for firms or time-consuming for their benefits departments.
 
Intel's Wiseley said her company has outsourced its Encore Fellows program, so it is "a very small part of my job and my team's job." Piktialis told me that none of the firms featured in the Second Acts report felt their programs were expensive. "One person I interviewed at IBM called it a 'modest investment,'" she said. Some of companies told her that the alternative — outplacement for early retirees — would be more expensive.
 
And here's the funny part: As a result of these transition programs, some of the employees at these leading-edge firms who are years away from even pre-retirement have started rethinking how they'll spend their 60s and 70s after leaving their current jobs.
 
"Intel has noticed a lot of younger employees coming in to learn about the Fellowships," said Piktialis. "They're saying: 'I have to rethink retirement. It's not like it was for my father or the generations before him.'"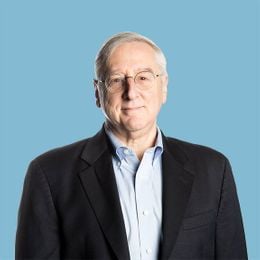 Richard Eisenberg
is the former Senior Web Editor of the Money & Security and Work & Purpose channels of Next Avenue and former Managing Editor for the site. He is the author of "How to Avoid a Mid-Life Financial Crisis" and has been a personal finance editor at Money, Yahoo, Good Housekeeping, and CBS MoneyWatch.
Read More