These Dream Vacations Let You Follow Your Dreams
Want to be a writer? A chef? A clown? Take a trip to help rediscover one of your passions.
As we get older, many of us wonder about the what-ifs in life — whether a passion we never pursued could still come true.
Some people, like David Schmidt, act on it, through a follow-your-dream vacation. Schmidt, a retired high school theater teacher in Fairfax County, Va., wanted to revive his acting career. So at 69, Schmidt headed to New York City and enrolled in a two-day Broadway Fantasy Camp. Three years later, he has starred in professional regional theater and recently auditioned for the upcoming Broadway musical production of Hello, Dolly!, starring Bette Midler.
"At the camp, relearning dance steps for Chicago with then-current members of the cast and hearing their stories inspired me to take up the torch once again," says Schmidt, who is now waiting on his Actor's Equity card.
Follow-your-dream vacations, like Schmidt's, let you check two categories on your bucket list: Things you want to accomplish and places you'd like to visit. Unlike quick one- or two-hour vacation "experiences" focused mainly on fun, these longer adventures offer an intensive immersion, taught by professionals in the field, to help you find out if you have what it takes to turn that passion into the next chapter of your life. Below, some possibilities:
1 of 4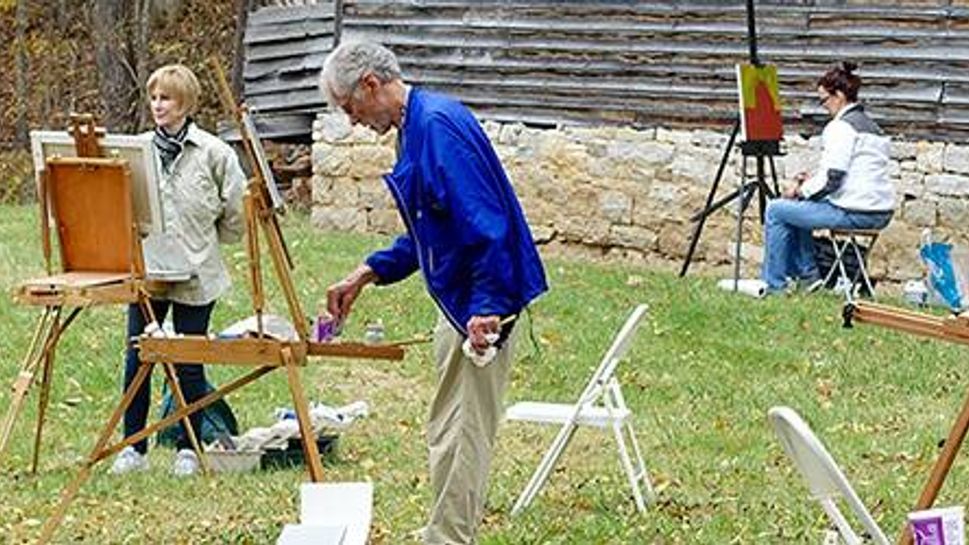 Shenandoah Arts Center – Located in Lexington, Va, in the Shenandoah Valley. They offer individualized courses in drawing, painting and printmaking.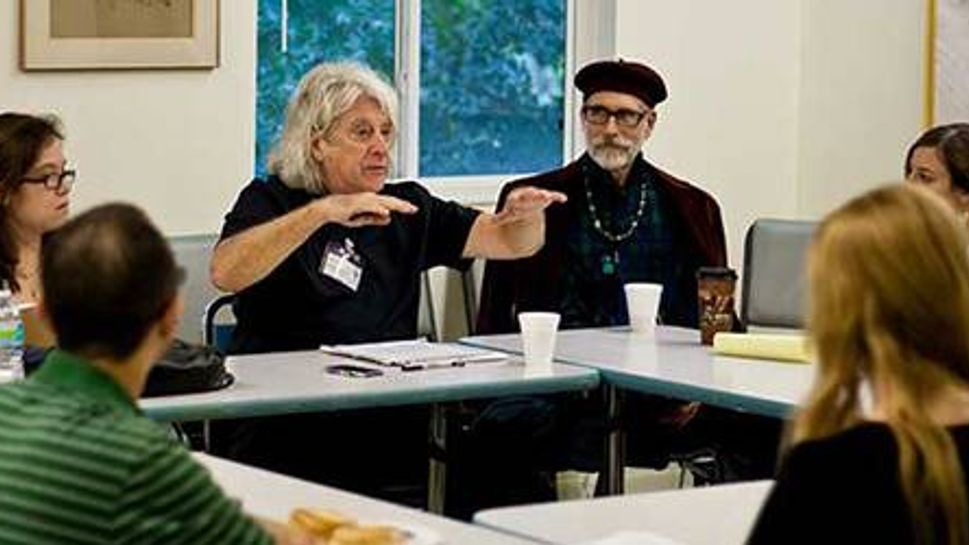 Sanibel Conference — Located in the BIG ARTS Center and the Sanibel Public Library, Sanibel Island, Fla. Writer's conference that teaches you the craft of writing through various fiction and nonfiction workshops. Taught by professional writers, editors and agents.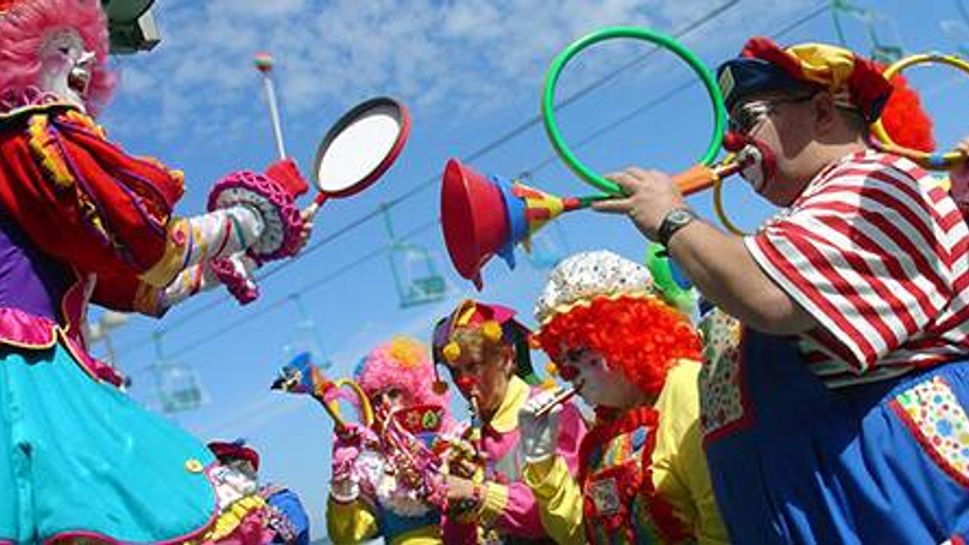 Mooseburger — Located at the Christ the King Retreat Center, Buffalo, Minn. Professional clowns teach ballooning, puppetry, magic, slapstick and more.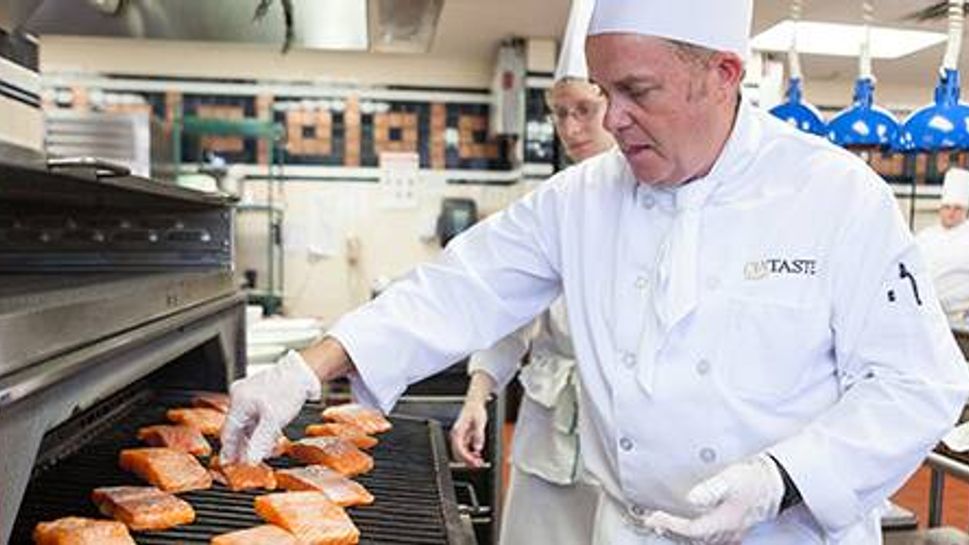 Culinary Institute of America's Boot Camp — Located in St. Helena, Calif.; Hyde Park, N.Y. and San Antonio, Texas. This 5-day Basic Training Camp teaches you seafood cooking technique, Italian or Japanese cuisine and more.
The World's a Stage
Broadway Fantasy Camp: Would-be thespians can use these one- to five-day musical theater camps (rehearsal studiosin Manhattan's Theatre District) to jump-start an acting career. "I go through a specific screening process so their expectations are met and they have a really strong sense of what they'll be doing, and at what level," says founder Lauren Class Schneider. During a five-day camp, you'll experience the full pizzazz of the bright lights, from auditions to rehearsals to a full-cast opening number and solo performances. You can also invite guests to your performance. And all camps include a cast party at Sardi's. Schneider, a long-time Broadway producer, brings in top-notch directors, choreographers, actors, singers and dancers to share their experiences and guide students. Past professionals have included Judy Kaye, Audra McDonald, Michael McGrath and John Lloyd Young—all Tony Award winners. Cost: From $695 for one-day sessions to $4,995 for five-day sessions; lodging not included. broadwayfancamp.com
Mooseburger Clown Arts Camp: If you'd rather clown around, then grab a red nose and be prepared to take a pie to the face at this camp at Christ the King Retreat Center, in the lovely lakeside town of Buffalo, Minn. Since 1996, people who've wanted to learn to be real clowns have enrolled in this intensive six-day school. Campers age 50-plus make up 70 percent of Mooseburger's would-be clowns. All experience levels are welcome, but be prepared for 12-hour days. Learn what it takes to turn a frown upside down, and how to work in all areas of clowning, from hospital settings and birthday parties to parades and circus clowning. Professional clowns, such as Fred Baisch, Annette Darragh and Christopher Hudert, teach ballooning, puppetry, magic, slapstick, face painting, juggling and more. Practice tickling someone's funny bone during the All Star Clown Performance. Cost: $995 all-inclusive of camp, food, and lodging, $60 shuttle from airport. mooseburger.com/moosecamp
An Artistic Journey
Sanibel Island Writer's Conference: Writing that Great American novel still might be in your reach. Now in its 11 year, Florida Gulf Coast University puts on the Sanibel Island Writer's Conference at the BIG ARTS Center and the Sanibel Public Library in Sanibel Island, Fla. It welcomes all abilities and genres, from journal scribblers to those who have fully formed manuscripts. This year's keynote speaker is Sue Monk Kidd, author of The Secret Life of Bees and other New York Times-bestselling novels. Over the four-day conference, learn the craft through fiction and nonfiction workshops taught by professional writers, editors and agents. Cost: $500 standard registration includes continental breakfast, general craft workshops, readings, cocktail hours and nighttime events. For another $100, have your manuscript professionally critiqued. Lodging not included, but discounted group rates available at several hotels. fgcu.edu/SIWC/about.html
Shenandoah Art Destination: Whether you majored in art or just doodle for fun, this art retreat on 10 acres in Lexington, Va. (in the Shenandoah Valley) offers individualized courses in drawing, painting and printmaking. Take your art to the next level with in-studio and outdoor lessons. Be inspired by views of mountains, creeks, rivers, even a circa 1800 log barn.; hiking trails are nearby. Choose from weekend, four-day, seven-day and 10-day experiences. Cost: Individual prices, plus tax, range from $475 for a weekend to $1,975 for the 10-day experience. Lessons, lodgings and meals included. Accommodations are in either the main manor house or guest house, with private bathrooms. Art materials not included. shenandoahartdestination.com
Adventures of Fork and Cork
CIA Boot Camps: No spying here, just some serious cooking (in this case, CIA stands for The Culinary Institute of America). The CIA Boot Camps give you a taste of what it's like to be a chef; they're in St. Helena, Calif. (CIA's flagship location in Napa Valley); Hyde Park, N.Y. in the Hudson Valley and San Antonio, Texas. Whatever your cooking level, the five-day Basic Training Camp is "purposefully designed to build your confidence," explains Chef Martin Matysik in a CIA video. Choose among dozens of other camps, including seafood cooking technique, Italian or Japanese cuisine, and artisan bread or pastry camps. Donned in a chef's uniform and hat (known as a toque), you'll work in CIA's professional kitchens, learning to prepare exquisite meals from start to finish. Afterward, you'll dine on your creations in the company of your kitchen mates. Cost: The five-day Basic Training Camp is $2,195 and includes instruction, materials, uniforms and breakfast and lunch each day. Depending on the camp, some dinners are included and usually served at one of CIA's top-notch restaurants. Two-, three- and four-day camps are also available, costing from $895 to $1,750. You can purchase your own professional chef's starter toolkit for $175. Lodging not included. Book a class during your birthday month and get 10 percent off. enthusiasts.ciachef.edu/boot-camps/
CUVEE Winemaking Camp: This isn't your usual stomping-grapes-and-sipping-wine winemaking vacation. The Cornell University Viticulture and Entology Experience (CUVEE), at Cornell University's historic campus in Ithaca, N.Y., will school you in the process of winemaking from vine to vintage. The program is geared to everyone, from wine aficionados to those wanting to embark on a commercial winemaking venture. You'll learn about the science and art of winemaking, work the vines and make wine. Along with in-depth instruction from Cornell's viticulture and entology faculty, you get an insider's look at the wine business through discussions with leading winemakers, vineyard managers, grape growers and others in the industry. Field trips to the surrounding Finger Lakes wine region and vineyards, along with specially designed wine tastings, complete your CUVEE experience. Cost: The five-day program fee of $3,076 includes all instruction, transportation to and from vineyards, site visits and several breakfasts, lunches, dinners and wine tastings. Lodging not included, but reduced rates are available in on-campus hotels. sce.cornel.edu/ps/cuvee/index.php