Are the Four Horsemen Trampling Your Marriage?
Why it's time to stop criticizing, defending, stonewalling and expressing contempt
You and your spouse are the only people in your marriage, right? Maybe … but you also might be hosting the Four Horsemen, who pose a threat to your union.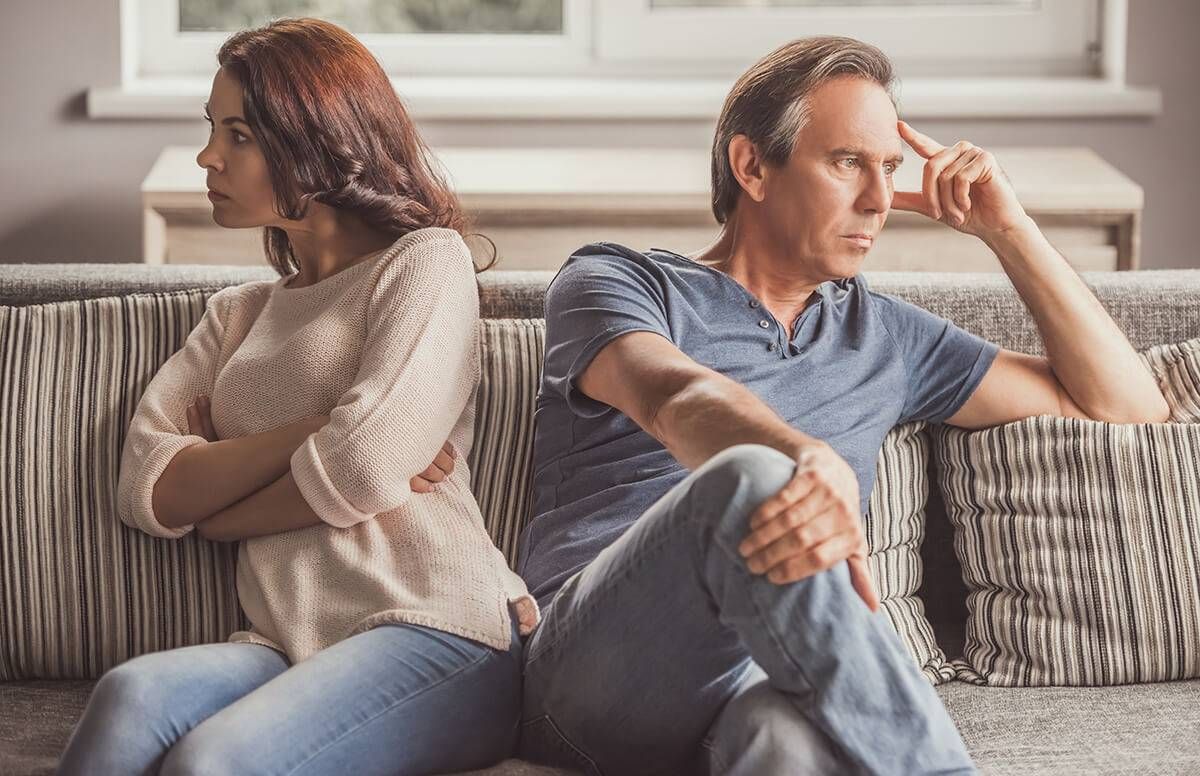 The Four Horsemen, identified over decades of research by Seattle couples' therapy experts John and Julie Gottman, are: criticism, defensiveness, stonewalling and contempt.
These four negative communication styles were stealthily wreaking havoc on Bob and Kate Pieper's marriage of 21 years when Kate decided she'd had enough. Her husband seemed angry all the time, she said. One morning in 2008, Kate told Bob she was leaving him and taking their children. That afternoon, he had a heart attack which resulted in a triple bypass surgery — and a mutual commitment to heal their marriage.
The irony of the situation was not lost on them. Kate is a licensed marriage and family therapist in Auburn, Calif.  She felt shame over being a therapist facing a marital crisis. As Bob recovered from his surgery, they decided to apply the Gottman approaches to their marriage.
Looking at the Marriage Relationship
The Gottmans and their research team began observing married couples in the 1970s. They looked at a range of factors related to communication including facial expressions, physiology, how couples argued with each other and how couples talked about their relationship. The results of their research, which included following some couples for over 14 years, demonstrated that ones who had the Four Horsemen in their marriage were likely to divorce 5.6 years after the wedding, on average, while those who were emotionally disengaged from each other were likely to divorce 16 years after marriage on average.
They also found that 69 percent of conflicts between couples aren't resolvable; what matters is how couples handle conflict. In 2013, the research team published data showing that helping couples learn better conflict management as well as finding  ways to build their friendship led to greater marital satisfaction.
"I will first ask them to tell me a history of their relationship. Generally people who are able to communicate how they met with any level of excitement are doing all right. How they communicate to their spouse will tell me a lot," said licensed marriage and family therapist Saudia Twine of NewBeginnings– FreshStart Counseling Group in Southfield, Mich. "I just help them to be more clear in how they interact."
Meet the Four Horsemen
Here's more about the Four Horsemen:
Criticism: "The difference between criticism and complaint is that a criticism is deeply personal," said marriage and family therapist Shane Perrault, in private practice at African American Marriage Counseling in Greenbelt, Md. Most conversations that begin with criticism will move to an argument, said Perrault, which is why it helps to learn how to complain effectively.
Defensiveness: Defensiveness can arise in response to criticism, but it is essentially dismissing or invalidating your partner's statement, said Perrault. It represents turning away from him or her.
Stonewalling: Stonewalling means one partner isn't communicating. "There's a physiological component to it, as well, called flooding, when your pulse goes to about 110 beats per minute. You can't take in new information because you're prepared for fight or flight," Perrault explained. It's important to take a break when this occurs before coming back to the conversation.
"I am General Stonewall," joked Bob Pieper. He's learned to stop stonewalling. Instead, once he is aware of what he's doing, he tells Kate, "I'm sorry, I left the relationship."
Ten years after they began the work to save their now 31-year-old marriage, Kate says she can't recall the last time Bob stonewalled.
Contempt: "When contempt is there, you are turning against that person. Their need for affection makes you hostile," said Twine.
"Because I would do criticism and he would do defensiveness, it would turn into contempt on  my part," Kate recalled.
Doing the Work
Each marriage will have a different mix of communication patterns, so solutions will likely be specific to your marriage.
Robyn D'Angelo (a licensed marriage and family therapist) and her husband attended a weekend intensive in the Gottman technique where they gained insight into their year-old marriage. "We realized that he was guilty of criticism and I was — not surprisingly — super defensive. We'd get stuck in this loop over and over until we discovered how to 'complain without blame' effectively. That changed everything," said D'Angelo, in practice as The Happy Couple Expert in Laguna Hills, Calif.
One of the important antidotes the Piepers learned to employ is known as accepting bids. Partners often make bids for connection. The way in which they are received or ignored says a lot about a marriage, said Kate Pieper. Now she is making a conscious effort to accept Bob's bids for affection and to extend her own bids more frequently through the day.
To conquer the Four Horsemen, couples can expect "homework," according to Twine.
"We start small with gifts, like holding hands, rubbing on the back, sharing a chuckle or a laugh," said Twine, adding that she lets couples know it's hard work. Someone has to take the first step, and both partners have to take the risk of being vulnerable again.
Save Your Marriage
Paying for therapy might feel expensive, but, as Perrault points out, couples' therapy can be less costly than retainers and court fees for two divorce lawyers, splitting assets and any ongoing custody battles. The average divorce costs about $15,500 and takes just over 10 months, according to a survey conducted by the legal information site Nolo.com. Lawyers charge upwards of $250 per hour, according to the site. In contrast, you might be looking at $100 per hour for couples' counseling and could see improvement in your marriage in six to eight weeks, if you both apply what you learn in session.
"I love to show couples that it is possible, and it doesn't have to be that hard. A lot of the things it involves is going back to the basics; remember why you are friends, update your knowledge of one another's interests and remind each other that you care about knowing one another," said licensed marriage and family therapist Kim Slagle, founder of the Seattle Therapy Group in Washington.
Madeline Vann
, MPH, is a freelance health journalist based in Williamsburg, VA. She has a master of public health degree from Tulane University in New Orleans and over a decade of experience as a health and medical freelance writer. Her writing has appeared in HealthDay, Everydayhealth.com, the Huffington Post, Costco Connection, the New Orleans Times-Picayune, the Huntsville Times and numerous internal and external corporate and academic publications.
Read More