Functional Strength Training: The Best Workout for People Over 50
Learn about the benefits of functional strength training and how it can help keep you moving longer
Scientists have known for decades that strength training is the best intervention for people over 50 to fight bone and muscle loss, increase longevity, prevent falls, boost metabolism, regulate blood sugar and maintain function.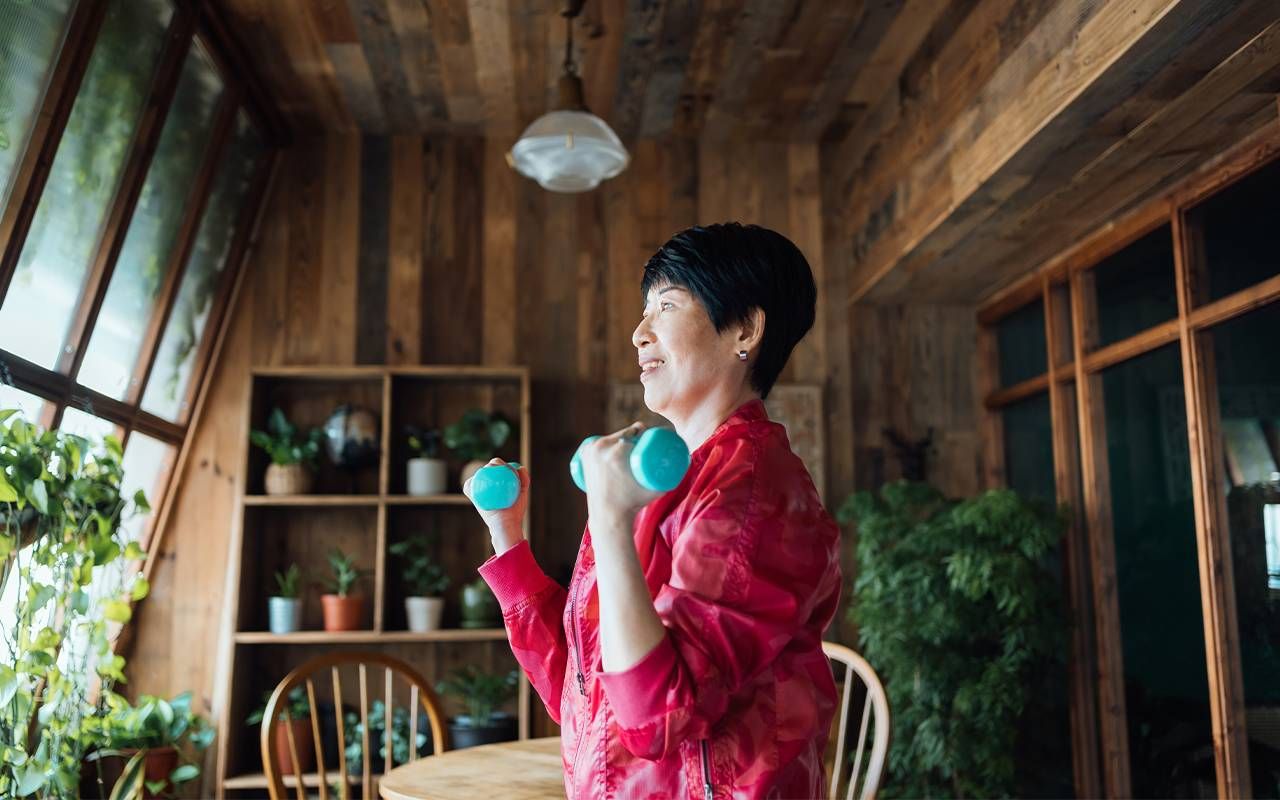 There is one type of strength training, in particular, that offers a host of benefits for older adults and that is functional strength training.
A groundbreaking new study in the British Journal of Sports Medicine also shows that regular exercise, such as strength training, is up to one and a half times more effective than medication or therapy at treating depression, anxiety and stress. 
There is one type of strength training that offers a host of benefits for older adults and that is functional strength training. I spoke with a strength coach for older adults, Ren Collier, NASM, CPT, about his experience using functional strength training to help his clients achieve incredible results at all ages. 
Collier talked about how this strength training workout can help build muscle, prevent injuries, and keep you moving longer. 
Why Strength Training Is Crucial Over 50
"There was a time not so long ago when we thought strength training was dangerous for athletes," Collier says. "And now, there is not a college or pro athlete anywhere who isn't using weightlifting to support their sports performance. I believe we will look at strength training for people over 50 similarly in the future."
 One aspect of health considerably improved with regular strength training is grip strength.
The research supports this thought as a growing body of evidence shows immense benefits of strength training for people of all ages, especially older adults. One aspect of health considerably improved with regular strength training is grip strength.
Grip strength so reliably correlates with overall physical strength and many longevity metrics that scientists want to use as a biomarker (a way to measure overall health). As we age, if we do not regularly participate in load-bearing and resistance exercises such as strength training, we lose 3-5% of our muscle every decade after age 50. 
These cumulative losses can result in injury, disability, and a loss of independence, so building and maintaining muscle and bone density throughout the lifespan is critical. 
What Is Functional Strength Training? 
Functional strength training takes many benefits of other resistance training forms and turns them up a notch. 
As a personal trainer for over ten years who also coaches people over 50, I can enthusiastically tell you that functional strength movements are the center of every one of my client's programming, and for good reason. 
But what is functional strength training? And what makes it superior? In truth, functional strength training is merely a descriptive term without a singular definition. However, most strength coaches agree that functional strength training has the following hallmarks:
It incorporates all 7 of the natural human movement patterns: push, pull, squat, hinge, lunge, twist, carry
It uses a full range of motion
It emphasizes uni-lateral and anti-rotational movements
It's tailored to prepare the individual for the demands of their daily life
"Functional training is a term that's been hijacked throughout the years, but at its core, it's about preparing people for the activities they will face daily. So functional training will look different for everyone," Collier says. 
Human beings are built to move, and we perform many of the same movement patterns throughout the day, even if we don't realize it. 
You squat when you get up from a chair and hinge when you bend over to pick something up off the floor at your feet. You carry groceries, children or baskets. And you twist to grab an item off to the side.
Functional strength training prepares you better for your daily work and keeps you moving longer. This means opting for heavy compound movements using free weights – think squats, deadlifts, farmer carries and lunges – over static machines and light weights. 
Collier says that in his experience, most people over 50 – and especially women – dramatically underestimate their capabilities. While you may see some progress using light weights in the beginning, you will need to continue to increase the difficulty of your workouts to see results and build muscle. 
"Progressive overload rules, regardless of age, gender or anything else. This means we must keep increasing our training stimulus over time. Keep training hard, and you'll be amazed at what you can achieve," Collier says. 
Throughout his almost 15 years of coaching, Collier has seen people over 50 achieve impressive feats like performing their first strict push-up or pull-up, deadlifting and squatting hundreds of pounds, and even competing in grueling competitions such as the Spartan Race. 
A Few Functional Strength Training Exercises
Squats
Deadlifts
Bench press
Overhead press
Farmer carries
Lunges
Pallof press
Pull-ups
Push-ups
Rows
Throws
Planks
Cossack squat
90/90 hip opener
Turkish get-up
Step-ups
Jumping
Inch Worm
Bear Crawl
Risks vs. Benefits of Functional Strength Training
Collier knows many may feel skeptical about starting a strength training program as an older adult. Still, he says that the risks and outcomes are much worse for sedentary people than people who regularly participate in structured exercise — even those with previous injuries or chronic pain. 
While you may see some progress using light weights in the beginning, you will need to continue to increase the difficulty of your workouts to see results and build muscle. 
"You may think you can't squat because of knee pain. But so often, in my experience, a tailored and careful strength program is exactly what you need to eliminate that knee pain and improve your quality of life, " Collier says. 
He says the key is working with an experienced coach who will perform a thorough assessment and give you a specialized program that supports you where you are currently but also gets you where you want to go. 
Getting Started with Functional Strength Training
If you want to start enjoying the incredible benefits of functional strength training today, Collier shared the following tips for getting started and staying safe. 
Talk with your Health Care Provider First
If you have injuries or take multiple medications, it's always best to speak with your doctor to see if you have any limitations. 
They may want you to see another allied health professional, such as a physical therapist, before you are cleared for exercise. 
Find an Experienced Strength Coach
Not everyone knows how to coach functional movement patterns or work with people over 50, especially those with unique training needs. 
Ensure they are certified, comfortable coaching functional exercises, and have a proven track record with people over 50. 
Start Where You Are 
No matter your current fitness or function level, you can and should move however your body allows. 
Beginners can see significant progress with bodyweight exercises and walking, so get moving and find an exercise professional who can guide your progress. 
Embrace Strength at Every Age
When it comes to strength, age truly is just a number. You will be amazed at what you can accomplish and what your body is capable of. 
Getting started is the hardest part, so find a community that supports you and get moving.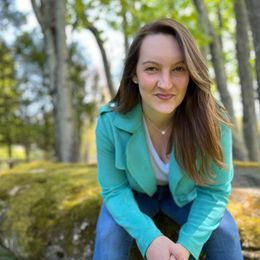 Meg Lambrych
has 14 years of experience as a registered nurse and personal trainer and now uses that expertise as a health reporter in the digital space. Lambrych received a bachelor's degree in health and exercise science from Syracuse University and her bachelor of science in nursing from the University of Rochester. She believes all conversations around health and fitness must be rooted in an understanding of the complex and nuanced reality of accessing food and healthcare and how those limitations impact our health.
Read More