5 Cool Ideas to Connect the Generations
Meet the finalists for the Gen2Gen Encore Prize
(This is an article by a 2018 Next Avenue Influencer in Aging.)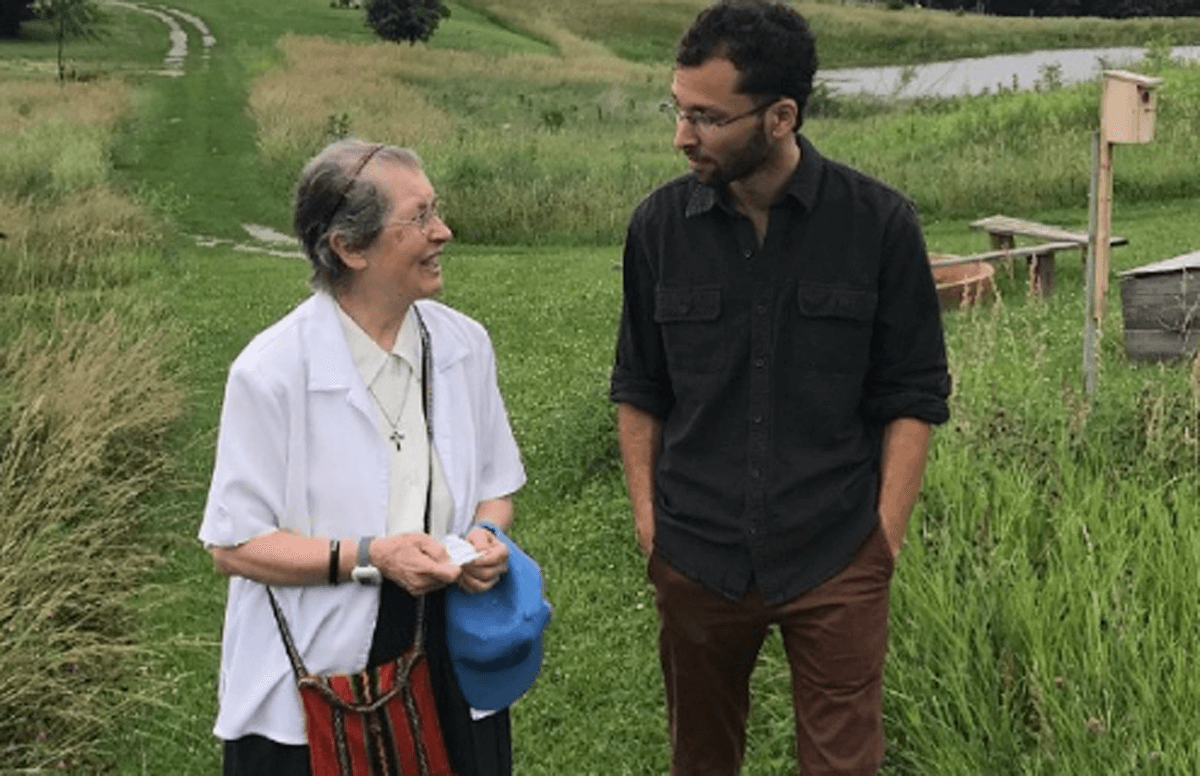 Want to live a more age-integrated life, with more daily connection to people of all ages? "Sure," you're thinking, "sounds great." Long pause. "But how?"
If you're stumped, you're not alone. It's not so easy to break out of comfortable, same-age silos. It takes time, creativity, and often the support of an employer, school or nonprofit to get you going.
That's why I'm so inspired by the five finalists for the Gen2Gen Encore Prize I run at the nonprofit Encore.org. The prize shines a spotlight on people of all ages who have great ideas for tapping the talent of people 50 and older to help young people thrive. It's part of Encore's Generation to Generation (or Gen2Gen) initiative to support kids and assist them on a path to adult success.
For this year's prize, which will be awarded Nov. 14 in front of a live audience in Los Angeles, we had 110 applicants, 16 judges, 10,037 voters and two Encore Prize funders — the John Templeton Foundation and the MetLife Foundation. On Prize Day, all five social innovators will pitch their ideas and Encore.org will announce a $50,000 winner selected by a panel of judges and a $10,000 prize selected by the in-person audience. In addition to the cash prizes, the winners will also get coaching and ongoing support. The event will be broadcast via Facebook Live.
The 5 Finalists of the Gen2Gen Encore Prize
Already, the five finalists have won $10,000 each for their great new ideas for bringing the generations together. Here's a quick look at their five cool ideas. Which one inspires you to think —and act — differently?
Common Unity, a new program of the city of Topeka, Kansas, pairs high school students with older adult mentors to help the youngsters prepare for life after high school. The mentors, many city employees, will help the students apply for trade schools and college, teaching them about budgeting and financial literacy along the way. They'll also participate in community service projects that bring older and younger people together.
While this program is starting at Highland Park High School, Topeka officials hope to expand it to every public high school in the city, so every high schooler has an older mentor to help figure out the path to adulthood. Topeka aims to demonstrate how a city can be a village, pooling assets to raise all its children.
Fostering Hope was created by Dr. Angela Carron based on a single question: "Can we turn unconditional love into a program?" After 21 years treating child abuse victims, the pediatrician left medicine when she discovered research showing that the type of treatment she was providing wasn't really working.
"A large system and talk therapy aren't designed to provide what young people need most — stability and long-term connections with at least three people who are irrationally crazy about them," Carron said. Provide kids with that, she added, and it will make "all the difference between thriving and not."
Fostering Hope, based in Colorado Springs, recruits older volunteers from faith communities to serve as extended family to foster families. Volunteers provide the unconditional love, along with help meeting practical needs, like trips to the library at age six, learning to drive at 16 and finding affordable housing at 18.
Older adults in the program stay with kids from infancy into young adulthood, adapting to their changing needs. While only 20 percent of foster youth graduate from high school nationally, almost all of those served by Fostering Hope do. And these high-needs youth are three times more likely to be adopted than other teens in foster care.
Nuns & Nones connects Sisters (nuns) and millennials (who sometimes check "none" on the Census form's religion box). With so few young women becoming nuns, Sisters are seeking new ways to share their wisdom, sacred spaces and commitment to social justice. At the same time, young activists, faced with seemingly insurmountable challenges like climate change and economic inequality, seek older mentors to help them avoid burning out.
"I think we're pioneering something here that the world desperately needs," says Milicent Johnson, a millennial.  "Two groups that you would think are totally opposite — nuns and millennials — coming together and having the most beautiful, candid, soul-bearing, life-altering conversations. I think we can help inspire other communities around us to try to begin to talk to each other again."
Through local gatherings, shared justice work, spiritual practice and co-living residencies, Nuns & Nones is working to reimagine community life and social justice work.
Read to Me International's (RTMI) Haku Mo'olelo program engages older volunteers to help incarcerated women write, illustrate and publish stories for their children. The books are then sent home along with audio recordings to help the children remember, and stay in touch with, their absent mothers.
The sudden separation caused by parental incarceration is deeply traumatic for children and the experience is especially devastating for children of incarcerated mothers. That's why this program builds parenting skills, connectedness with children and literacy skills in women and their children —and may even reduce rates of recidivism and help with post-incarceration reunification.
Partnering with the State of Hawaii Department of Public Safety, which has oversight of all eight of Hawaii's correctional facilities, RTMI could be replicated in prisons across Hawaii and across the nation.
Seeing-i2i.com, an unconventional program from Gainesville, Va., hopes to engage low-income teens as tutors for older adults who want to learn nonviolent, sports-focused video games, or Esports, like NBA2k. The goal is to help the youth gain college application and job experience, while also developing intergenerational friendships that benefit both parties.
Before you roll your eyes, consider these stats from Seeing-i2i:
In the first half of 2018, 600 companies in 28 states created over 2,500 Esports jobs
Over 40 major colleges already offer Esports scholarships
Across North America, companies are turning malls, movie theaters, storefronts and parking garages into neighborhood Esports arenas
Over 85 percent of underprivileged youth (with family earnings of less than $30,000 annually) have regular access to video games, and often lean on those games to pass time when extracurricular activities are not feasible
48 percent of adults over 50 play video games; 80 percent play weekly
If you're inspired, and want to know who will win the $50,000 grand prize, watch the Gen2Gen Encore Prize finalists pitch their ideas on Facebook Live, Wednesday, Nov. 14 at 9:30 a.m. PT/12:30 p.m. ET.