Getting to the Doctor Without a Car in Rural America
Older residents benefit from innovative transit programs
(Editor's note: This story is part of a special report for The John A. Hartford Foundation.)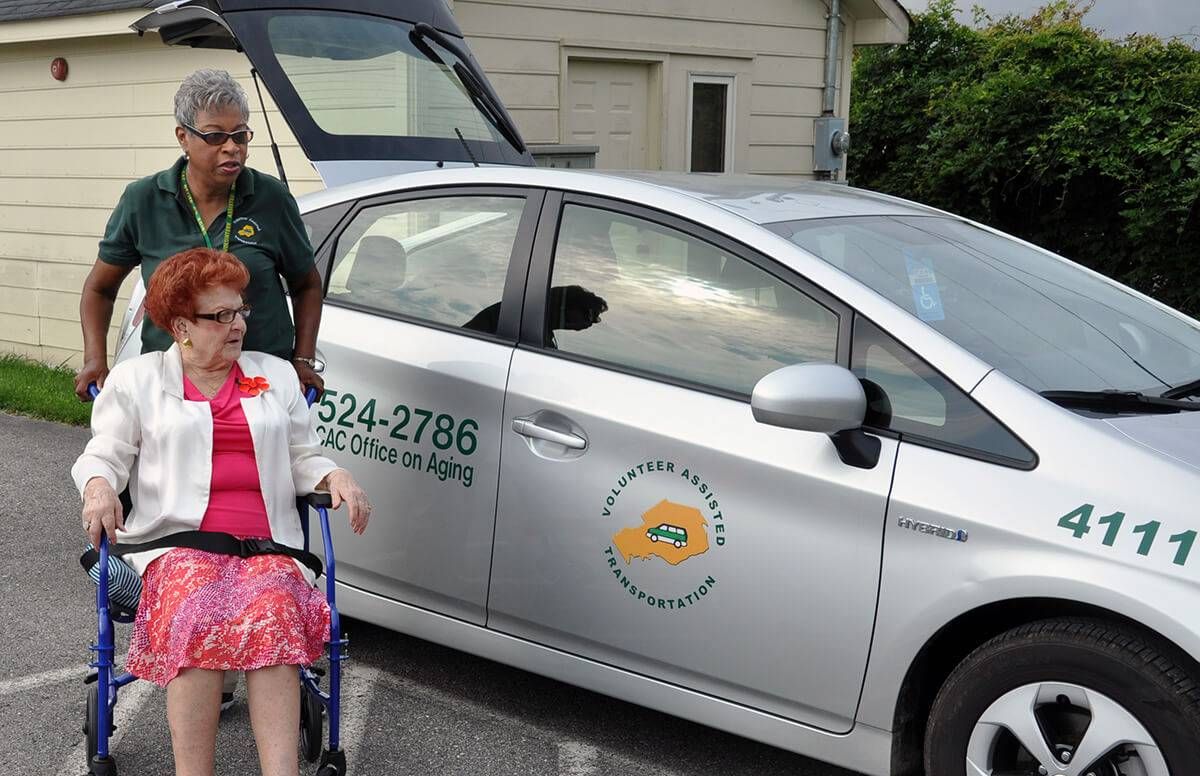 The scattered residents of rural southwest Virginia have few options when it comes to getting to their health care providers if they don't own a car. There are no fixed bus lines and virtually no taxi service.
"We are about as rural as you can get," with mountainous terrain and long distances to some services, said Mitch Elliott, transit director for Mountain Empire Older Citizens in Big Stone Gap, Va. It's 90 miles to the nearest Veterans Administration facility, for instance.
Especially vulnerable in areas like these are the older adults with chronic conditions, such as end-stage renal disease. Kidney dialysis patients need the treatment several times a week — and only certain places provide it.
"This is basically a matter of life and death," Elliott said.
His agency provides the only public transit service in the region. It's a weekday "demand response" system, where residents call for a ride, usually 24 hours in advance. And last year, the nonprofit received a $47,000 grant to recruit and train volunteer transportation aides for older adults and those with chronic conditions. The aides accompany individuals to their appointments and back home.
The result: in 2017, Mountain Empire Older Citizens provided about 3,600 accompanied trips for people needing kidney dialysis, Elliott said. It also served 809 people with medical rides for other chronic diseases. Riders 60 and older pay only 75 cents per one-way trip.
A Vital Service, Often Missing
Access to transportation for older adults in rural areas can make the difference between good care and deteriorating health. It is also key to one's basic quality of life. But in far too many places, people are left out in the cold.
Fortunately, organizations throughout the country are tackling the problem.
"While rural areas face numerous obstacles in providing transportation that meets the health needs of older adults, many innovative programs have been initiated that help address these challenges," said Carol Wright Kenderdine, co-director of the National Aging and Disability Transportation Center (NADTC), which is funded by the Federal Transit Administration, a division of the U.S. Department of Transportation.
The NADTC awarded six grants of up to $50,000 each last year to "increase accessible transportation options for older adults and people with disabilities" who aren't living in retirement homes. The Mountain Empire Older Citizens program was one of the recipients.
Wright Kenderdine previously worked as a transportation provider in rural North Dakota, where there was less than one person per square mile.
While it's difficult to generalize about rural areas, because there is so much variation among them, one of the common barriers is the advance reservation system for transit providers, she said.
"Many rural transit providers require a minimum of 24 hours in advance," she said. "It's very seldom in a rural area that you have spontaneous transportation. It's tough to schedule, and you have to have multiple buses available. In some small communities, they only have one or two buses running."
Another issue: a fear among some older adults of using transit.
"We have to remember that many of the older adults may have never ridden a bus in their lives," Wright Kenderdine said.
'Travel Training' Programs
That's where programs like Travel Information Volunteers (TIP) come in. Through TIP, a project of Valley Regional Transit in Meridian, Idaho, community members don purple vests and look out for fellow bus passengers who may need help understanding how to navigate the system.
The volunteers ride the bus for free and may serve their shifts during their regular trips to work or school.
Other programs around the country take advantage of local wellness fairs or county fairs for travel training events. Potential transit riders can get on a (non-moving) bus, see how a wheelchair lift works or learn how to pay a fare.
Volunteer Drivers for Doctors' Appointments
In Knox County, Tenn., older adults can arrange for $3 rides to medical appointments by volunteer drivers. The drivers use Toyota Prius sedans and handicapped-accessible vans owned by the Knoxville/Knox County Community Action Committee and funded by the federal government. (The agency also provides the gas.)
It makes a huge difference, especially for the medically fragile clients, said Warren Secrest, program manager of the Volunteer Assisted Transportation program.
"The majority of our riders are very, very frail," he said. Some have serious illnesses, some use wheelchairs, some are blind or have impaired vision. The drivers take only one rider at a time and stay with that person until their appointment is over.
The personal attention from a caring driver assures the riders' safety and gives those who are hesitant to use public transit another option, Secrest said.
The Volunteer Assisted Transportation program was started with an NADTC grant eight years ago, Secrest said.
There are currently about 40 to 50 drivers. "We could always use more," Secrest said. "It's tough to get them."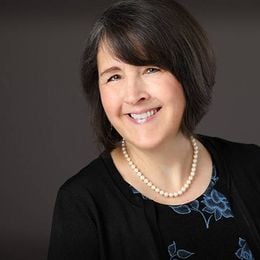 Emily Gurnon
is the former Senior Content Editor covering health and caregiving for Next Avenue. Her stories include a series of articles on guardianship abuse that was funded by the Journalists in Aging Fellows Program. She previously spent 20 years as an award-winning newspaper reporter in the San Francisco Bay Area and St. Paul. Reach her through her website.
Read More

By

The John A. Hartford Foundation
The John A. Hartford Foundation is a private, nonpartisan, national philanthropy dedicated to improving the care of older adults. The leader in the field of aging and health, the Foundation has three priority areas: creating age-friendly health systems, supporting family caregivers, and improving serious illness and end-of-life care.