Get Your Victorian On! Visiting Cape May
If you love all things Victorian or just a relaxing beach town, Cape May is for you
I'll never forget the first time I heard about Cape May, New Jersey.
It was more than a couple of decades ago, and I was in a local writers' group, which met at different members' homes. One night, when I was getting ready to leave, I happened to look on the refrigerator of the writer who was hosting.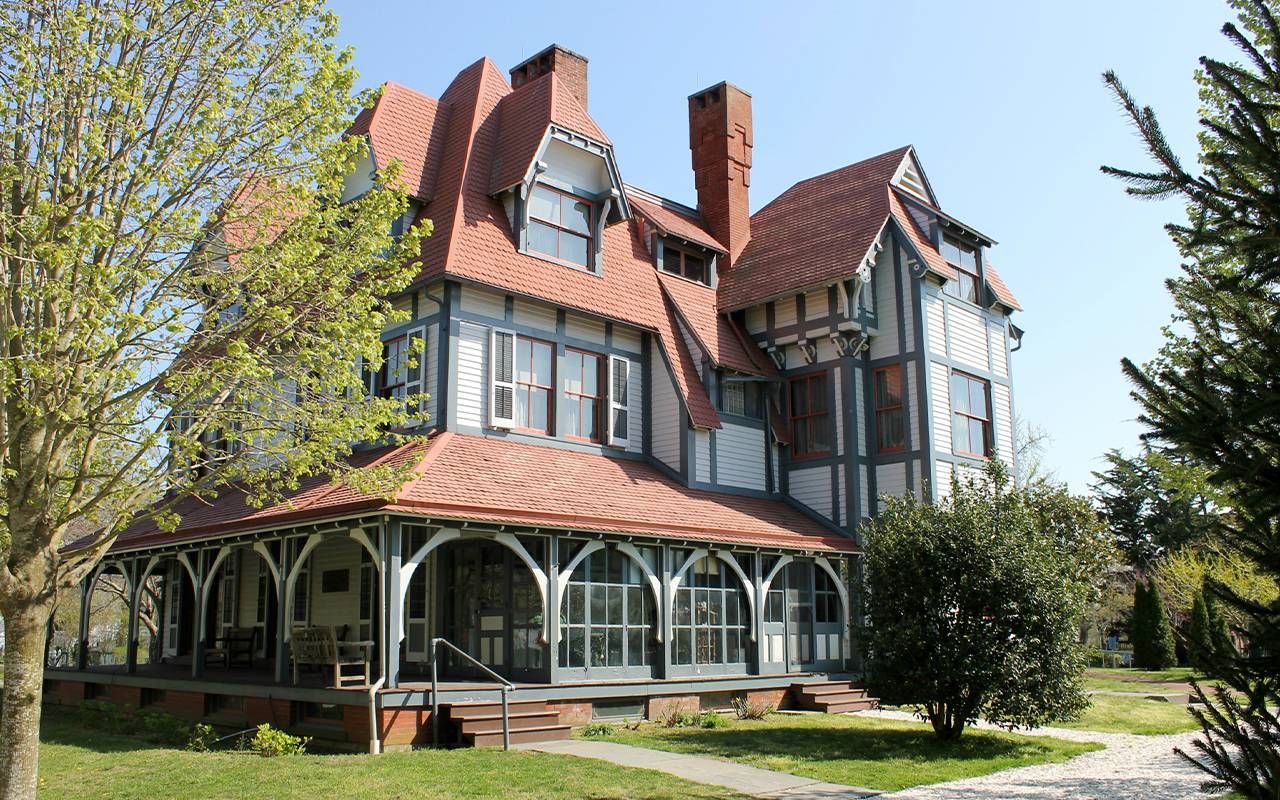 I loved what I saw: tons of magnets of everything Victorian — from houses to lamps to fancy shoes.
"Wow! I love Victorian homes, too," I said to her.
"So, you must have been to Cape May," she replied.
Cape May? I hadn't even heard of it.
The writer then proceeded to tell me all about the many Victorian homes, the beautiful beaches, the tours, the shops …
I had to go.
Our First Visit to Cape May
My husband and I were going to be celebrating our fifth wedding anniversary that June. We decided that Cape May would be our special destination. Another writer in our group had just stayed at a great B&B. We took his advice and made our reservations.
The Twin Gables would be the only B&B we would ever stay in while visiting Cape May. (The B&B was sold during COVID and now is rented out as an entire home.)
When we arrived that first time 23 years ago, we initially got lost, ended up at the Wildwood Boardwalk, and had to stop once we turned around because a local fraternal organization was having a parade. (Remember the days before GPS? Yeah. Good times.)
Once we arrived at Cape May proper, we decided to drive around the town before settling into our B&B. I couldn't believe what I saw.
Victorian houses — hundreds of them. All with more foo-foo, rickrack, and gingerbread than I had ever seen in my life! The colors were gorgeous and ranged from earthtones — which Victorians used on homes back in the day — to bright purples, pinks, blues, green and more. Some were more fancy, some less. But that first day, I think I loved them all.
Cape May became my happy place.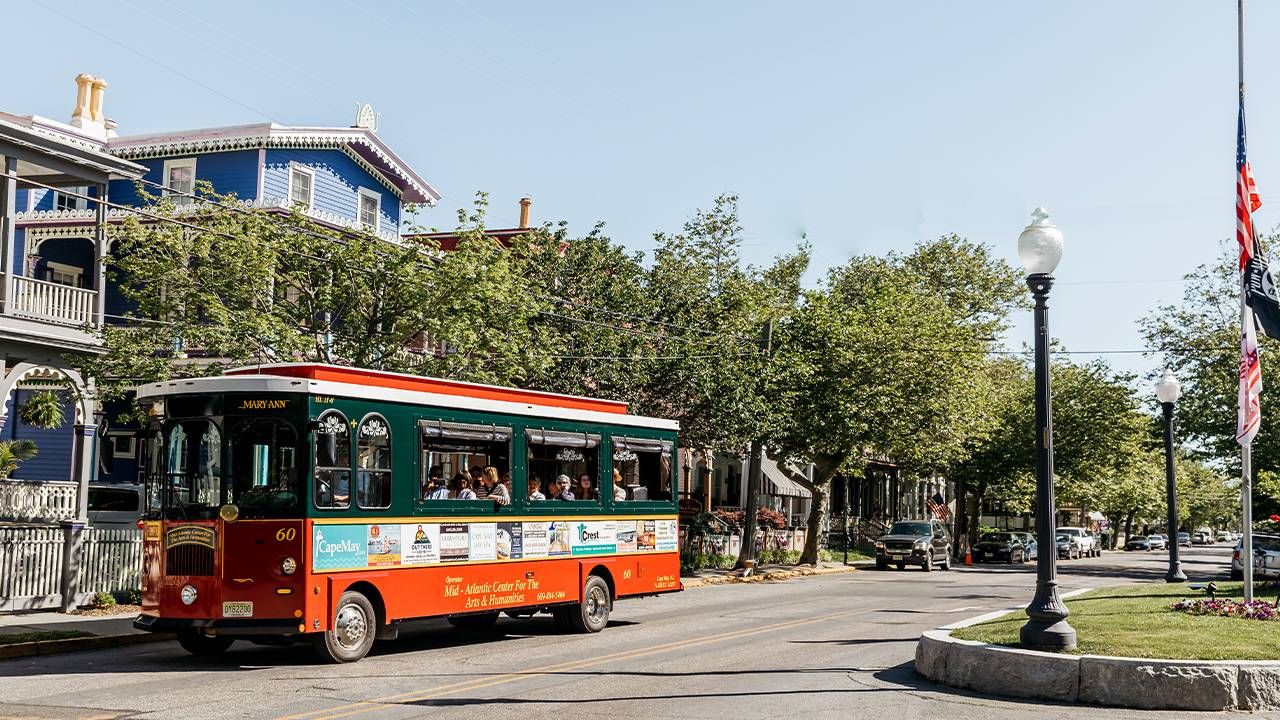 The History of Cape May
Cape May's history dates back to 1609 when it was first sighted by Sir Henry Hudson. In 1621, Cornelius Jacobsen Mey explored the area, which was originally inhabited by the Kechemeche Indians of the Lenni-Lenape tribe, who were known to hunt there — and had likely been living there for centuries.
Victorian houses — hundreds of them. All with more foo-foo, rickrack, and gingerbread than I had ever seen in my life!
Mey then did what most explorers did back then: he named the place after himself. Though somehow over the years, the spelling changed to Cape May (which is the Dutch spelling) instead of Mey.
By the 19th century, Cape May had become a seaside town as well as a big draw for tourists from Maryland, Philadelphia, New York and Washington, D.C. Homes, boarding houses and hotels were constructed. The area became known as the Queen of the Seaside Resorts.
But it was not without its problems. In November of 1878, a fire broke out, and in less than 12 hours, it had burned more than 40 acres — including hotels, houses, and other buildings.
Undeterred, Cape May rebuilt.
Over the years, there were hurricanes that caused destruction. In "Great Storms of the Jersey Shore," authors Larry Savadove and Margaret Thomas Buchholz document many hurricanes that hit the area, including a devastating one in 1962.
During that hurricane, out of the county's sixteen municipalities, fourteen of them flooded. Again, houses, hotels and other buildings were destroyed. And once again, the people rebuilt.
Cape May of Today
During my most recent visit to Cape May, which was my first since COVID, my husband and I decided to take the combination trolley tour and tour of the Emlen Physick Estate to see if anything was new.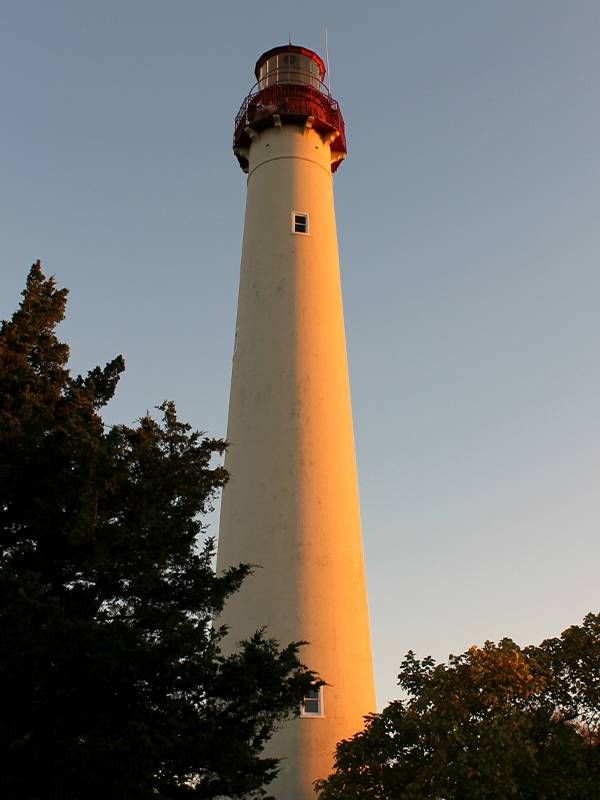 Given by docents from Cape May MAC, the trolley tours provide a relaxing ride. There are many different kinds of tours including Victorian Homes, Ghost Stories and other topics related to Victorian times and Cape May.
The tour guides give you really cool information as you ride. Throughout the tours, the trolley driver will occasionally stop, or slow down, so that tourists can get a good look at the houses, buildings or areas, while the guides give interesting historical information about each.
If you're planning a visit, make sure to take in this tour: The Emlen Physick Estate is named after its first owner Dr. Emlen Physick, who had the mansion and carriage house built in 1876 by renowned architect Frank Furness. When Physick died in 1916, the house went through many owners, and fell into disrepair. In the 1970s, a developer was set to buy the house and land — then called the Haunted House of Cape May because it was falling apart — and build a number of homes.
But a group of Cape May residents vowed to stop it. They had it declared a historical site and formed Cape May MAC in the process.
To see the beautiful mansion now, it's hard to believe it was once an eyesore. Cape May MAC restored it to its former glory.
Today, Cape May MAC also runs the Cape May Lighthouse as well as the World War II Lookout Tower, both near Sunset Beach. The organization offers walking and golf cart tours, boat and nature tours, and, depending on the time of year, a Gardens of Cape May tour.
Sunsets on the Beach
While Cape May is mostly a walking town, be sure to get in your car and take a ride to Sunset Beach. There's so much to see on Sunset Beach. In the water lies the remains of the SS Atlantus Concrete Ship. Yes, there were actually a dozen concrete ships built in WWI. The wreck of this one was decommissioned in 1926. While the new owner was moving it, the ship ran aground and got stuck. It's been there ever since. And in the last 23 years, I've seen more and more of it disappear into the surrounding waters.
Be sure to get in your car and take a ride to Sunset Beach.
Between Memorial Day and Labor Day, every night there is an evening flag ceremony. Flags from the caskets of deceased military are given by family members to be flown during the day. Each day at sunset, the flag is lowered as part of a ceremony. It's so moving. Get there early if you can.
Before the sunset, take some time and search for "Cape May Diamonds." These little stones are pieces of quartz but when polished up, they look like diamonds.
There are so many other things to see and do in Cape May: the Cape May Zoo, the Colonial House Museum, dolphin tours, birdwatching tours, butterfly tours, antique stores, water sports, the Nature Center of Cape May, the Harriet Tubman Museum, or even just lying on the beach and reading a book.
No matter what you decide to do on your trip to Cape May, be sure to take time to stop and look at the Painted Ladies. Like I was 23 years ago when I gazed at my first Victorian homes, I'm positive that you'll be astounded.