What to Know About Getting Braces After 50
A growing number are doing it — and not just for cosmetic reasons
I have always had a Lauren Hutton-esque space between my teeth, but I never felt compelled to address it. When my son's orthodontist pointed out that braces could "fix" my gap,  I was skeptical. After all, who gets braces after 50?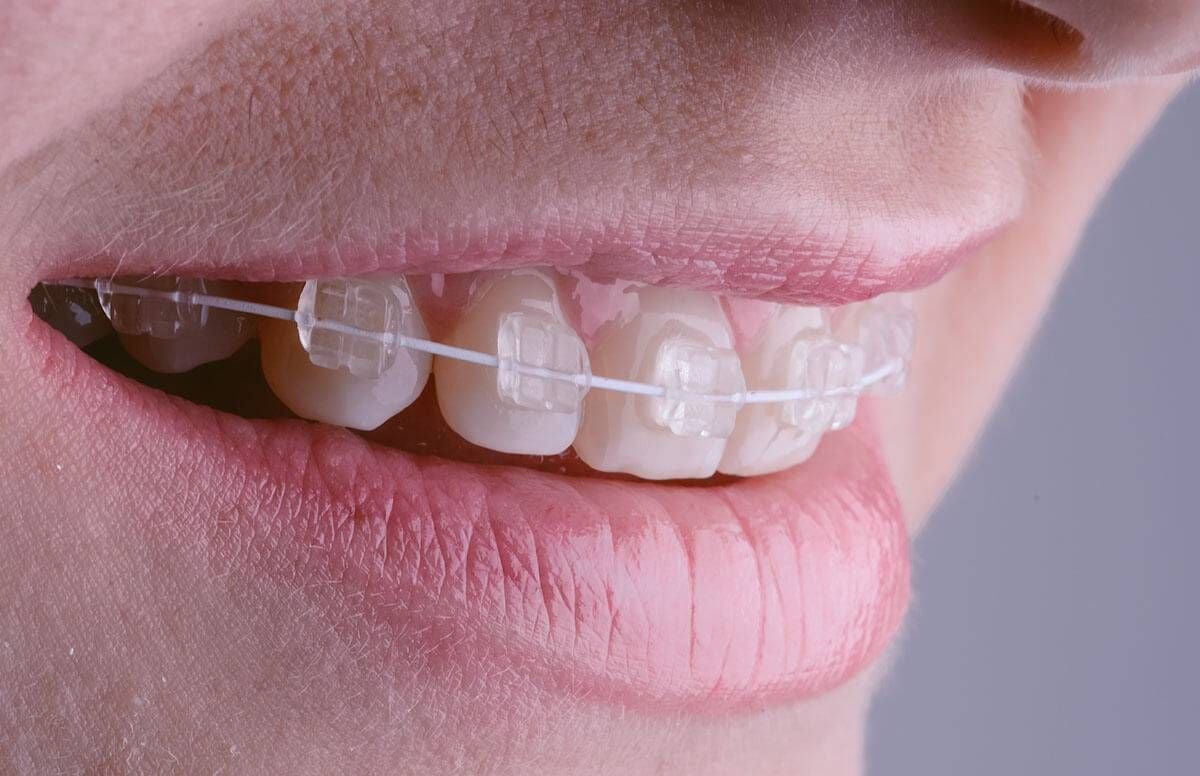 Well, in the past two months, I've run into three friends in their 50s — all of whom sported tin grins. Turns out older adult orthodontics is a thing. (According to a 2013 American Dental Association survey of dental fees, adult braces typically cost $4,800 to $7,135.)
The number of adults undergoing orthodontic treatment has risen by 40 percent in the past decade, according to the American Association of Orthodontists (AAO). In a 2014 study, the most recent figures available, the AAO reported that more than 1.4 million patients were adults. That number was up 16 percent since 2012.
Celebrity culture has perhaps boosted the cool factor, with actors including Faye Dunaway and Danny Glover getting braces at 61.
Dr. Norman Nagel, an orthodontist who has practiced in Simi Valley and Thousand Oaks, Calif., for 43 years, sees plenty of older adults. "Adult patients now consume between 45 to 55 percent of our practice, with many over 50, and a growing number over 70. My oldest patient was 92," says Nagel. "At this point in life, people see things changing in their mouth structure and in their smile, and decide to do something about it."
Braces After 50: Not Just Cosmetic
As we age, teeth move and change, suffering wear and tear from biting and chewing. Gradual bone loss in the jaw can push teeth inwards, crowding them and sometimes affecting the way we speak. Crooked teeth and poorly aligned bites aren't just cosmetic concerns. They're associated with increased gum and bone loss, tooth decay, erosion of tooth enamel, headaches and jaw joint pain.
While older patients often embark on orthodontic treatments to revamp their pearly whites, many end up in the orthodontist's chair after learning that improving their smile can also improve their health, says Dr. Nahid Maleki. While her Washington, D.C., practice has always been about 30 percent adults, Maleki says lately she has been seeing a steady increase of patients in their 50s, 60s and 70s wanting to correct orthodontic problems that cause them discomfort.
"About half my adult patients are unhappy with the way their teeth look and the other half are referred by their dentist," says Maleki. "These may be people who have perfectly straight teeth — no crowding, no gaps — but they have a malocclusion: a bad bite with teeth that don't match with each other."
The Pain of a Bad Bite
Correcting a misaligned bite can compel adults to seek orthodontic treatment, according to a 2011 study. Patients with deep bites — where the top teeth completely cover the lower teeth when the jaw is closed — almost always have problems with the temporomandibular joints (TMJ) connecting the jawbone to the skull, because the lopsided bite pushes the lower jaw back, says Maleki.
"A traumatic bite damages your teeth and surrounding jawbone; whenever you chew, that pressure is augmented," she says. "So an adult patient who's been living with that bite for 50 to 60 years has also lived with that trauma, which often results in muscle pain and headaches. As soon as we correct that deep bite with braces, the TMJ problems disappear."
The Link Between the Mouth and Overall Health
Orthodontics also enhances the function and health of the mouth, which has effects on the whole body, adds Nagel.
"The oral cavity is really a window to one's overall health," he says. "We know from recent studies that if there's inflammation around the gum tissue or in the oral cavity, that inflammation can increase the potential for cardiovascular disease."
Crowded and crooked teeth are harder to clean, causing more dental plaque to form. This can increase the inflammation throughout the mouth and beyond.
"Any time we can reduce inflammation and the bacterial count in the mouth by having a healthier positioned tooth or jaw structure, that's beneficial," says Nagel.
When Your Teeth Just Don't Feel Right
In 2015, 20 years after bringing her son to Maleki for braces, Constance Rea returned for her own consultation. She was 62.
Rea had noticed the insides of her front teeth felt different. Her dentist didn't seem too concerned, but Rea wanted to dig deeper. As a teenager, she'd had two teeth extracted and braces on her lower teeth due to a crowding problem.
"Nothing bothered me for the next 50 years, but now my bite was uneven; the top teeth hit in a different way than the lower teeth, and I'd also started having an ache in one of my upper front teeth," says Rea.
Maleki explained that Rea's lopsided bite was wearing her teeth with great force, causing the front teeth to erode. The pain indicated the nerve was dying.
"Dr. Maleki said the nerve damage would eventually cause me to lose my tooth, and I was more horrified with the idea of having a false tooth than with getting braces," says Rea.
She decided she was ready to put her money where her mouth was.
Beyond 'Metal Mouth'
Today's braces, which move your teeth or jaw gently into position over time, are lighter, cheaper and more discreet than decades ago. Choices include:
Stainless steel braces  This classic variety is glued to the front of teeth and connected by wires. They are still the standard, because they're effective and affordable.
Ceramic braces  These are also worn on the front of the teeth, but are translucent, so they blend in with your teeth. However, they're not recommended for lower teeth, as they can wear away the enamel behind upper teeth.
Lingual braces  This type is mounted on the insides of your teeth, making them nearly invisible.
Clear aligners. Sold as Invisalign, ClearCorrect and other brands, these are especially popular with adults wanting to skip wires and brackets altogether. These removable, customized, clear acrylic trays slip over your teeth. They're worn 20 to 22 hours per day and removed for eating and brushing. Aligners are changed every two weeks and work for patients with less severe issues, explains Nagel.
"Clear aligners are really meant to shift teeth around. If you need to close a big gap between teeth, metal braces are the better choice," he says.
Rea opted for ceramic braces on her upper teeth, which were put on in February 2016, and metal ones on the bottom teeth, which were applied three months later.
"My nerve pain was resolved immediately as soon as the braces went on," she says.
Adults usually wear braces for between 18 to 26 months, says Nagel, with appliances adjusted every four to six weeks. Afterwards, you'll also need to wear a retainer indefinitely to keep everything in line.
Treatment for All Ages
As long as your gums and jawbone structure are in good shape, it's never too late to get braces, says Maleki.
And for many people, orthodontic treatment can dramatically improve daily life, adds Nagel. "I had a husband and wife come in; he was in his early 80s and she was in her late 70s. His lower front teeth were not only crooked and jagged because of clenching, grinding and wearing over time, but he kept biting his lip and had constant sores," recalls Nagel, who used clear aligners to reshape the man's lower mouth. "He started to chew better, wasn't getting sores anymore, and his wife was so happy he'd stopped complaining that she decided to correct her own bite," he says.
"It's exciting to see patients' big smiles at the end of treatment," Nagel says.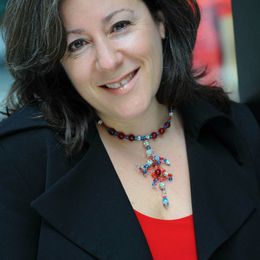 Wendy Helfenbaum
is a Montreal-based journalist and TV producer who writes about careers, travel, wellness, home and garden, and parenting. Her work has appeared in Woman's Day, Costco Connection, Canadian Living, Parenting.com and many more.
Read More