How to Give Yourself a Midlife Insurance Audit
The coverage you still have may not be the coverage you need
Owning the right insurance for the right price is a crucial element to your financial well-being. This is especially true in your 50s or 60s when you may no longer need some types of coverage you've had, could be overpaying for others or might be inadvertently underinsured against some potential calamities.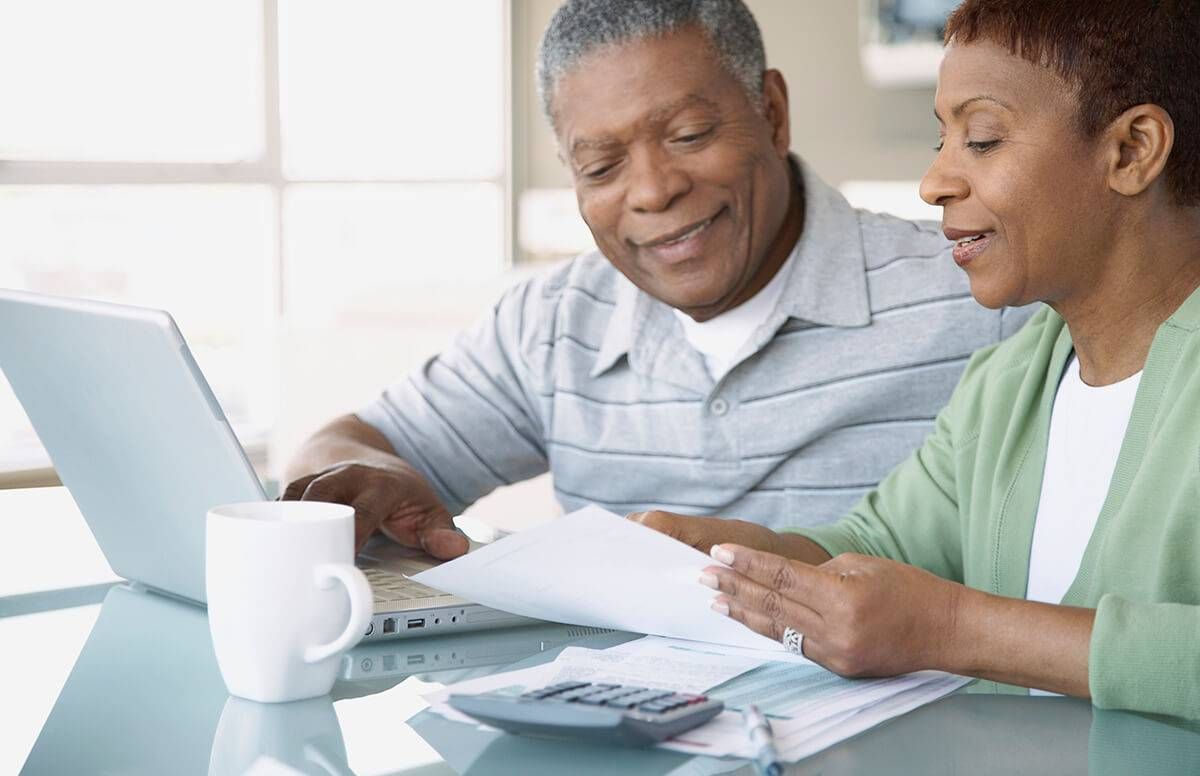 This is a time when it's important to "consider ways to reduce risk and preserve wealth," says Chubb Insurance vice president Christie Alderman. "Insurance is a critical aspect of that calculation."
Here's how to give yourself a midlife insurance audit:
Health Insurance
Having the right workplace or individual health insurance with a network that includes your preferred doctors may be the biggest insurance challenge you face in your 50s and early 60s, before Medicare kicks in at 65. The right coverage is crucial, since three of every four people 65+ have chronic health conditions, according to the Centers for Disease Control and Prevention.
If the plan you choose (or are required to take at work) will mean you'll have significant out-of-pocket costs, "shop for services like an MRI through the Healthcare Bluebook to find the lowest costs," says Jeff Smedsrud of HealthValues. Also, he suggests, "utilize telemedicine for a fraction of the cost associated with onsite visits."
Once you reach Medicare age, apply the same due diligence to comparing policies. "Do your homework when transitioning from workplace insurance to Medicare," says Robert Hartwig, professor of insurance at the University of South Carolina. "Understand uncovered costs like the prescription drug donut hole so there are no surprises." Check out Medicare.gov for more information.
Life Insurance
Americans can't do without health insurance as they age, but they can do without life insurance. That doesn't mean they should.
Your financial situation, not your age, should help you decide whether you still need life insurance, says C.W. Copeland, assistant professor of insurance at the American College of Financial Service. If you still have significant financial commitments and loved ones continue to depend on your income, consider keeping some life insurance coverage. Likewise, you might consider holding onto a policy or buying one as a legacy or to fund a spouse's or your own possible long-term care needs.
As for cost, "term insurance premiums become prohibitively expensive as we age, while whole life premiums remain fixed," says Mike Barry of the Insurance Information Institute.
You might also want to look into hybrid coverage — a life insurance policy that offers benefits while you're alive. "Some life insurance policies can supplement retirement income or pay long-term care costs," says Copeland. Caution, though: living benefits will reduce your death benefit.
Disability Insurance
If you and your loved ones depend on your income, you might need some disability income insurance. For the best deal, get it through work if you can. The average disability policy will pay about 60 percent of your income, up to a maximum payout of $5,000 a month. Short-term disability policies typically cover injuries for up to two years; long-term disability policies generally provide benefits up to age 65.
To keep costs down, consider extending the elimination period — how long you wait before benefits begin — to 60 or 90 days or more. You can also reduce premiums by shortening the benefit period.
Homeowners or Renters Insurance
Whether you own or rent your home (or multiple homes), you'll want insurance to protect you against a potential loss, such as a fire or a theft. If you own a home, you may need additional coverage to compensate for increased replacement costs since you bought it. And if you've renovated your home with aging-in-place features like a walk-in shower, be sure to tell your insurer so the full value of your residence is covered, says Alderman.
You may also want to buy flood insurance protection; your homeowner's policy probably doesn't include it. "Everyone is in a flood zone — it's just a matter of how graduated their risk is," says Aon National Flood Services CEO Keith Brown. "You can also experience water damage outside of flood plains due to breaks in dams, storm drainage backup and storm surge. Only 5 percent of homeowners carry flood insurance, while we estimate 20 to 25 percent need it."
The Federal Emergency Management Agency reports that during the past five years, the average flood insurance claim was more than $42,000. Private flood insurance supplements the government's maximum coverage of $350,000.
If your wealth might make you a lawsuit target, carry umbrella insurance, too. This coverage insures the excess beyond typical auto and home coverage limits of $250,000 to $350,000, as well as damages brought against you. "Umbrella coverage is probably the most important insurance you can have as you near retirement," says Alderman. "This is a time to preserve what you have built over the years."
A few ways to cut your homeowners or renters insurance costs and reduce risk: Maintain a home security system, keep your property clutter-free and ensure that your credit is pristine. Insurers believe people with good credit are good risks and charge them less than those with bad credit.
Auto Insurance
"Drivers in their 50s and 60s should benefit financially from years of safe driving and responsible management of their financial affairs," says Barry. (Insurers can use credit-based insurance scores in 47 states.) Shop around for safe-driving and low-mileage discounts that can save you 5 to 15 percent off your auto liability coverage.
If you're shopping for a car, you might want to look for safety features that are particularly helpful for older drivers. "Older individuals lose some visual acuity and reaction time skills, but technology like lane-departure warning signals and auto-braking systems can help," says Hartwig. "Auto insurance on vehicles with these features will reflect the actual cost of fewer accidents, but these vehicles are more expensive to repair."
And, Consumer Reports says, if your annual premiums for comprehensive (repairs for problems caused by anything other than an accident) and collision coverage are 10 percent or more than the book value of your car (its true worth), you might consider dropping that coverage. If you filed a claim for the car, the insurer wouldn't pay you more than the auto's cash value minus the deductible.