Golfing With Mom on Cape Breton, Nova Scotia
A son takes his mother on her ultimate golf vacation
1 of 11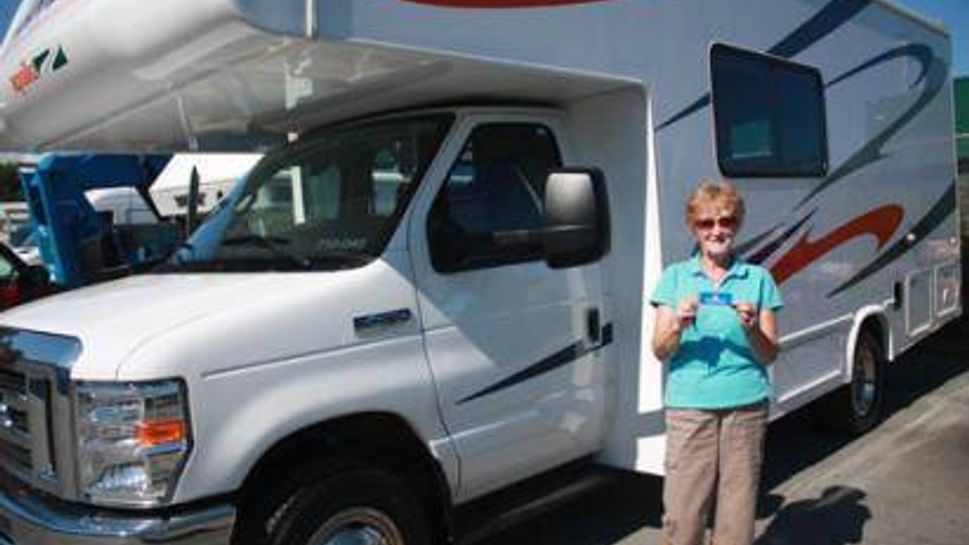 By Darcy Rhyno
Travel writer Darcy Rhyno (behind the camera) and his mother start their golf trip by picking up their rental RV at the CanaDream outlet in Halifax, Nova Scotia.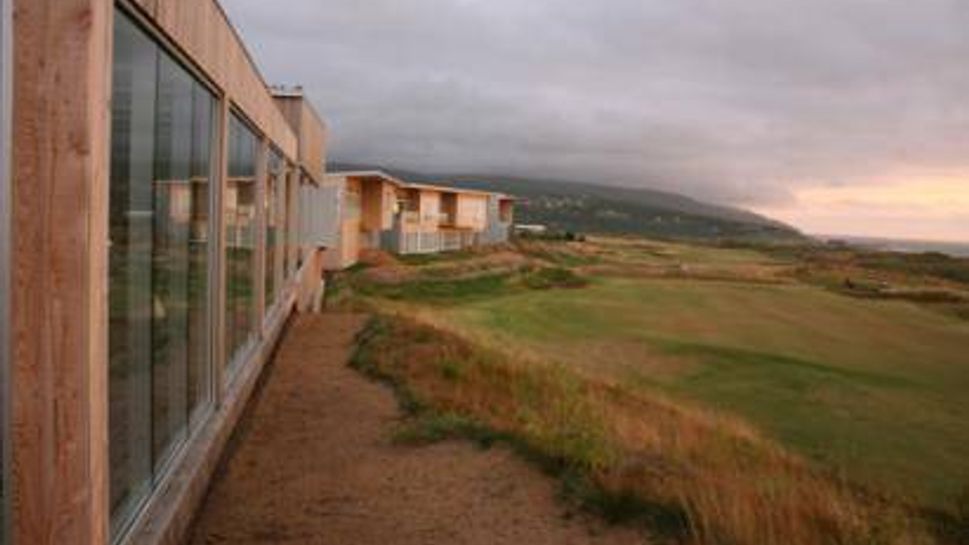 By Darcy Rhyno
The new restaurant and accommodations at Cabot Links overlook the 18th hole, the hills and the Northumberland Strait, which separates Cape Breton from Prince Edward Island.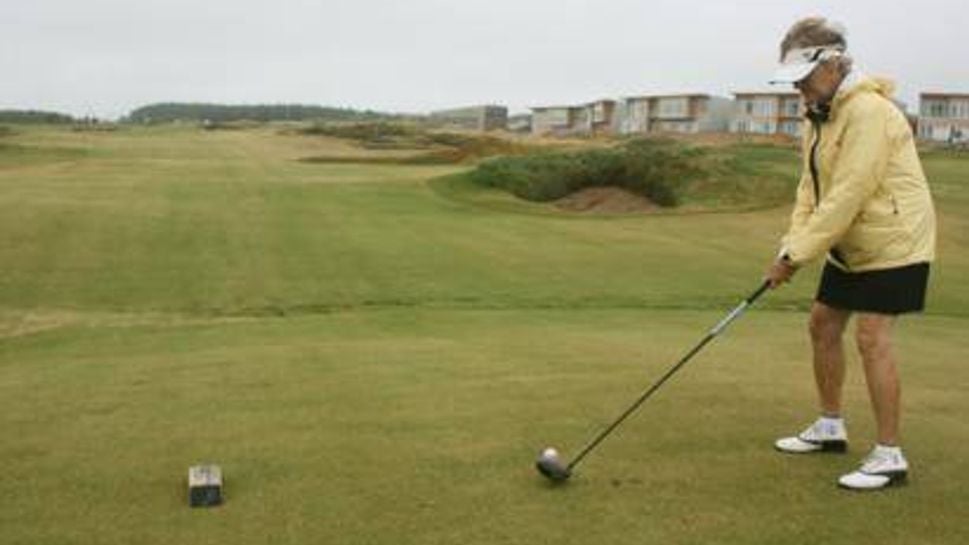 By Darcy Rhyno
Mom tees off at Cabot Links, Cape Breton's newest golf masterpiece. Only about 1 percent of courses worldwide are considered "true links courses," meaning they've been formed more by nature than by human design — and Cabot is one of them.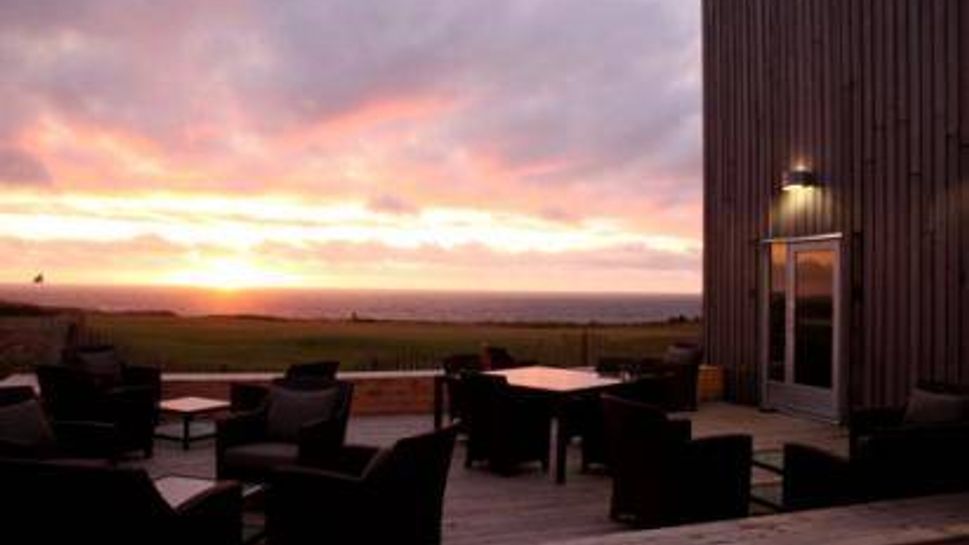 By Darcy Rhyno
Sunset at Cabot Links: The restaurant spills outside onto a green-level patio, where diners make eye-to-eye contact with golfers as they complete their game at the 18th hole.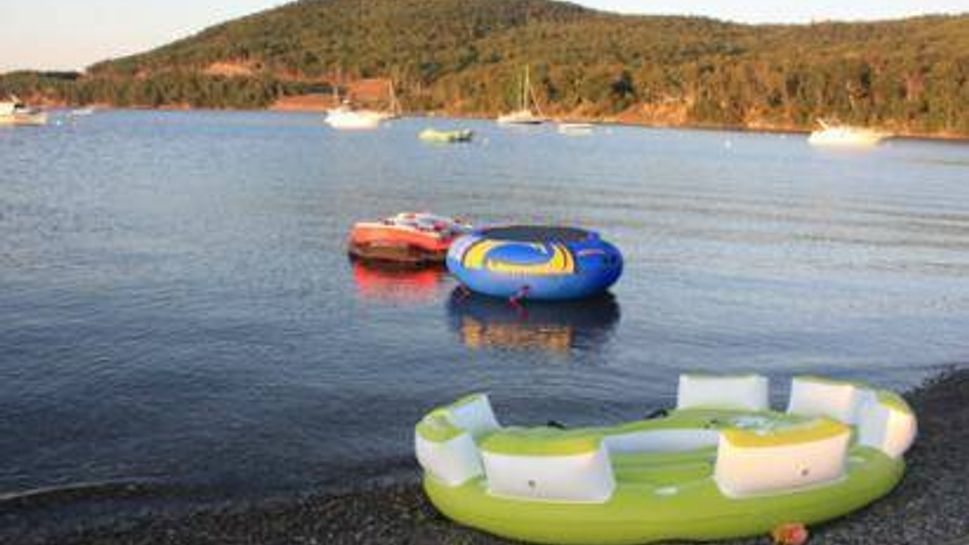 By Darcy Rhyno
Rhyno and his mother's first night in the RV: Children's rafts bob alongside million-dollar yachts in the twilight at Ben Eoin Campground, a short drive from the Lakes Golf Club overlooking the Bras d'Or Lakes, Cape Breton's inland sea.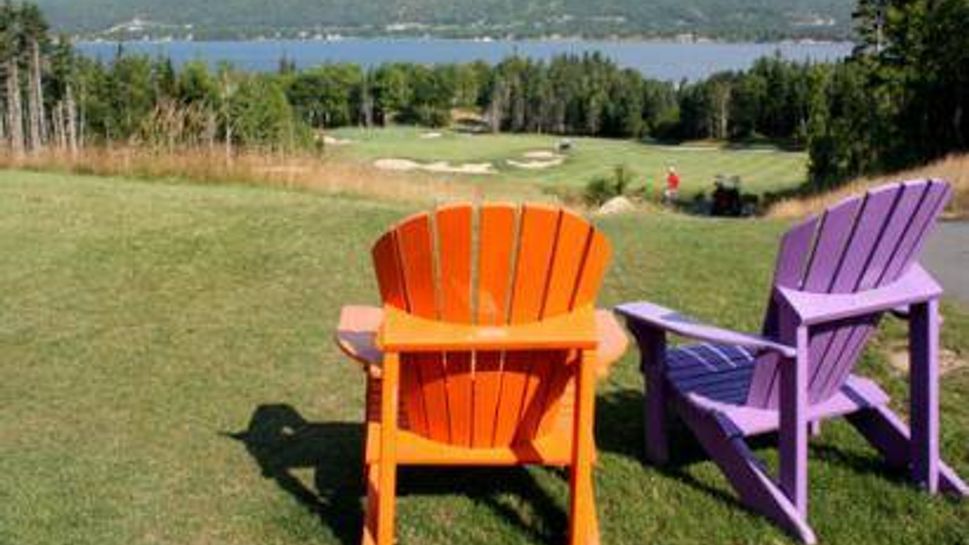 By Darcy Rhyno
The sixth hole at the Lakes Golf Club is perched high on the eastern slopes of Cape Breton Island. It offers a fine view of the Bras d'Or Lakes.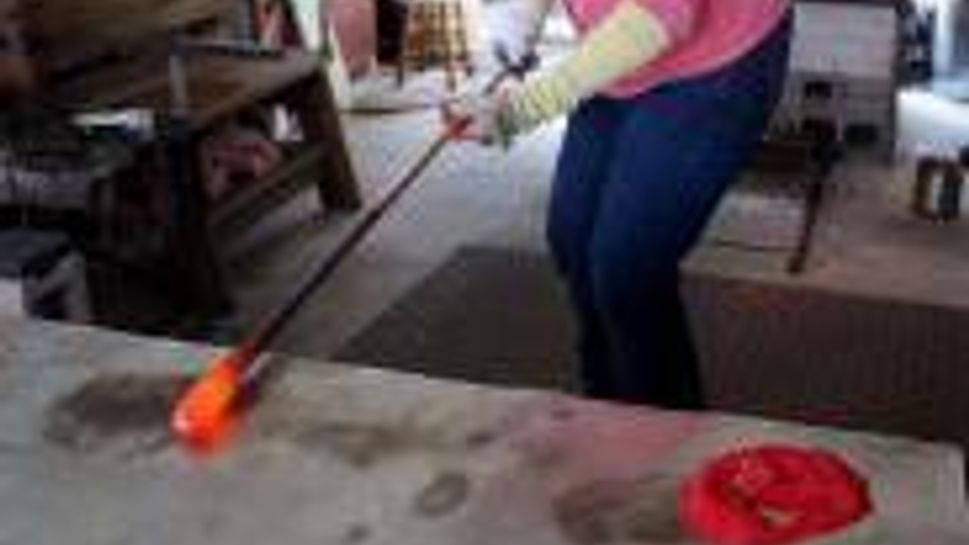 By Darcy Rhyno
At the Glass Artisans Studio and Gallery on the Cabot Trail in Cape Breton, students (like the one pictured here) can take courses in glassblowing, bead making and stained-glass making from owner Wendy Smith and other artists.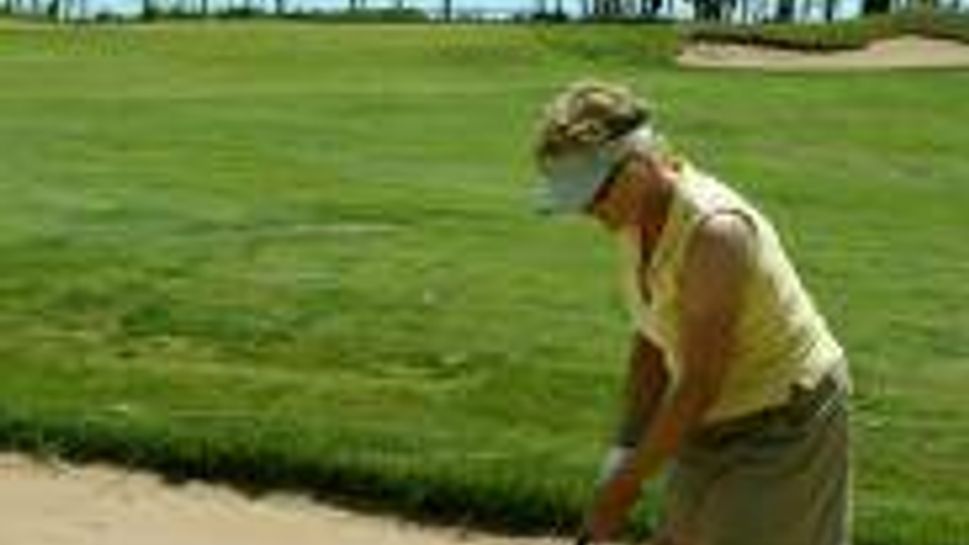 by Darcy Rhyno
Rhyno's mom's ball lies in a bunker just before the green on Hame Noo, the Gaelic nickname for the Home Hole, aka the 18th at Highlands Links Golf Course. The road lies just beyond the green, and the tarmac is in bounds.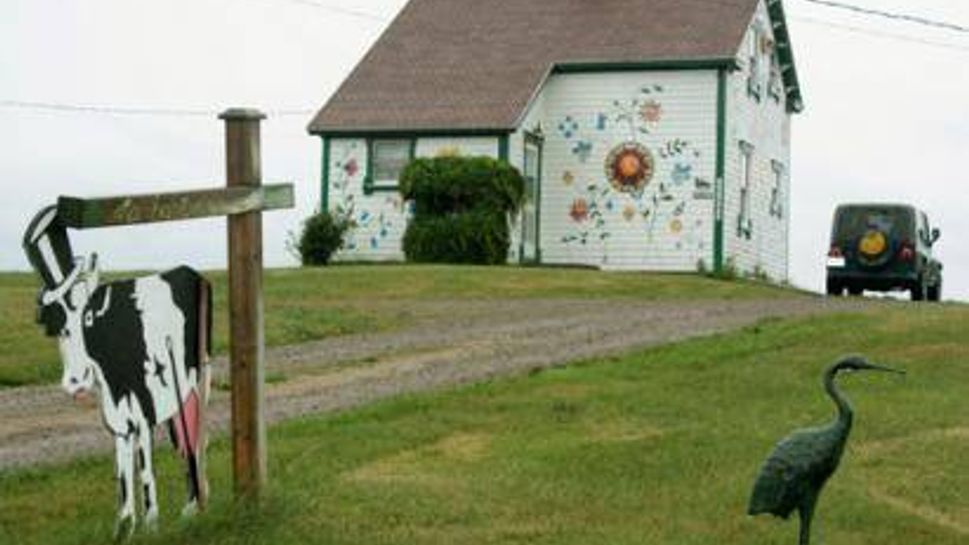 By Darcy Rhyno
The Acadian Community of Cheticamp is noted for its artisans. Everywhere you look, someone is displaying an artistic flair — even the owner of this typical Nova Scotian house on the road into town.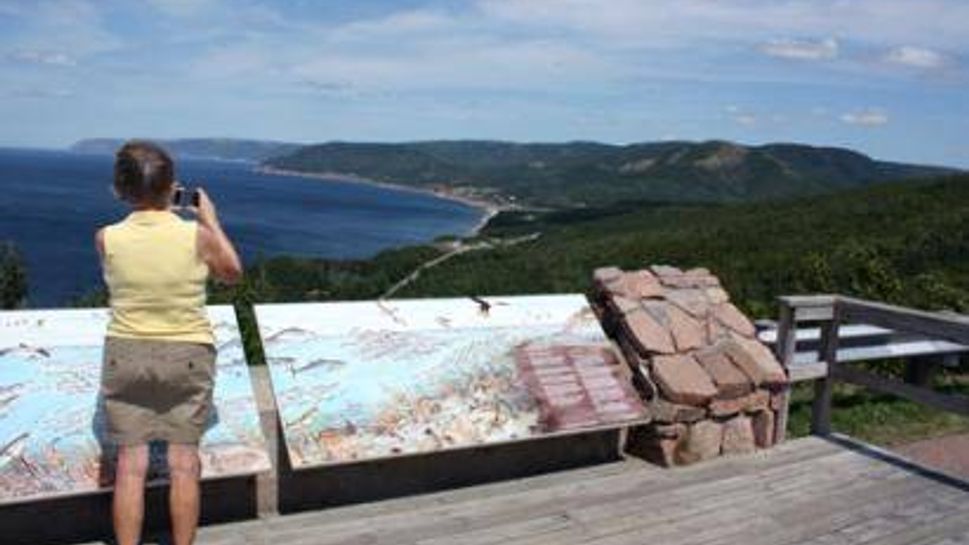 By Darcy Rhyno
The Cabot Trail lookout near Red River is just one of many places to pull over for a view of the scenery and a mini-lesson in natural and human history, which is also supplied by signs along the route.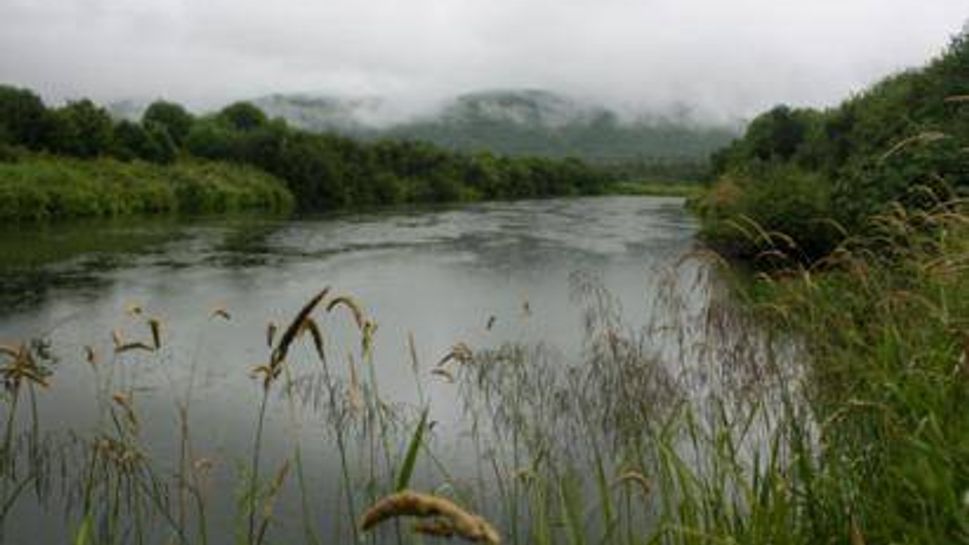 By Darcy Rhyno
Following the Cabot Trail into Inverness, where Cabot Links — the final course in the tour — awaits, the RV meanders alongside and then crosses the Margaree River.
Travel writer Darcy Rhyno recently was offered a golfing press tour around Cape Breton Island — sometimes called Nova Scotia's "masterpiece" —which routinely shows up on travel magazines' top-whatever lists of island destinations.
Although Rhyno isn't much of a golfer, his 72-year-old mother is: She plays all summer in Nova Scotia and then moves her game to Florida in winter. Knowing this trip would be her dream vacation, he took her along. 
In Rhyno's Next Avenue story, Golfing With Mom: Lessons Above and Beyond Par, he writes about the adventure, and how he learned a lot more than how to correct his wicked slice. This slideshow is like a family album of their road trip.