As America's Incarcerated Age, the Need for Hospice Rises
Advocates create innovative programs to help inmates at the end of life
(Editor's note: This story is part of a special report for The John A. Hartford Foundation.)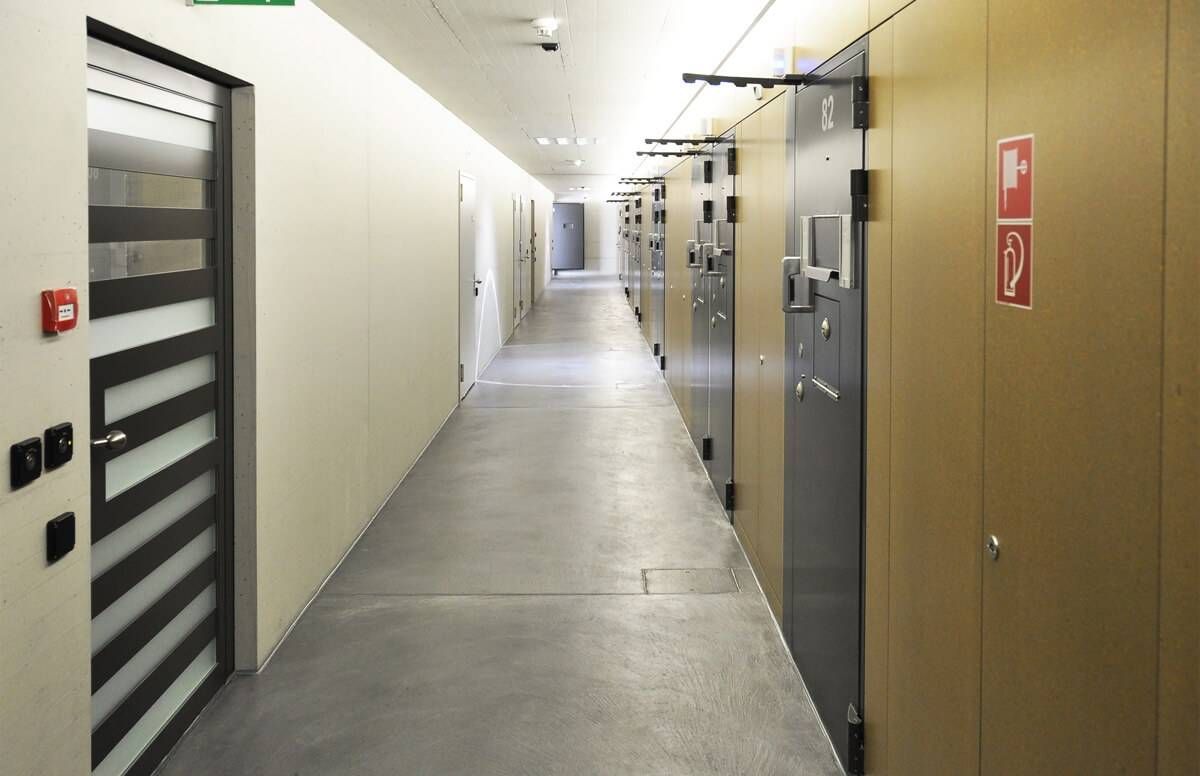 At the Louisiana State Penitentiary prison known as Angola, over 80 percent of the 6,500 inmates are serving life sentences and can expect to die behind bars. Of those who eventually receive terminal medical diagnoses, many voluntarily choose to enter Angola's innovative hospice program in lieu of pursuing medical care.
Hospice care programs like the one at Angola have opened across the country in prison facilities desperate for ways to meet the needs of their increasingly aging incarcerated populations. As this demographic trend continues, some proponents of humane end-of-life care in prisons are advocating for even more wardens to implement hospice programs, while others work to increase the number of "compassionate releases" granted to inmates.
America's Incarcerated Are Aging
Tough-on-crime policies and mandatory minimum sentencing from the 1970s and '80s ensured a long-lasting public safety strategy that filled jails and prisons to their full capacities. While a recent study by The Pew Research Center showed that states have, in response, taken steps over the last decade to decrease the overall prison population, one demographic has not followed suit. Now more than ever, offenders in American jails and prisons are 55 and older.
Between 1999 and 2016, the number of inmates age 55 and older has gone up by 280 percent, even as the number of younger convicted felons has fallen. By 2030, it's expected that one in three inmates will be over 55.
Inevitably, this trend in American prisons is having a deep impact on facilities' budgets, largely due to surplus spending on medical care. In 2016 alone, state expenditures on corrections totaled $57 billion, according to The Sentencing Project.
"Everyone knows in our department that our offenders are getting sicker," says Joan Wolff, the health services administrator at Oak Park Heights Correctional in Oak Park Heights, Minn. "They're getting older and their sentences are getting longer."
In many situations, inmates with cancer, AIDS and liver disease eventually need help putting clothes on, walking and pushing their wheelchairs. Some inmates with dementia struggle to remember where they are or which crimes they committed.
Hospice Programs Within Correctional Institutions
Minnesota launched its hospice program for inmates in 2006. The state's department of corrections defers to hospice specialists at a third-party organization, HealthEast Hospice. Once approved, social workers counsel the inmate patient through pain, comfort management, nutrition and social needs.
"One of the things that's really important to us in terms of hospice is ensuring that we are allowing the patient to die with dignity," Wolff says.
In Minnesota and at Angola, families are allowed to visit their loved ones, in an attempt to replicate hospice practices as they would occur in the community.
At Angola, hospice patients are cared for in studio apartment-type rooms, with air conditioning and a television. "It gives the families and the inmate some privacy," says Jamey Boudreaux, a social worker for the Louisiana-Mississippi Hospice and Palliative Care Organization (LMHPCO). "They have a bathroom in each one of those," Boudreaux says. "They've painted walls, and they put curtains on to try and take a little bit of the jail aspect away."
According to Boudreaux, these rooms once were once solitary confinement units that defined the inhumanity of how inmates died at Angola for more than 100 years.
"When an inmate came close to death [at Angola] they simply put them on a stretcher in a room so that they wouldn't disturb anybody else," Boudreaux says. "When they stopped moaning, they literally tied up the sheet [the person] was laying on, dug a hole, dumped their bodies and then covered them up."
That is, until Boudreaux and the LMHCPO crafted a hospice program involving other inmates volunteering to care for their peers.
Inmate volunteers at Angola sign up for 40 hours of training before they can become a part of a patient's four-person rotation and perform hospice duties. That training includes discussions on spirituality and religious respect toward the patient and a personal reflection on the volunteer's first encounter with death, which often involves the crime committed.
Boudreaux says the hospice program has fostered compassion at Angola and reduced violence: "I remember going into [the warden's] office and him throwing a piece of paper, saying: 'Look at this — I haven't had a fist fight in 90 days.' That's all because of what's going on at that hospice.'"
Today, there are about 80 hospice programs modeled from Angola's nationwide. States like California and Nevada have built on the inmate volunteer model for non-hospice related medical programs. And while states like Minnesota and others don't use inmate volunteers for their hospice offerings, some say they are on the path to doing so.
Nanette Larson, director of health services for the Minnesota Department of Corrections, regularly exchanges with a coalition of health authority representatives from all 50 states and the federal Bureau of Prisons. Larson says she is aware of the success of volunteer-led hospice programs in other facilities.
"Hopefully that's our next step," Larson says, though she recognizes the security challenges of conducting this work in a maximum-security setting.
Seeking Hospice Elsewhere: Compassionate Releases
While access to quality hospice options within correctional facilities continues to grow, some criminal justice advocates are campaigning for an increase in the number of granted compassionate releases.
"Very few people are getting out," says Mary Price, the general counsel for Families on Mandatory Minimums (FAMM). While applications in some states can number in the dozens, only a couple ultimately are granted early releases.
According to a report recently published by FAMM, every state and the District of Columbia (with the exception of Iowa) has some form of compassionate release or conditional medical release for terminal illness. "The problem is that nobody uses it to the extent that it ought to be used," Price says.
Not only could compassionate release grants give inmates a chance to seek hospice care outside of a prison setting and among loved ones, but early releases could cut down on medical spending costs for the state and federal governments.
FAMM's report on compassionate release found that some policies establish unduly strict and cruel eligibility criteria, hard-to-meet deadlines and little administrative support.
Many people don't even know they exist. FAMM has spent years poring over regulations in an attempt to grasp the complex legal rules that dictate states' programs and make them accessible.
"We really want to shine a light on the failings of these programs and spur lawmakers and policymakers to do a better job," Price says. "Every program can stand improvement, and some could stand to be torn down and written right from the bottom up."
Meanwhile, in-prison hospice workers like Boudreaux acknowledge the benefits of compassionate release programs. But Boudreaux admits to some mixed feelings on the issue. "While I like the idea of compassionate release, you have to make sure that it's compassionate," he says.
Boudreaux makes the argument that being cared for by people you trust is often more compassionate than being free and dying at a nursing home somewhere in the state where you don't know anyone.
"If you can have a sense of well-being and of being cared for by people you trust, then that's a lot more compassionate than saying 'you're free, and we're going to send you to this nursing home somewhere in the state, and the staff is going to take care of you until you die,'" he notes. "The guys [at Angola] — they know each other. They've been locked up together for 35 years together. That is their family."
Celia Heudebourg
was an intern for Next Avenue. She has covered stories on mental health, gun rights, human rights and local politics for a variety of local and national outlets.
Read More

By

The John A. Hartford Foundation
The John A. Hartford Foundation is a private, nonpartisan, national philanthropy dedicated to improving the care of older adults. The leader in the field of aging and health, the Foundation has three priority areas: creating age-friendly health systems, supporting family caregivers, and improving serious illness and end-of-life care.