The Health Care and Caregiving Our Parents Need
Highlights and insights from Spotlight Health at the Aspen Ideas Festival
You've likely heard how the Republicans' Obamacare legislation might have profound effects on older Americans. Health insurance premiums could be up to five times higher than those of younger people (up from three times today), for instance. The Urban Institute estimates the annual premium for a benchmark health plan for someone age 50 to 59 making $42,210 would rise from $4,000 to $6,999. And a Medicaid financing overhaul may, as The New York Times noted, "force retirees out of nursing homes."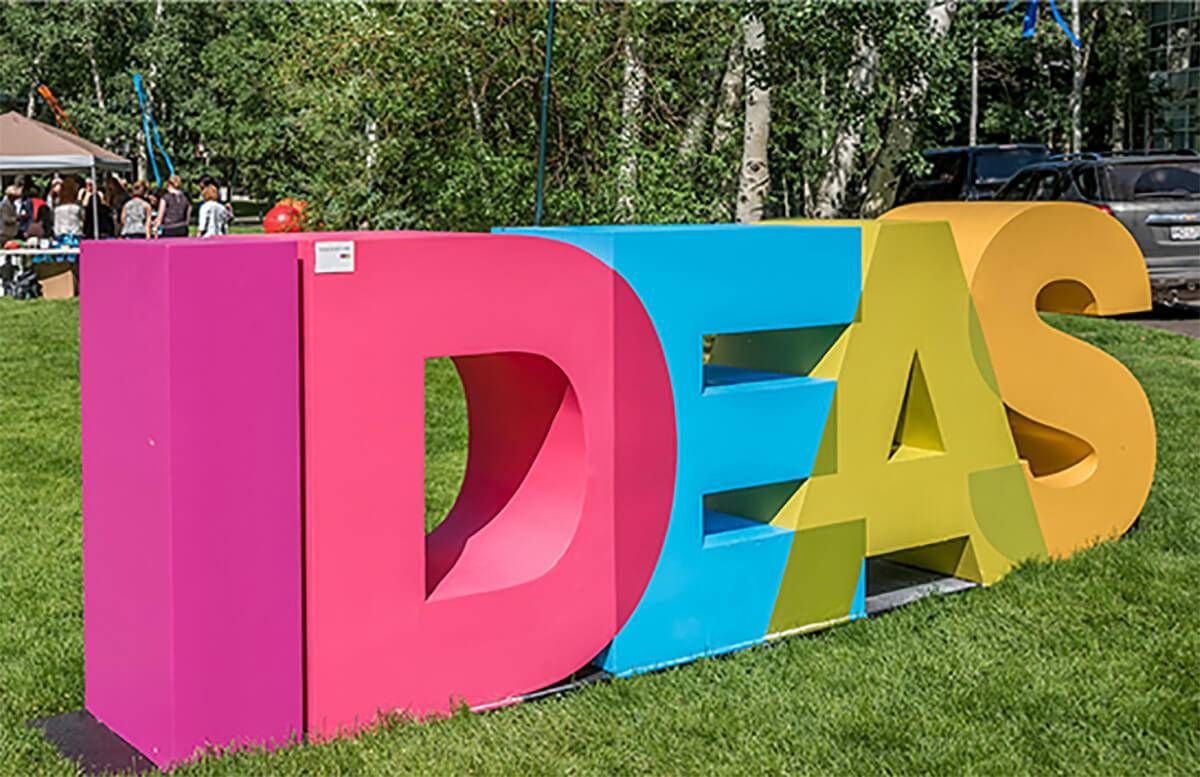 But the daily chatter is missing two big, important questions: What kind of health care and caregiving do the oldest Americans — largely the parents of boomers and Gen X'ers — need? And what will it take for the nation to get there?
Many of the country's brightest health care and caregiving experts addressed exactly those questions at the Aspen Ideas Festival's Spotlight Health sessions I attended recently. I'd like to share their thinking (and their wishes) as well as mention a few new websites and initiatives I learned about that will interest you if you're among the millions of unpaid family caregivers in America.
The upshot: Person-centered care (sometimes called patient-centered care) and technology will help lead the way. Person-centered care means that a person's values and preferences guide all aspects of health care and support realistic health and life goals. But getting from today's anachronistic, dysfunctional health care and caregiving system to a 21 century version, unfortunately, won't be easy and it won't be quick. Yet there isn't much time: The number of Americans age 65 and older will double by 2060, to 90 million. "If we're not focused on the oldest and sickest people, our eye is off the ball," said Andy Slavitt, a senior adviser for the Bipartisan Policy Center and acting administrator for the Centers for Medicare & Medicaid Services under President Obama.
From the health care standpoint, said David Holmberg, president and CEO of Highmark Health, a national health and wellness enterprise, "We have a unique opportunity for innovation and change. It starts with putting patients in the center, with a consumer focus, and building tools around them to take the power of data and give physicians more precise information to make decisions and diagnose."
And from the caregiving standpoint, said Ai-jen Poo, co-director of the Caring Across Generations campaign and a 2016 Next Avenue Influencer in Aging: "We're about to have the largest older population we have ever had, which is a great thing; you have longer to work, to learn, to contribute, to love — if you have the right supports in place and a plan in place."
The Health Care Older Americans Need
"What do people want for their health care as they're older? The right care at the right time by the right person every time. Wouldn't that be great?" asked Terry Fulmer, president of the John A. Hartford Foundation at a discussion held by The SCAN Foundation; she's also a Next Avenue Influencer in Aging. (The John A. Hartford Foundation is dedicated to improving the care of older adults and The SCAN Foundation — one of Next Avenue's funders — is devoted to transforming care for older adults in ways that preserve dignity and encourage independence.)
It turns out that Fulmer's Nirvana isn't a mystery; it's just far from reality. "We know quite a bit about what to do to improve care for older Americans. The issue is we haven't implemented it at scale in a logical or coherent fashion," said Kedar Mate, chief innovation and education officer at the Institute for Healthcare Improvement (IHI).
Mate says an ideal health care system for aging Americans boils down to what he calls the four "M"s: 1) What Matters: Understanding and actively supporting what matters to older adults; 2) Mobility: Reviewing mobility plans for each patient; 3) Medications: Discussing whether medications are unnecessary or potentially harmful and 4) Mentation (mental activities): Addressing problems like dementia, delirium and depression​.
The U.S. health care system we have made sense for older Americans about 50 years ago. "Programs like Medicare and Medicaid, which passed in 1965, were built for a time when people lived to the point when they got an acute illness and died right away or lingered a little. Now, we've added many years of life at a pretty high level of quality, but with more chronic illnesses and functional limitations," said Dr. Bruce Chernof, president and CEO of The SCAN Foundation (and also a Next Avenue Influencer in Aging), at the Aspen Ideas Festival panel, "The Face of Aging." According to the National Council on Aging, 92 percent of people 65 and older have one chronic disease; 77 percent have at least two.
Chernof believes "we need to move to a health care system that manages chronicity" and that "we are at a watershed moment" to begin the transition.
Adopting a person-centered care approach is key, many of the experts said, because the current system is too generic. Right now, said Chernof, "not everything that is important gets measured and not everything that's measured is important. We need a set of measures that balances quality of life versus the performance of the health care delivery system, that gets at: 'Are my goals being respected and honored?'"
It sounds so simple and like such a no-brainer. But health care providers trying to become more person-centered have run into obstacles, often with physicians.
"We put same-day appointments on the front page of our website and facilitated access to physicians. They don't want to open up their schedule. It's hard to do. We're seeing a tension between what patients demand appropriately and what the health care system is able to provide," said Ken Davis, president and CEO of Mount Sinai Health System, in New York City. "It's a real stress to meet the access demands that are appropriate and to be as patient-centric as we'd like to be."
Sometimes, the transition takes patience for patients. "In Pittsburgh, it used to take 18 days to see a specialist. We introduced same-day appointments for specialists. That was a sea change to get physicians to extend their hours," said Holmberg. "But there are now 3,000 additional specialist appointments a week. We're seeing people who were putting off going to doctors now getting care."
Today's health care system can be especially unfriendly to older patients with chronic illnesses. Seeing a primary care doctor for 15 minutes or less is "no way to treat patients" with multiple chronic conditions, said Mate. "We need to redesign the system."
Those patients agree. A Commonwealth Fund survey of 1,805 high-need patients in December 2016 (people with multiple chronic conditions, behavioral health problems and those with physical limitations or disabilities) found that "the health care system is currently failing to meet the complex needs of these patients." (The Commonwealth Fund is a foundation trying to promote a high performing health care system that achieves better access, improved quality and greater efficiency, particularly for society's most vulnerable and the elderly.)
The Commonwealth Fund, the John A. Hartford Foundation, The SCAN Foundation, the Peterson Center on Healthcare and the Robert Wood Johnson Foundation are partnering on how to design a health care system and improve care for "complex-needs" patients. They commissioned IHI, Mate says, to "create a Playbook as a go-to resource collection of tools, methods and models to help us with that challenge." The Playbook website highlights the challenges facing adults with complex health and social needs and provides direction on how to meet those needs.
"The Playbook is a curated source of information for payers, policymakers and providers," said Erin Westphal, program officer at The SCAN Foundation. "Some are just starting to think about it and need a lot of education. Some are doing something [with person-centered care], but not seeing results and they need more education and technical assistance. And some have it down pretty well, but are struggling to make a business case and go widespread."
Meantime, the John A. Hartford Foundation and IHI are working on the Creating Age Friendly Health Systems initiative, focusing on those four "M"s. The goal: to develop a model and spread it to 20 percent of U.S. hospitals and health systems by 2020.
Another initiative underway: The Independence at Home Demonstration project, created by The Affordable Care Act. It's designed to save money and bring better health care to an increasing number of people at home. So far, more than 10,000 chronically-ill Medicare patients in 11 states and Washington, D.C. have used it and saved Medicare more than $10 million (an average of $1,010 per beneficiary) while, the government says, delivering higher quality patient care. (The paradox: the Republicans' health care legislation could lead to cuts in home and community-based services for Medicaid beneficiaries because states are obligated to provide nursing home care, but not home care, according to a report by The Center for Consumer Engagement in Health Innovation and Leading Age.)
Technology has a key role to play, too, in providing older Americans with person-centered care. It's already begun.
Said Deborah DiSanzo, global general manager for IBM Watson Health: "There are 8,000 new pieces of information on health published every single day; it's difficult for doctors to keep up with it…Watson reads millions of pages each month and makes invisible data visible for physicians."
For people with diabetes, DiSanzo said, Medtronic (one of IBM's partners) has a continuous glucose monitor through a cell phone app that can show them their sugar highs and lows depending on what they eat and when. "On average, patients stay within their glucose range for 37 more minutes per day and have fewer highs and lows," said DiSanzo.
But the future tech possibilities are really exciting, if they come to pass.
David Blumenthal, president and CEO of The Commonwealth Fund, said he hopes for a future with Digital Health Advisers. "Think of an Amazon Echo for health where you can ask 'How long is the wait for the ER?' and it will answer. Or 'When's my next appointment with my primary care physician?' Or 'What's the Medicare Compare Quality Rating for Boston Medical Center?' And merging administrative data from an insurer, so you'd know 'Where am I in my deductibles and co-pays?' and maybe even prices charged at health facilities."
But, Blumenthal sighed, "we're not on the verge of having that anytime soon" because "it has no business case right now." Another stumbling block, he added: "The tech developers are typically 25- to 45-year-old men. They're not caregivers and don't have a good understanding of the needs of people who have real developers."
To those who say Americans over 65 wouldn't, and couldn't, use such technology, Dr. Robert Wachter, chair of the department of medicine at University of California, San Francisco, demurred. Wachter's dad, in his 80s, loves the Amazon Alexa his son bought him. "When you build something that is user friendly and brilliant, which we have not done in health care, there's nothing about it that can't be used by older people," Wachter said.
The Caregiving Older Americans Need
Several Aspen Ideas Festival speakers bemoaned the lack of standardized training and low pay for the nation's professional caregivers (median annual income for home care workers: $13,000 a year) as well as the strain on unpaid family caregivers.
"What if we trained and professionalized this [paid caregiving] workforce and invested in these jobs as good jobs that people can take pride in and support their family on, so it became a real pathway to economic security and produced better health outcomes? That's the proposition," said Poo. "We could prevent so many unnecessary hospitalizations and institutionalizations."
That's starting, too. Poo's nonprofit has begun training pilot programs and creating credentialed, certification programs, partnering with community colleges. And Washington state has a fund that trains 40,000 home-care workers a year. "Workers get $11 an hour and some get up to $15 an hour, the highest in the country. There's something to be learned there," Poo noted.
To help unpaid family caregivers, legislation is being developed in Maine — the state with the oldest population in the U.S. — to create a Universal Family Care System subsidizing the cost of home care and child care. The subsidies would be funded by a payroll tax on income over $118,000.
"An age-friendly health system means supporting the nation's family caregivers," said Fulmer. As Anne Tumlinson, founder and CEO of the Daughterhood.org site for family caregivers put it at The SCAN Foundation's "Face of Aging" panel, when working people suddenly need to take care of an older family member, "it becomes a catastrophe or a shock. There's no place for them to go. The services and supports are not great, they're not what they want and they don't have a way to pay for it. This will completely pull at the fabric of society."
Here, too, states are beginning to take the lead. "In Hawaii, the governor will sign any day now a caregiver program benefit to help working family caregivers keep their loved ones at home. People can apply for benefits of up to $70 a day so they don't have to miss work. It doesn't cover everything, but it helps," said Poo. "The $70 pays for four hours of home care assisting with daily activities or taking someone to a doctor's appointment or providing the family caregiver respite care."
5 Sites and Services
Finally, five sites and services that have sprung up to help family caregivers and older Americans (most of them grew out of their creators' personal experience):
Wellthy This site helps people coordinate care for a chronically ill, aging or disabled loved one. It was founded by CEO Lindsay Jurist-Rosner, 36, who has been a caregiver for her mom with MS for 27 years. You tell Wellthy about your family's situation and get matched with a Care Coordinator, usually a social worker. Cost: $300 a month or $200 a month for six months; some corporate employers help cover the cost.
Daughterhood Tumlinson's site's mission is to support and build confidence in women who are managing their parents' care. There are now 16 in-person Daughterhood Circle groups around the country and Tumlinson plans to create virtual versions online.
MemoryWell Time magazine correspondent Jay Newton-Small, who cofounded this site, was the primary caregiver to her father with Alzheimer's when her mother died. She says person-centered care starts with a story. MemoryWell's journalists tell those stories to help caregivers better understand the people they assist and improve their quality of life. There's a Kickstarter campaign underway to raise $75,000 for MemoryWell by mid-July.
City Health Works  This program, currently based in Harlem, N.Y., has served over 600 people and trained a dozen residents in the community to be clinically-trained health coaches for older people with chronic illnesses. Data on the first 70 City Health Works coaches' patients with chronic conditions, who are mostly on Medicaid and Medicare, has shown "significant cost savings" to the medical system, said Manmeet Kaur, the program's executive director and founder. After 10 weeks, patients with health coaches cost $600 a month less in medical care than ones without them; after five months, $900 less. For half the patients, the coaches alerted doctors about urgent needs they weren't aware of, according to a PBS NewsHour piece.
Second City/Caring Across Generations Workshops for Caregiving Through Improv " The famed Second City improv group is joining forces with Poo's nonprofit to deliver workshops for paid and unpaid caregivers around the country. I participated in one at the Aspen Ideas Festival and can say that I wish I had learned these skills when my mom and dad were alive. I would've said "No" less often and "Yes, and..." more.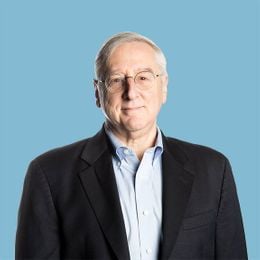 Richard Eisenberg
is the former Senior Web Editor of the Money & Security and Work & Purpose channels of Next Avenue and former Managing Editor for the site. He is the author of "How to Avoid a Mid-Life Financial Crisis" and has been a personal finance editor at Money, Yahoo, Good Housekeeping, and CBS MoneyWatch.
Read More