Health Care Comes to Assisted Living
Why demand is growing for having doctors onsite
Traditionally, assisted living facilities have focused more on hospitality than health care, emphasizing dining and group activities, while offering residents day-to-day assistance with things like dressing and bathing. But lately, doctors and other health care providers have been more common in assisted living.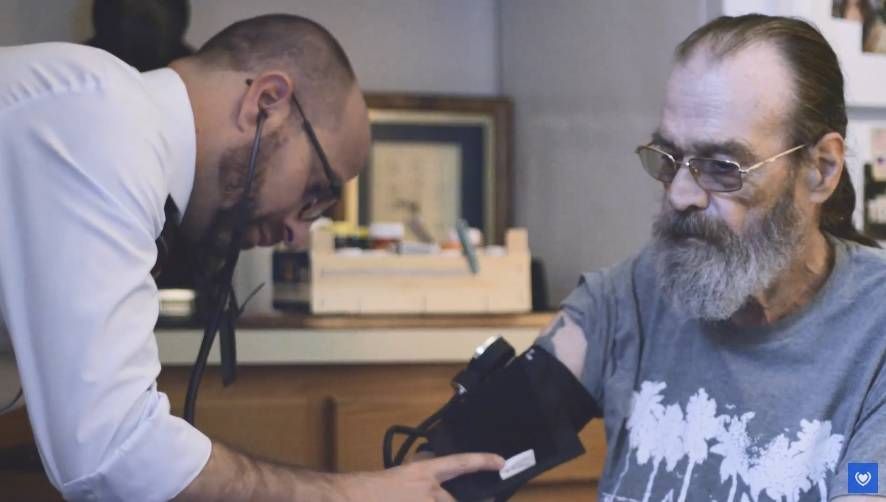 This adaptation can be a huge help to the assisted living residents and their families.
As the average age of assisted living residents has increased to 85, so has the frailty of those individuals.
When Dr. Payam Parvinchiha makes his rounds at Southern California assisted living facilities, he often learns more about his patients from looking inside their refrigerators than he does from routine medical exams.
"When someone has diabetes, they'll tell you they eat healthy and stay away from sugary foods," says Parvinchiha, with a chuckle. "Then I open their refrigerator door and I see a gallon size bottle of orange juice. I ask them if they know how much sugar is in that orange juice." 
For the past three years, Parvinchiha has been internist and medical director in Orange County, Calif. for CareMore Health, an integrated health plan and delivery system for Medicare and Medicaid patients. The company partners with long-term care providers and manages the care of residents by deploying medical teams onsite. 
The Growing Need for Health Care in Assisted Living
The need is growing, and not just because of the pandemic.
As the average age of assisted living residents has increased to 85, so has the frailty of those individuals. A 2017 ATI Advisory study found assisted living residents had nearly double the number of annual emergency room visits as those residing in independent living facilities. 
That's prompted a growing number of assisted living operators to start shifting their focus more to health care and wellness. The pandemic has made doing so even more urgent, since trips to doctors' offices and hospitals could put residents at risk of getting the coronavirus and spreading it to their neighbors. 
Beth Mace, chief economist at the National Investment Center for Senior Housing and Care (NIC) says "COVID-19  has reinforced the need to integrate health care into senior housing." 
Keeping older adults healthy not only reduces their health care costs, it can also extend their stay in long-term care facilities.
Bringing health care to assisted living can also help the finances of the facilities' owners. Since COVID-19 can spread rapidly through congregate settings, it has created a backlash against long-term care providers. 
NIC says assisted living occupancy rates hit a record low in the most recent quarter, as prospective residents postponed move-ins due to the virus' spread. 
What Prospective Residents Want
While most assisted living facilities have a nurse on staff, a recent poll by The American Seniors Housing Association found that potential customers of 130 senior care providers want something more. Those who responded to the survey cited an onsite primary care physician as a top priority before moving in.
Assisted living operators are addressing the demand for health care and wellness in different ways. 
Some like SRG Group, Sunrise Senior Living Communities, Watermark and the Ensign Group are partnering with firms like CareMore, a division of health insurer Anthem. Their residents who are 65 and older sign up through private insurers' Medicare Advantage plans that partnered with Caremore, providing them with access to the company's primary care physicians, nurse practitioners and even pharmacists. 
"We can be as all-encompassing as a daily or weekly visit to residents that truly have issues, or we can be a light model and do telehealth," says CareMore Vice President Jim Lydiard.
Don Prince, 77, says the weekly nurse practitioner visits he gets at his Los Angeles assisted living facility through CareMore have provided peace of mind during the pandemic.
"Having a nurse practitioner visit regularly makes me feel like they are keeping me alive," says Prince.
"If you can manage chronic conditions and identify changing conditions early and intervene early, you can avoid a hospital stay."
Some long-term care operators are developing their own Medicare Advantage plans called special needs plans (or SNPs) that emphasize wellness and illness prevention. 
For instance, Juniper Communities, Christian Living Communities and Ohio Living recently joined forces with AllyAlign Health to form the Perennial Consortium which will offer an SNP next year to residents at their facilities in Ohio and Colorado. 
The Multiple Goals of Improving Health Care
Those who enroll in the plan initially get a risk assessment that serves as a health care blueprint. Each facility will then have a medical concierge monitoring the residents and coordinating medical care delivered by outside health care providers. 
Juniper's founder and CEO, Lynne Katzmann, says the goal is to keep residents healthier longer while controlling their health care costs.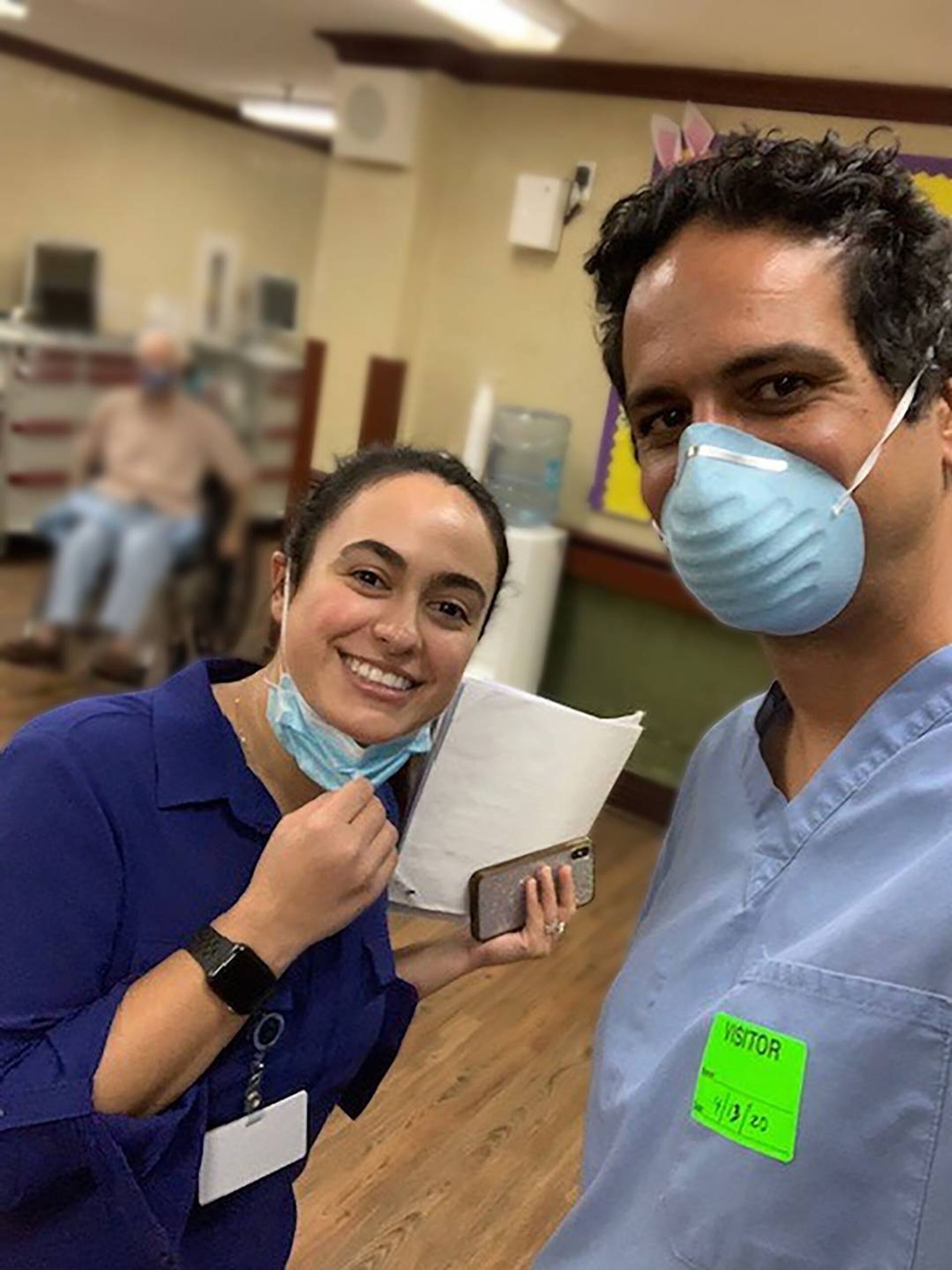 "If you can manage chronic conditions and you can identify changing conditions early and intervene early, you can avoid a hospital stay," explains Katzmann. 
Most Medicare Advantage plans have restrictions, however. Participants might have limited access to physicians outside their plan's network, for instance. In some cases, residents may need to have lived in the assisted living facility for at least 90 days to be eligible. 
Other assisted-living operators, like Cedarbrook Senior Living Communities in the Midwest, are contracting with individual doctors and practices to bring care into their communities.
Cedarbrook owns three long-term care facilities in suburban Detroit and, for the past two years, has had a contract with a "preferred" physician who manages the care of its roughly 175 residents.
Cedarbrook President Michael Damone says most there switch to Dr. Subburaman Sivakumar as their primary care provider because he makes regular house calls and is available 24/7. His services are covered under Medicare and most Medicare Advantage plans in the Detroit area.
Charlene Grancelius says health care accessibility was a huge selling point when she was searching for a memory care facility for her 81-year-old mother. She ultimately chose Cedarbrook due to Sivakumar.
"He's absolutely terrific. I get a call from him every time he checks on her. If I call him with a question, he always answers his cell phone," says Grancelius.
(This article was written with the support of a journalism fellowship from the Gerontological Society of America, The Journalists Network on Generations and the Silver Century Foundation.)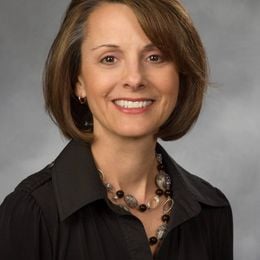 Diane Eastabrook
is a Chicago-based journalist. She has reported for Al Jazeera and the PBS Nightly Business Report.
Read More