How Health Care Employers Are Welcoming Older Workers
And why other industries may wind up following their lead
Dr. Penny Wheeler, president and chief executive of Allina Health in Minneapolis, has a message for her 29,000 employees, especially those who are 50 and older and comprise about one-third of its workforce.: "We want you for a marathon, not a sprint."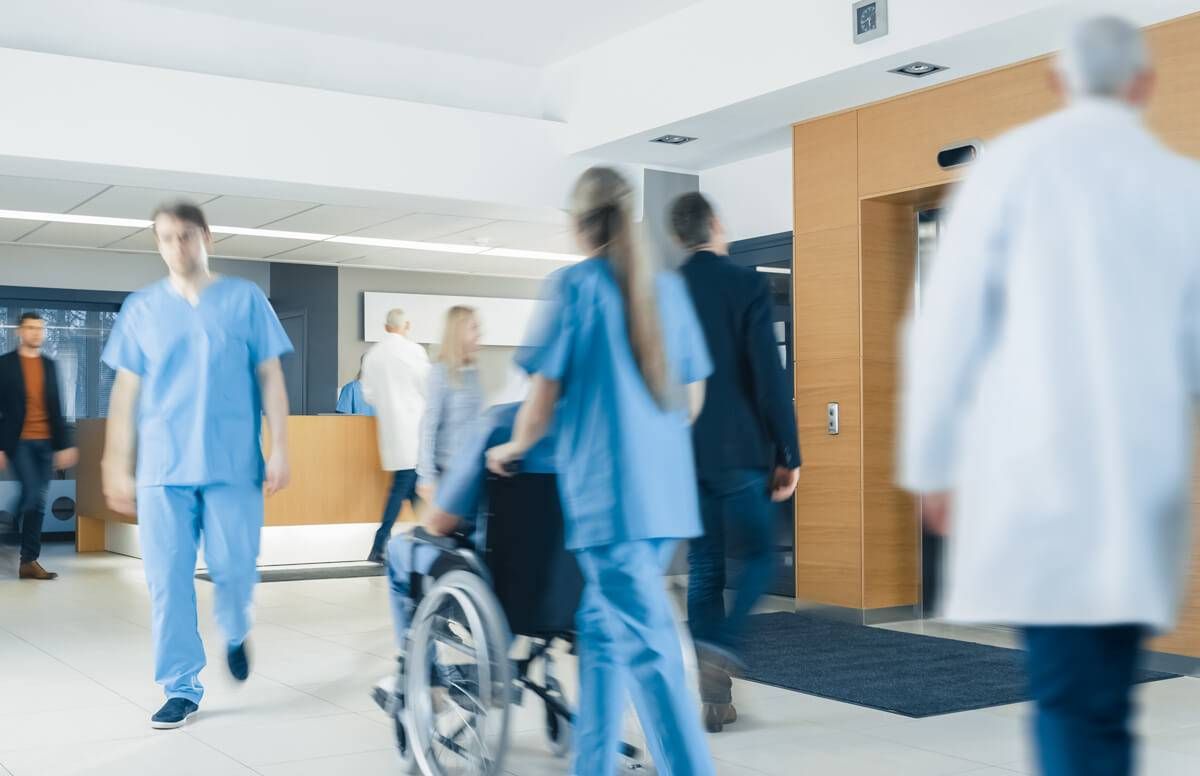 Faced with an outpouring of retiring boomers and a tight labor market, Allina is working feverishly to retain older employees by offering part-time schedules, a phased-retirement program for clinicians and other flexible work arrangements. These policies also stem attrition of employees with young children and those juggling education and work, but they're particularly appealing to veteran doctors and nurses as well as office and service employees who want to keep working, though not necessarily full-time.
Health Care Employers and Older Workers
What's happening at Allina is also occurring at other health care employers across the country. The growing health care industry has taken a progressive approach to hiring and retaining older workers because it's challenged by shortages of employees at every rank. To keep talent and attract new hires, hospitals and outpatient clinics are offering a variety of flexible work arrangements, including part-time schedules, telecommuting and job sharing.  Others are rehiring retirees as contract workers.
Wheeler's rationale for Allina's current employment practices: "We've had to accommodate in a reasonable way or the experienced talent we value will go elsewhere or just completely retire," says Dr. Wheeler.
The open arms policy toward older workers is still pretty unusual in the American workforce, however.
Will Other Industries Adapt the Health Care Model?
"The health care industry has been very innovative about accommodating older workers because it needs their skills," says Ruth Finkelstein, executive director of the Brookdale Center for Aging at Hunter College. "Other industries probably won't adapt health care's model until they're compelled to by their own labor needs, but the fact that older health care employees are so visible can help us recognize that their presence at work isn't abnormal."
As lifespans lengthen, increasing numbers of Americans want to work longer than traditional retirement age, either because they like their jobs or need the income to supplement retirement savings, or both. By 2026, roughly 67 percent of 55-to 64-year-olds and 30 percent of those 65-to-74 are expected to be employed full-time or part-time, according to the U.S. Bureau of Labor Statistics.
Revamping a Retirement Plan to Permit Part-Time Work
Bon Secours Virginia Health System, in Richmond, Va., is another example of a health care employer that has altered its employment policies for an older workforce.
The company revamped its retirement plan, which had penalized older employees who wanted to work part-time before exiting the workforce.  Now, retirement benefits are based on Bon Secours' employees' last five highest years of earning, rather than their last five years of employment.
In addition, full-time employees of retirement age can switch to schedules of between 16 and 24 hours a week and retain their health benefits, which helps those who aren't yet 65 and eligible for Medicare.
What began as some specific benefits-policy changes has become "a new mindset to break down barriers" about how work is done and by whom, says Jim Goodwin, Bon Secours senior vice president of human relations. All of Bon Secours' 14,000 employees, who range in age from 18 to 93, have access to flexible work arrangements and many participate in mentoring programs in which employees of different ages and experience levels exchange knowledge.
Alternative Work Arrangements and Staged Retirement
Scripps Health in San Diego permits alternative work arrangements including part-time positions, to staff of all ages depending on business needs. It also offers a staged retirement program where employees with at least 10 years tenure can work part-time and continue receiving full-time benefits. About 33 percent of Scripps's 15,000 employees are over 50.
"The intent of these programs is to retain longer-tenured staff," says a spokesman. "It also allows Scripps Health to transition knowledge, so we don't have it all walk out the door when someone retires."
Managing workplaces with flexible work policies can be challenging and involves tradeoffs, however, says Wheeler of Allina, which operates 12 hospitals, 65 clinics and other facilities. It's more expensive to employ part- timers who each get full benefits, she notes. And supervisors must oversee staff who work a variety of schedules, which complicates their own jobs.
The Advantages of Keeping Older Workers
By retaining experienced staff, though, Allina has reduced steep turnover costs and retained people who can then train less experienced staff.
"We're getting the wisdom that comes with years and years of experience," says Wheeler. "We all need ongoing mentorship and whether in IT, human resources, labs or operating rooms, we learn from people who've been around the block many times."
Allina's Dr. Ben Bache-Wiig, 61, is looking forward to being able to slow down from his current 60-hour work weeks, but continue doing work he loves. He spent 20 years as an internist before moving into leadership positions, as president of Allina's Abbott Northwestern Hospital and currently as chief clinical officer and EVP of Allina Health.
Figuring Out Next Steps
Early this year, Bache-Wigg will take a sabbatical — another Allina benefit — to mull what he most wants to do for the next decade. Among the possibilities: working part-time as an internist again or teaching.
"I'm not done with working, but at this time in my life, the title and salary mean less to me than making a difference with patients and sharing what I've learned over the years," he says.  "And being able to take some time off to figure out my next steps is such a gift."
Carol Hymowitz
is a writer, editor and recognized expert on longevity and the retirement savings crisis, management trends and diversity in the workplace. She is co-author of A History of Women in America (Bantam Books) and a contributor to Getting Older; How We're Coping with the Gray Areas of Aging (Wiley e book). She is currently a visiting scholar at the Stanford Longevity Center.
Read More