Why You Need a Health Care Proxy and How to Choose One
Taking this important step can make all the difference in a health crisis
How would you finish this sentence? "The end-of-life care I would want is …"
Would you want all possible measures taken? To be in a hospital or at home? Surrounded by family and friends? Once you've decided, now imagine arriving at an emergency room unable to speak or tell anyone what you want. If you haven't chosen someone to express your wishes — a health care proxy (also known as a health care agent or a power of attorney for health care) — they may never be known.
According to The Conversation Project, co-founded by Pulitzer Prize-winning writer Ellen Goodman in collaboration with the Institute for Healthcare Improvement, half of those 65 and older ending up at the hospital are unable to speak for themselves. The organization has created a starter kit to help us talk about the care we'd want as well as a guide on how to choose a health care proxy.
Why You Need a Proxy
Dr. Javette Orgain has experienced up close what happens when a medical crisis hits and there's no proxy. Orgain practices medicine at VITAS Healthcare in Chicago and is an associate professor at the University of Illinois-Chicago, department of family medicine.
"I've seen families argue over who should make the decisions and what those decisions should be," Orgain says, adding that some have even ended up in the courts.
Stepping in with her sisters to fill the proxy role for their mother and aunt, Orgain says that as a doctor many decisions were deferred to her. But when it came time to choose who would make her end-of-life care decisions if she was unable, Orgain chose a lifelong friend. She knew there wouldn't be the emotional pull her family might have that would shift them away from carrying out her wishes.
Choose the Right Person as a Health Care Proxy
It's vital to find the person you can trust. Orgain says she's witnessed what happens when a health care proxy doesn't honor what was wanted.
"It's the most harrowing of experiences when the proxy isn't chosen well," says Orgain. "In fact, choosing the right proxy is as important as having a proxy."
When families haven't had the conversation, they're often left at the bedside of their ill loved one with many factors pushing on them, says Dr. Jessica Zitter, who practices critical and palliative care at Highland Hospital in Oakland, Calif., and authored the book Extreme Measures: Finding a Better Path to the End of Life.
"There can often be a push to keep people alive on a machine. If the family doesn't know what would be wanted, we try to support them as substitute or surrogate decision makers, but it's very stressful and painful for them," Zitter says.
How to Choose the Best Health Care Proxy
When choosing someone to be your voice, here are a few questions The Conversation Project recommends considering:
Will they be able to make decisions for you, even if their own wishes are different from yours?
Will their emotional connection to you get in the way of making decisions on your behalf?
Will they stand up for you?
Will they be comfortable asking questions of busy doctors and other providers?
Will they ask for clarification if the answer or situation isn't understood?
Will they be able to make decisions in changing situations?
From Doctor to Patient
Dr. Janet Sollod in San Francisco has seen what can happen in a medical situation from both the physician and patient side. Diagnosed with cancer 10 years ago and now no longer practicing, she found herself able to navigate confusing waters only because of her medical knowledge.
When it came time to name her own health care proxy, she knew what was important.
"I wanted someone who could ask questions and not just say 'Yes, doctor,'" Sollod says, "or if I'm unconscious, to ask the doctors why they're doing this test and not that one." She wanted a proxy with a medical background. But even though her father is a physician, she knew it would be too hard for him. "It's just too close to home," she says.
So along with her mother, Sollod chose two close friends: one as an advocate and the other with strong medical knowledge who will ask the right questions. What she wants is for the three of them to make the best decisions together.
(The Conversation Project cautions, however, that it is generally not advisable to name more than one person to be a proxy, because if they disagree on a difficult decision, things could get complicated. You should, however, always name an alternate proxy in case your first choice becomes unavailable.)
Sollod cautions that the proxy doesn't have to be a family member. "It might be a close friend who knows what you want," she says. "And don't feel bad about offending anyone. This is your life and it's your decision."
Put It on Paper
Having the conversations is the first step. But you're not finished with the task of appointing a health care proxy until you put it in writing.
You will make the designation by filling out the health care proxy document. In an advance directive, you outline your wishes for health care should you be unable to speak for yourself.
You may be able to do this with one form, which you can complete without an attorney. You may need witnesses, however. Find your state's advance directive by going to the National Hospice and Palliative Care Organization's CaringInfo.
Looking Ahead
Unfortunately, even when people have the conversation, they can still end up on what Zitter calls the end-of-life conveyor belt. Featured in the documentary, Extremis, Zitter is shown talking to a woman with the same genetic disease her father and sister died from. The woman told her brother she wanted to die at home and yet she still ended up in the intensive care unit on a breathing machine.
It's best for patients and their physicians to understand under what conditions a person wants to be resuscitated, be intubated or receive comfort care only. But we need to get the message out, too, that more treatment is not necessarily better, Zitter says.
There's also the phenomenon of what she calls "the sister who flew in from the coast." Leaving your loved one to make the decision when that person is so fragile and emotional usually means that if anyone questions it, they'll most likely shift to prolonging life, even if that requires using machines that the person didn't want. In fact, Zitter says, the default family and medical decision is usually to keep the heart beating.
Boomers Leading the Way
We're making progress in talking more openly about our end-of-life decisions. Goodman is optimistic that boomers will continue to play a part.
"They changed the way we looked at birth and they'll change the way we look at death and how we die," she says.
We need to sit at the kitchen table and have these conversations, Goodman says, and then we need to bring it into the medical institutions. Notes Goodman: "It wasn't a doctor who changed the way we viewed births, it was us. We said this isn't just a medical experience, it's a human experience. Dying needs to be seen that way too."
Next Avenue Editors Also Recommend: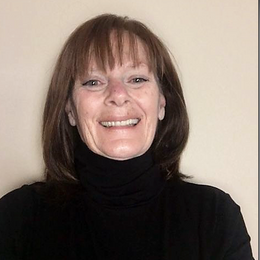 Debbie Reslock
is a freelance writer who specializes in aging issues and the 55+ market. She is also the author of The Third Act blog - A Guide to Aging Well. As a former caregiver, she's an advocate for aging-in-place whenever possible and person-directed care when it isn't. She lives in Evergreen, Colo.
Read More