Ideas for a Healthy Super Bowl Menu
Ways to avoid the game-day binge and still enjoy yourself
Super Bowl Sunday: It's the second-biggest eating day of the year, after Thanksgiving. Chips and dip, wings, beer — you know you're going to that party for more than just football and the commercials.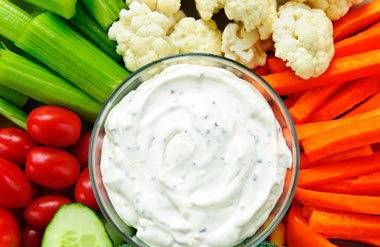 The Scary Truth
A "relatively modest" game day party feast of pizza, chicken wings, potato chips, beef nachos and beer or sodas adds up to more than 2,400 calories, according to the Calorie Control Council.
Americans will eat more than one billion chicken wings during this year's game between the New England Patriots and the Los Angeles Rams.
We'll down about 50 million cases of beer, not including beer purchased at bars or the stadium.
Sadly, those of us over 50 can't eat and drink like we did when we were in our 20s — unless we want to pile on the pounds and compromise our health. But you can limit the binge-fest and still enjoy yourself by following a few tips for party guests and hosts, provided here in part by Marci Clow, a Santa Cruz, Calif.-based registered dietician. You can also find recipe ideas below.
If You Are Attending a Party
Eat something before you go. Then, you won't be as tempted to overeat once you arrive. Don't "save up" your calories.
If you'll be drinking alcohol, alternate it with glasses of water. You're more likely to stay hydrated and sober that way and you'll consume fewer calories.
Have a plan in advance. You know you will be faced with fatty, salty and high-calorie foods. So tell yourself you will sample a little of this and a little of that, Clow says.
Focus on the healthy stuff, like vegetables and hummus, if it's available. Be careful to avoid the one-part-carrot, three-parts-onion-dip approach.
A Super Bowl Menu if You Are Hosting the Party
Offer guacamole, which features nutritious avocados, instead of onion dip. Serve with whole-grain tortilla chips in place of standard flour tortilla chips.
Another good dip alternative: lowfat Greek yogurt dip with baked chips instead of regular potato chips.
Serve a lower-fat version of chili, such as vegetarian or turkey chili.
Instead of fried potato skins or potato chips, serve sweet potato skins topped with avocado and chives. Or try this recipe for Sweet Potato Nachos from the American Heart Association.
Serve kale chips or other vegetable-based chips.
Set out nuts that need to be shelled, like pistachios. (It takes longer to eat them, thus limiting the amount you'll devour.)
A Few More Worthy Super Bowl Recipes
Other recipes we thought sounded healthy (or at least healthier) and delicious: Creamy Spinach Feta Dip, Mini Salmon Sliders, Spicy Chipotle White Bean Dip, Feta-Stuffed Mushrooms and Skinny Cocktails.
You can also improve your Super Bowl eating stats by starting out the day with exercise, which will stoke your metabolism so you'll burn more calories, says Steve Feyrer-Melk, director of patient wellness at Optimal Heart Attack & Stroke Prevention Center in Scottsdale, Ariz.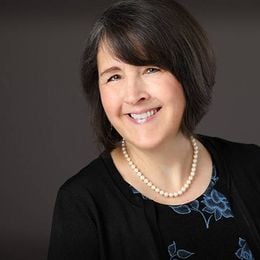 Emily Gurnon
is the former Senior Content Editor covering health and caregiving for Next Avenue. Her stories include a series of articles on guardianship abuse that was funded by the Journalists in Aging Fellows Program. She previously spent 20 years as an award-winning newspaper reporter in the San Francisco Bay Area and St. Paul. Reach her through her website.
Read More