Hooray for Hollywood: The Age Stigma Is Fading
The progress in hiring older people in front of, and behind, the camera
The 2019 Oscars ceremony featured not only beautiful stars attired in glamorous fashions but an array of older talent. It's too soon to say that the film — and television — industries are embracing people over 50 in front of the camera and behind it, but there is some evidence the age stigma has been fading.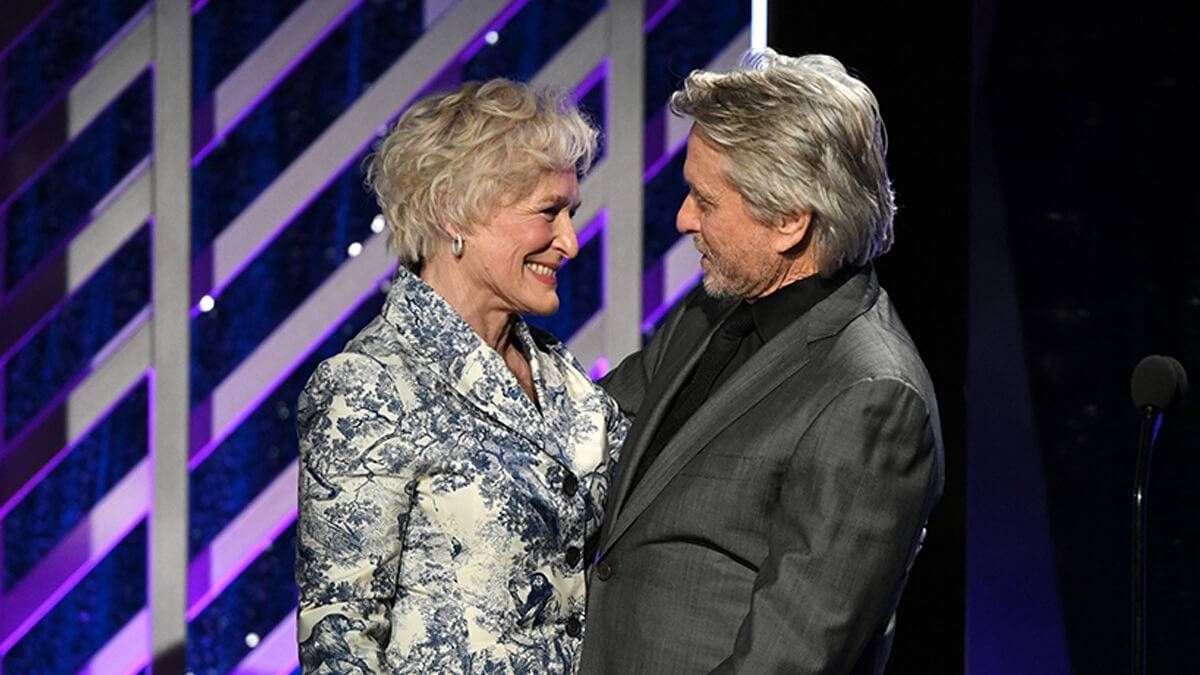 At this year's Oscars, all five nominees for best director were 50 or older, as were all the nominees for best film editing and for original screenplay writing. Four of 10 actors competing for an Oscar for a leading or supporting role were 60 or older, including Sam Elliott, 74, for his performance in A Star is Born. And Glenn Close, 71, was nominated as Best Actress for her role in The Wife, after having collected a cluster of trophies at other recent award ceremonies. (She lost to Olivia Colman in The Favourite; Colman is 45.)
Eleven of the 100 top grossing films of 2018 featured a female lead or co-lead age 45 or older, compared with just five in 2017, according to a new survey by the Media, Diversity and Social Change Initiative at the University of Southern California Annenberg's School of Communication.
Oscar Nominee Glenn Close on Age Diversity in Movies
"It seems to me at the gatherings I've been at that there is real diversity — age diversity, ethnic diversity, more women," Close said after winning an AARP Movies for Grownups award this month. "Whenever you open things up like that, you're bound to get better stories."
Hollywood, of course, has long celebrated youth and shunned most everything to do with aging. But things are changing as industry executives realize they can't afford to overlook either experienced talent or the older viewers who comprise a growing segment of their audiences.
Some 30 percent of U.S. moviegoers are 50 or older, according to a 2017 AARP study; those 65+ watch an average of 50 hours of television a week, according to Nielson. "There's money to be made with this audience," says Heather Nawrocki, director of AARP's Movie for Grownups Initiative.
Streaming Companies Hiring Seasoned Talent
One key factor in the hiring of people 50+: streaming entertainment companies including Netflix, Amazon and Hulu are creating hundreds of on-screen and behind-the-screen jobs, heightening competition for actors, writers, directors and production crews. Last year, Netflix alone produced about 700 original television shows and released 80 original films, spending $8 billion in content, according to the company.
"Streaming companies are taking advantage of seasoned talent and putting vibrant older characters on the screen who defy stereotypes about aging —and the big networks and studios are starting to play catch up," says Cinny Kennard, executive director of the Annenberg Foundation, a nonprofit that supports the arts, among other things.
Many popular streaming shows such as Hulu's The Handmaid Tale and Amazon and Fabrik Entertainment's crime series Bosch rely on older writers, show runners and other veteran behind-the-scenes pros. They're also providing new work opportunities for some whose careers stalled in midlife.
'Rather Joyous for Me'
Jeffrey Fiskin has been a writer in Hollywood for over 40 years, with a long list of credits that include cult classics such as Cutter's Way. He's never stopped writing, but after turning 60, he went several years without steady employment. But three seasons ago, Fiskin was hired to write for Bosch, where his colleagues include many boomers.
"They all really know what they're doing. They're not only experienced, but wise.  It's rather joyous for me," says Fiskin.
A few other streaming series are changing expectations about aging in a positive way — from a time of decline to reinvention.
The Kominsky Method and Grace and Frankie, both produced by Netflix, feature actors and actresses in their 70s and 80s, including Michael Douglas, Alan Arkin, Jane Fonda and Lily Tomlin. Those characters are shown navigating careers, divorces, new romances and travel, as well as illnesses and mortality, often with humor.
"Older people are being featured more, although not nearly enough. Shows like Grace and Frankie portray the whole person," says Laura Carstensen, director of the Stanford Center on Longevity. "Aging issues aren't avoided, but they don't dominate the characters, giving a fuller sense of life past 50."
Age Discrimination: Still Entrenched in Hollywood
Still, experts say that age discrimination remains entrenched in the entertainment business. Also, there's often "a mismatch between how older people are portrayed and their real experiences," says USC Annenberg researcher Katherine Pieper.
Only 11 percent of movie characters with speaking roles, and roughly 9 percent of television characters, were 60 and older, according to surveys by USC Annenberg in 2016 of 100 top-grossing films and 100 top-rated television shows. Demeaning language and images and depictions of older people as cranky, unattractive or senile were prevalent, the surveys found.
Nevertheless, there has been progress.
The Ruth Bader Ginsburg Comeback Story
Director Mimi Leder, 66, who had difficulty finding movie jobs after a film she helmed in 2000 flopped, last year directed On the Basis of Sex, about Supreme Court Justice Ruth Bader Ginsburg. Now she's director and executive producer of a forthcoming Apple series about a morning news team, starring 50-year-old Jennifer Aniston.
"I feel optimistic, and in some ways like this is just the beginning,' says Leder.  "I have many journeys, dreams and stories yet to tell. I'm going to keep working until they throw me out."
Carol Hymowitz
is a writer, editor and recognized expert on longevity and the retirement savings crisis, management trends and diversity in the workplace. She is co-author of A History of Women in America (Bantam Books) and a contributor to Getting Older; How We're Coping with the Gray Areas of Aging (Wiley e book). She is currently a visiting scholar at the Stanford Longevity Center.
Read More