How Boomers, Gen X and Gen Y Look for Work
A new report's surprising findings — plus the 2015 hiring outlook
When it comes to using mobile technology in the job search, boomers are catching up to their kids; nearly half of boomer job seekers now use their smartphones to search for work.
That's one of the surprising findings in Three Generations of Talent: Who is Searching For Jobs Today, a report released today by Indeed Hiring Labs, the global research arm of the world's largest job site, Indeed.com.
 
"Overall, generational job search differences are far less striking than you might expect," says Tara Sinclair, the author of the report, who is an Associate Professor of Economics and International Affairs at George Washington University and Chief Economist at Indeed.
 
The report examines how job search behaviors among Millennials (age 21 to 30, also known as Gen Y), Gen X'ers (age 31 to 50) and boomers (age 51 to 70) differ and how they're similar. Indeed's data provides a peek into job-seeker preferences as well as the top occupations and geographic locations they're searching.
(MORE: How to Find the Best Place to Work)
 
Three of the report's findings about job hunters over 50 that jumped out at me:
Compared to younger generations, the boomers have the most interest in healthcare, technical occupations, architecture and engineering. They also show great interest in management jobs — no surprise given their seniority in the workplace.
Boomers are much less likely than younger job seekers to look for computer and mathematical jobs.
And boomers are relatively more likely to search for jobs in warmer climates, like Phoenix and San Diego. (For Millennials, Boston and New York are the most attractive spots.)
 
To better understand what this data means in practical terms for job seekers over 50, I reached out to Sinclair. Highlights from our discussion:
 
Next Avenue: Your report indicates that the growth in healthcare jobs will continue to be very strong for the foreseeable future. What does this mean for boomers?
 
Sinclair: Healthcare is a very hot area. As the country deals with an aging population and health care reform brings more patients into the system, hiring in this area will be increasingly important. People who are willing to retrain in healthcare should find good opportunities for second-act careers.
(MORE: What You Should Know About the 50+ Job Market)
 
The report also says computer and mathematical jobs, including in STEM (Science, Technology, Engineering and Math), are plentiful and employment in this field is expected to grow by 18 percent by 2022. But many of these jobs are going begging. How do you interpret this?
 
None of the generations are interested enough in the STEM professions and there are lots of openings that need to be filled. I think boomers who are willing to retrain and learn new technical skills, such as coding, will enjoy an advantage in the job search. Some of these jobs require high levels of education, but well-qualified candidates will be in high demand.
 
The study found that more than 70 percent of Millennials and Gen X'ers use mobile devices for job searches, but only 48 percent of boomers do — they still prefer desktop searches. What's your takeaway?
 
I actually think that stat is good news for boomers, as it indicates they aren't that far behind anymore. Hopefully, the fact that so many boomers are now using mobile will encourage the ones who haven't tried this technology yet to give it a chance.
(MORE: Timely Tips to Find Work or Keep Your Job)
 
In your job as an economist you keep a close eye on hiring trends. What's your forecast for 2015?
 
We expect to see the type of strong hiring in 2015 that we haven't seen in a long time. The labor market is tightening across the board.
 
We're not seeing great wage increases, but I think more employers are open to considering flexible work arrangements, such as seasonal or part-time work arrangements and that might be especially attractive to people looking to cut back on work hours or slow down as they approach retirement.
 
So, if you've been waiting to make a job change, now looks to be a great time to finally get off the sidelines.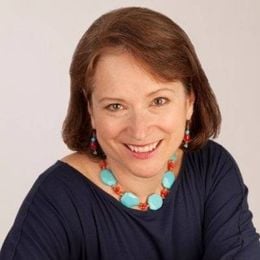 Nancy Collamer
, M.S., is a semi-retirement coach, speaker and author of Second-Act Careers: 50+ Ways to Profit From Your Passions During Semi-Retirement. You can now download her free workbook called 25 Ways to Help You Identify Your Ideal Second Act on her website at MyLifestyleCareer.com (and you'll also receive her free bi-monthly newsletter).
Read More