How to Create a Career Transitions Group for Women
Meeting regularly with peers can provide the spark you need to switch fields or find a new job
Last fall, Jan Culp jumped at a chance to join "Encore Enthusiasts," a new group of 10 women in Seattle who meet monthly to brainstorm about career transitions.
She had spent the past 15 years working for small nonprofits as a fundraiser and grant writer and was now self-employed after a layoff.
 
Culp, 60, figured Encore Enthusiasts could help her amp up the confidence to bump her career to the next level and find a job whose duties involve leadership and strategic planning.
 
Positive Reinforcement for Career Switchers
 
"I knew I needed some reinforcement from people my age who were active in the workforce," Culp says.
 
(MORE: Why Women Should Join Networking Groups)
 
I think joining that group was a smart move for Culp — and many women in their 50s and 60s should emulate her. You might even want to start your own career group with other like-minded women.
 
A supportive career group lets members knock around job ideas, discuss options for going back to school, work on ways to improve their resumes and social media skills and learn how to network better. It's especially useful for women who would like help figuring out how they can launch encore careers and get paid to do work with a social purpose.
 
The career group you form could even be a spinoff from one you're already in, like a book club or a local alumni-networking organization.
 
This idea of starting a women's career transition club caught my attention at Encore 2013, a conference I just attended in San Francisco, organized by Encore.org, the nonprofit think tank dedicated to second acts for the greater good. (Next Avenue's Work & Purpose editor, Richard Eisenberg, blogged about the encore movement recently in his post "Encore Careers for the Rest of Us.")
 
A Useful Guide to Starting a Career Group
 
While I was there, Marci Alboher, the author of Encore.org's new book, The Encore Career Handbook, shared with me a simple guide that helps people create encore transition groups; it's a companion to her book.
 
"You need a brain trust when you transition to new work, whether it has a social purpose or a career shift of any kind," Alboher says. "It's important to build a group of people you trust to help you."
 
(MORE: How Women Should Plot Their Careers After 50)
 
What a Group Can Do for You
 
Yes, there's something about the strength you can draw from a small group while planning to make career changes that can be daunting and require soul searching. Members also keep one another accountable for completing such tasks as making a phone call for an informational job interview or signing up for a volunteer opportunity that might lead to a job.
 
Alboher assembled the guide with assistance from Bernice Bratter and Helen Dennis, both of Los Angeles, whose Project Renewment has more than 25 career groups for women around the country. I recommend their book, Project Renewment: The First Retirement Model for Career Women, which has smart thinking and advice about identity, relationships, passions, purpose and careers.
 
Focus Is Critical for a Group's Success
 
Dennis, a noted workplace expert, says the keys to a good career transition group are for participants to have similar expectations and a focus. "This is not psychotherapy," Dennis says. "This is not about looking for a new friend or friends." But it is about getting targeted support.
 
In my experience, women tend to thrive in these types of intimate discussion groups.
Betsy Werley agrees. She's the New York City-based executive director of The Transition Network, a nonprofit networking group for women over 50 with 10 local chapters around the nation. "We all need a safe space to express fears, where we can say things such as 'I don't feel like I'm really qualified' and it's OK," Werley says. These groups can be "a stimulator to learn, engage and be confident," she adds.
 
6 Tips for Starting a Career Transitions Group
 
If you're thinking about creating a career transitions club, here are six suggestions that can help make it successful:
 
1. Make sure the group has no more than 12 people. Otherwise, Alboher says, it can get unwieldy and impersonal. With fewer than a dozen women in the room, everyone can participate.
 
2. Limit meetings to no more than three hours. Time is a precious commodity — you might even want to put a two-hour cap on sessions.
 
Women often prefer to meet on weeknights instead of giving up a chunk of their weekends. Depending on age and eyesight, some members may not want to drive at night. So everyone will have to figure out what's best for the group.
 
(MORE: The Key to a Successful Career Shift: Asking for Help)
 
3. Consider charging membership fees. "If people pay something ahead of time, even a small amount, then they will show up," says Carol Vecchio, executive director of the Centerpoint Institute for Life and Career Renewal, the Seattle nonprofit that sponsors Culp's Encore Enthusiasts group.
 
"If they haven't paid even something nominal – $5 or $10 – they may not feel truly committed to the event," she says. The meeting fee can help absorb the host's cost for supplying refreshments.
 
4. Before the first meeting, ask each woman to determine what she most wants to get out of the group. Vecchio says this will help ensure that everyone has complementary objectives.
 
"Saying 'I want some support' is too broad," she notes. "What kind of support? Hearing others' stories? Job search tips?"
 
5. Ensure confidentiality. Alboher calls it setting up "Vegas Rules" (You know: What happens in Vegas, stays in Vegas). At the first meeting, explain that nothing anyone says can leave the room.
 
6. Plan each meeting's agenda. One session might center on networking, another on brainstorming dream jobs, another could focus on entrepreneurship. Money issues related to shifting careers can make a great topic, too. Tess Vigeland's Next Avenue article "Shedding a Tear Over Vanishing Investment Clubs" offers other options for banding together to learn about money issues.
How Culp's Group Is Helping Her
So how's the group working out for Culp?
 
"Hearing other people's stories, I realize I do have the skills and the experience to move up," she says. "Plus the group has opened my mind to new ideas. Instead of talking about a job title I'd like, I've learned to describe to the group the kind of work I want. That's broadened the kind of job I am seeking."
 
And that, as Werley says, is a stimulator.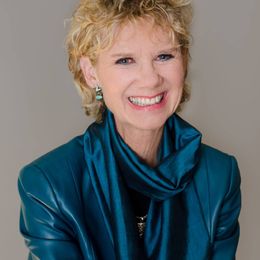 Kerry Hannon
is the author of Great Pajama Jobs: Your Complete Guide to Working From Home. She has covered personal finance, retirement and careers for The New York Times, Forbes, Money, U.S. News & World Report and USA Today, among others. She is the author of more than a dozen books including Never Too Old to Get Rich: The Entrepreneur's Guide to Starting a Business Mid-Life, Money Confidence: Really Smart Financial Moves for Newly Single Women and What's Next? Finding Your Passion and Your Dream Job in Your Forties, Fifties and Beyond. Her website is kerryhannon.com. Follow her on Twitter @kerryhannon.
Read More