How to Create a Profitable Second-Act Career
In her new book, Next Avenue blogger Nancy Collamer offers more than 50 ways to make money during "semi-retirement"
I bet you've never heard of a "semi-retirement" career. But there's a pretty good chance you'll have one, either because you'll need the income or because you'll want to keep working, albeit at a reduced schedule. Or both.
 
Nancy Collamer, Next Avenue's weekly Work and Volunteering blogger, defines a semi-retirement career as "the work you do in between leaving the 'Big Career' and fully retiring" and she has an excellent new book filled with practical advice on how to have one.
In Second-Act Careers: 50+ Ways to Profit From Your Passions During Semi-Retirement, which will be published Jan. 8, Collamer lays out realistic ways to earn income in your 50s and 60s (and maybe 70s) through part-time work or a job with flexible hours.
 
After reading the book, I interviewed Collamer to learn why some people are apprehensive about launching second-act careers, how much you can really expect to earn in one and the best ways to lay the groundwork in order to be successful in semi-retirement. (You might be able to snag a free copy if you enter the Goodreads.com contest, which will give away 10 copies to randomly selected entrants on Jan. 14.)
 
Here are the highlights of my talk with Nancy Collamer:
 
Are boomers scared to start second-act careers?
 
Yes. One of the things that struck me when I was interviewing people for the book is how much fear is part of this process.
 
One woman I spoke with, Gina Scarda, retired from being a New York City policewoman and has become a stand-up comic. She said to me, "You'd think I wouldn't have been so scared to try something new. After all, I was a cop." She thought nothing of patrolling the streets of Coney Island with a gun on her hip. But the idea of getting on stage was really frightening to her.
 
(MORE: How to Earn Cash From Your Kitchen)
 
Fear is universal. But the people I interviewed who began second-act careers didn't let the fear stop them from moving ahead. They approached things in baby steps. They took classes to prepare for their new career and developed confidence. You can't stay home and wait for things to happen.
 
You write that second-act careers in semi-retirement are fun, fulfilling and flexible. How about financially?
 
I wrote this book for people who have some savings and are at a point in their lives where their expenses have gone down. They've paid off their mortgage or there's not much left; their kids' college bills are behind them. That said, the ideas in this book can generate anywhere from $5,000 to $100,000 a year.
 
You recommend creating a Reinvention R&D Budget before launching a second-act career. What's that and why is it useful?
 
If you put aside a set amount of money, even if it's just $200, and earmark it to attend a workshop, get training or go to a networking event, you'll then feel you can spend that money guilt-free.
 
Why is it important to visualize your future when you're plotting a second-act career?
 
This may be the first time in your life that you really have the opportunity to look at your career in terms of what you want your life to look like. Until now, most of your career moves have probably been driven by financial concerns and climbing the ladder. This is finally the opportunity to do what you want to do.
 
(MORE: Career Shift: Turn Your Hobby Into a New Job)
So it's very important that before you begin to worry about "What am I going to do?" you take a step back and say, "What's important in my life?" Is it about giving back? Having more time to travel? Being around fun, interesting and creative people?
 
Once you can picture the type of life you want, it'll become easier to find a second-act career that works for you.
 
You also say people should look to their past for clues to their future. Why is it important to look backwards?
 
There's often a tendency at career transition points to look at your last job and say, "What's my next logical move?" But this is the point where you should look back at your whole life, going back to your childhood, former hobbies and any volunteer work you've done to see which parts you want to integrate into what you want to do next.
 
You might suddenly remember that wonderful summer camp job you had or the fact that you used to play piano. Then you can look for a way to begin a new career related to those experiences.
 
(MORE: I'm Retired: So Who Am I Now?)
 
Your book has Life Story Worksheets for readers to fill out. What are they for?
 
If you're pulling together 40 to 60 years of your history to determine your second-act career, that's a lot of data. The Life Story Worksheets give you an easy way to organize all that information. When you read through them, you will begin to see vivid patterns. Things will jump out at you.
 
Why do you recommend reading college catalogs to get a second-act career going?
 
Colleges, especially community colleges, offer training programs for in-demand fields. So reading college catalogs is a great way to get ideas about hot careers. A lot of the training programs let you earn certificates in under a year.
 
You say people who are unsure what their second-act career should be may want to throw "idea parties" for themselves. What's an idea party?
 
That's something career counselor Barbara Sher came up with. You invite friends over for a potluck dinner to brainstorm ideas for your second-act career. If you bring in 10 people over 50, there will be more than 500 years of experience and expertise in the room. The ideas and energy that come from that can be incredibly powerful.
 
Everyone plays off each other and they're wired to help. Many of them will be going through the same process as you are. So they'll come listening for themselves, which makes it easier for them to get engaged.
 
Let's talk about some specific second-act careers, like becoming a blogger. Can anyone do that and make money at it?
 
There's a real misperception that if you just write a blog that's interesting, entertaining and engaging, it will translate into a blog you can monetize. It's not that simple.
 
You can make money blogging, but it takes consistent effort and you have to pick a smart market niche as well as a topic that can be monetized. Many people who make money blogging are doing it by creating informational products they then sell to their fan base.
 
There are some people, mostly in their 20s, who are making six figures by blogging. I don't think there's any reason why people in their 50s or 60s can't, too.
 
Getting paid to travel, another semi-retirement career you write about, sounds like fun.
 
Yeah, I'm sure that'll be everybody's favorite chapter. You won't necessarily earn a lot as a tour guide, but you'll be able to offset the cost of your travel. For a lot of people in retirement, travel is a big expense.
 
If you become a tour director and lead a 10-day trip in Europe, you'll only earn about $150 a day, plus tips. But you'll get the trip for free and your spouse can often come along for a minimal cost. So you may get what equates to a $10,000 benefit.
 
Of course, there are stresses and the job can be exhausting. If suddenly there's volcanic ash in the air during your tour, you're the person who has to figure out Plan B for the group. But you'll still be able to enrich your world by traveling more frequently, visiting places you couldn't otherwise afford and enjoying one-of-a-kind travel experiences without having to dip into your savings.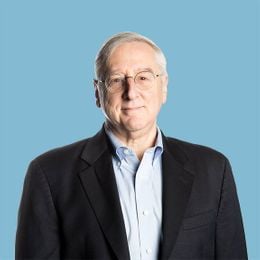 Richard Eisenberg
is the former Senior Web Editor of the Money & Security and Work & Purpose channels of Next Avenue and former Managing Editor for the site. He is the author of "How to Avoid a Mid-Life Financial Crisis" and has been a personal finance editor at Money, Yahoo, Good Housekeeping, and CBS MoneyWatch.
Read More