How to Discover Your Career 'Passion'
Career coaches recommend asking yourself these four questions to transform your work life
When you read about switching jobs or fields, career coaches often say, "Follow your passion." That's solid advice in theory, but putting it into practice isn't quite as simple as it sounds.
 
While most of us have a vague sense of what we like and what we are good at, we struggle to translate that information into a clear vision for our careers.
 
So how do you follow your passion?
 
(MORE: Take Small Steps for a Big Career Move)
 
Well, I'll let you in on a little trade secret. Sometimes the single most effective — and quickest — way career coaches move their clients forward is by simply asking a few smart questions. The right ones can transform a career transition in record time.
 
What are those power questions?
 
For this, my first weekly blog post for Next Avenue on careers, work and volunteering, I turned to some of the most respected coaches I know and asked them. Here are four of their favorite questions to help you follow your passion:
 
1. What did you love to focus on, think about and explore when you were between age 13 and 20?  — Kathy Caprino, Ellia Communications
 
This question helps you remember who you were before "life" got in the way and the mounting pressures to succeed eclipsed your natural talents and passions.
 
Thinking about what you enjoyed as a younger person (things like sports, hobbies, friends and favorite subjects in school) helps you uncover interesting clues about your forgotten passions. 
 
Caprino says that when she was younger she loved to write, read, perform and help friends navigate through life challenges. She uses all those skills today as a coach, author and speaker.
 
2. If you were free from all the things that limit you and hold you back, in what direction would you go? — Linsey Levine, CareerCounsel
 
Many of us fall into the trap of not even considering certain careers because we assume, rightly or wrongly, that family, physical or monetary constraints will prevent us from being successful.
 
(MORE: How to Run a Business From Your Home)
 
But when we put aside those limiting beliefs, we permit ourselves to acknowledge and reconsider our hidden aspirations. So imagine your work life without those limits then try to turn that into reality.
 
3. What can you do most easily when you are tired or exhausted? — Lynn Berger, Career Development Specialists Network
 
Many of us tend to dismiss our natural strengths (the ones that come easily no matter how beat we are) as less important than skills acquired through years of study and hard work. But when we place greater value on our innate talents, we're more likely to build careers around our strengths, rather than our weaknesses.
 
4. When planning for your dream job, where do you see yourself working in terms of such considerations as location, type of work, types of co-workers and physical space? — Linda Van Valkenbergh, My Executive Career Coach
Visualization can be a powerful tool that helps unlock vital clues and patterns that you may struggle to express using words alone. Once you "see" those patterns, it will become easier to identify jobs and careers that match your passions.
Good luck following your passion!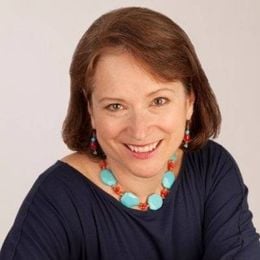 Nancy Collamer
, M.S., is a semi-retirement coach, speaker and author of Second-Act Careers: 50+ Ways to Profit From Your Passions During Semi-Retirement. You can now download her free workbook called 25 Ways to Help You Identify Your Ideal Second Act on her website at MyLifestyleCareer.com (and you'll also receive her free bi-monthly newsletter).
Read More