How I Learned to Love My Grab Bars
Some people may have a negative bias towards home accessibility accessories, but they can make it easier to age in place
"I love grab bars even though I am not old," said my 60-year-old fiancé when we found our one-level condo, meant to be our forever home. I recoiled.
It turns out I am not the only one hesitant to live in a home with chrome grab bars in the bathroom. In a 2021 Cleveland Clinic article, geriatric specialist Ami Hall reveals why people do not want grab bars. They are either in denial that they need them or "embarrassed and feel like there's [negative bias]."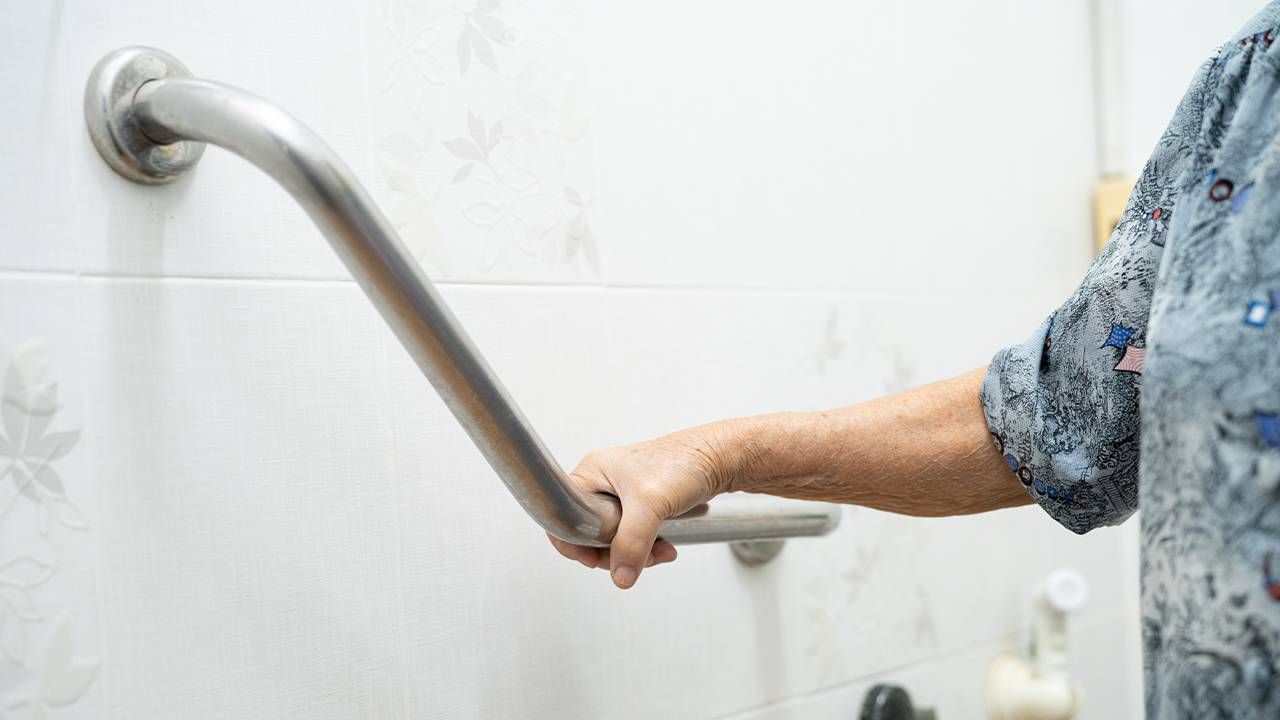 Wondering if others feel the way I do about products to help with accessibility at home, I sought out advice from three occupational therapy colleagues who work directly with consumers who could benefit from mobility and safety devices: Daniel Elliot of Long Beach, New York, Director of Partnerships for Jukebox Health; Dr. Carol Siebert of Chapel Hill, North Carolina, owner of The Home Remedy; and Susanne Giannitti, of Norwalk, Connecticut, clinical lead on a subacute rehab unit at The Carolton Chronic and Convalescent Hospital.
Although the client did not say anything about aging, Siebert sensed the bias. The real estate agent said the grab bar was "a desirable amenity."
Over time, all have learned strategies to help consumers transcend [negative bias] and attitudinal barriers for the sake of safety and functionality.   
The Benefits of Grab Bars
The grab bar is a longstanding purposeful accessory, particularly in the bathroom. Often its necessity comes to light when a towel rack is used as a substitute, and an accident occurs. Elliot points out that now many manufacturers have come out with colorful grab bars and others "that do not look like grab bars or are dual-purpose," such as toilet paper holders or towel rack grab bars that blend in while still serving their intended purpose.
Siebert once recommended a grab bar that matched the decor of a client's bathroom in a valuable historic house. The client first consulted her real estate agent to see if grab bars would affect her home's resale value. Although the client did not say anything about aging, Siebert sensed the bias. The real estate agent said the grab bar was "a desirable amenity." 
Bedside Commodes
Bedside commodes are often met with a negative bias, even though Medicare will cover the cost when deemed medically necessary. Inevitably some people acquiesce to its use usually out of absolute necessity, which is especially the case for those living alone.
Siebert shares a story she read in the "OT Practice" publication about Susan Bachner, an occupational therapist, and her client, a gentleman who needed a commode. With a home full of antiques, he was horrified when he saw the hospital-recommended titanium plastic commode. So, Bachner went to an antique store and bought him a wooden commode with a lid; it was converted into a commode using modernized components.
On the outside, it looked like a wooden chest. Fashioned into a familiar container that fits the décor of his home reduced the negative bias and aligned with the aesthetic of this man's environment.
A Negative Bias Towards Walkers
While a cane seems to be socially accepted, it is hard to de-stigmatize a walker — though often it is a better option for those with an unsteady gait or balance issues.
Giannitti says, "People who use the walker feel it makes them look the most disabled, especially if they were once ambulatory."
Siebert remembers her mother, who, in her late 80s, needed a walker for any distance. Despite her love for walking around her neighborhood, she stopped doing it because she did not want to use the walker. "Ultimately, I think it is a person's choice," says Siebert.
"If you think you aren't old, you are. Deal with it," my 95-year-old mother-in-law tells me. She is frustrated with some falls that she witnesses in the independent assisted living facility where she resides. She explains that a walker at her age symbolizes "one step down," another plateau of degradation. While she uses her walker because it makes her feel physically stable, many others of her age do not.
Despite her love for walking around her neighborhood, she stopped doing it because she did not want to use the walker.
On top of the social bias, there are architectural barriers to using a walker. In many homes, walkers and wheelchairs can be a tight fit in hallways and bathrooms. In addition, since some walkers do not have a carrier function, people may abandon their walkers when there is no way to bring an object, like a cup of coffee, from one room to another.
Additionally, Siebert explains that ramps at the front of houses are perceived negatively, almost advertising that a resident is vulnerable. Alternatives include a less conspicuous ramp at a rear entrance or re-grading the ground near the entrance to achieve a gently sloped pathway. This feature, with a durable top surface and landscaping, is attractive and avoids the negative bias of a ramp. In addition, the presence of at least one entry with no steps makes entry and exit easier for people of all ages and abilities.
Gradually Modifying Your Home
Occupational therapists work to help clients accept the use of devices, typically a bittersweet and gradual process when resignation overcomes the feelings of indignation.
Michael Graves's architectural design team, known for modern design and functionality, recently introduced an innovative line of home health products, including chairs, walkers and raised toilet seats, for "aging adults and disabled people" through CVS. Following a spinal cord infection in 2003, Graves used a wheelchair until his death in 2015.
Though under the guise of universal design that is helpful for everyone, Giannitti says, "I can't emphasize enough how important the occupational therapist's role is to come and look at some of those things," if people are considering using them in their home.
Elliot says the Michael Grave designs are "moving in the right direction," away from medical-looking accessories and offering products that appear more home-like.
Giannitti talks about the benefit of aging "gradually." Home modifications are a more straightforward process if gradually you find a different way to do things rather than having to make an immediate adjustment due to the sudden onset of a disease or disability.
My fiancé is now my husband; we have been in our condo for ten years and the grab bars I initially disliked are now a comfort when I feel tired or off. We are beginning to realize that being able to live out our lives here will require a healthy dose of personal compromise on what we want to do, how we want to live and the devices and support we may need to accomplish that.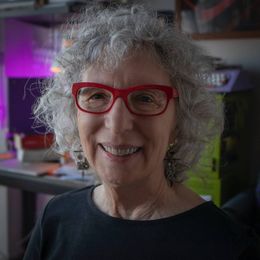 Laura Neikrug





Laura Neikrug is a longtime occupational therapist and recent founder of OT Day and Night, a series of instructional self-help videos for families, caregivers, and adults 21 and over who have chronic disabilities. She lives in Wilmette, Ill.
Read More