How Not to Drive Your Adult Kid Nuts on Facebook
9 tips for less stressful social media interactions with your family
These days, almost everyone is posting, sharing and liking on Facebook with frequency. Despite the younger population's interest in Instagram, Twitter and Snapchat, Facebook still dominates as the most popular social networking platform — 79 percent of online adults (and 68 percent of all Americans) log in. And according to the Pew Research Center's Project on Internet and American Life, nearly as many people over 50 use Facebook as those under 50. Grandmothers and grandfathers interact with grandchildren with ease.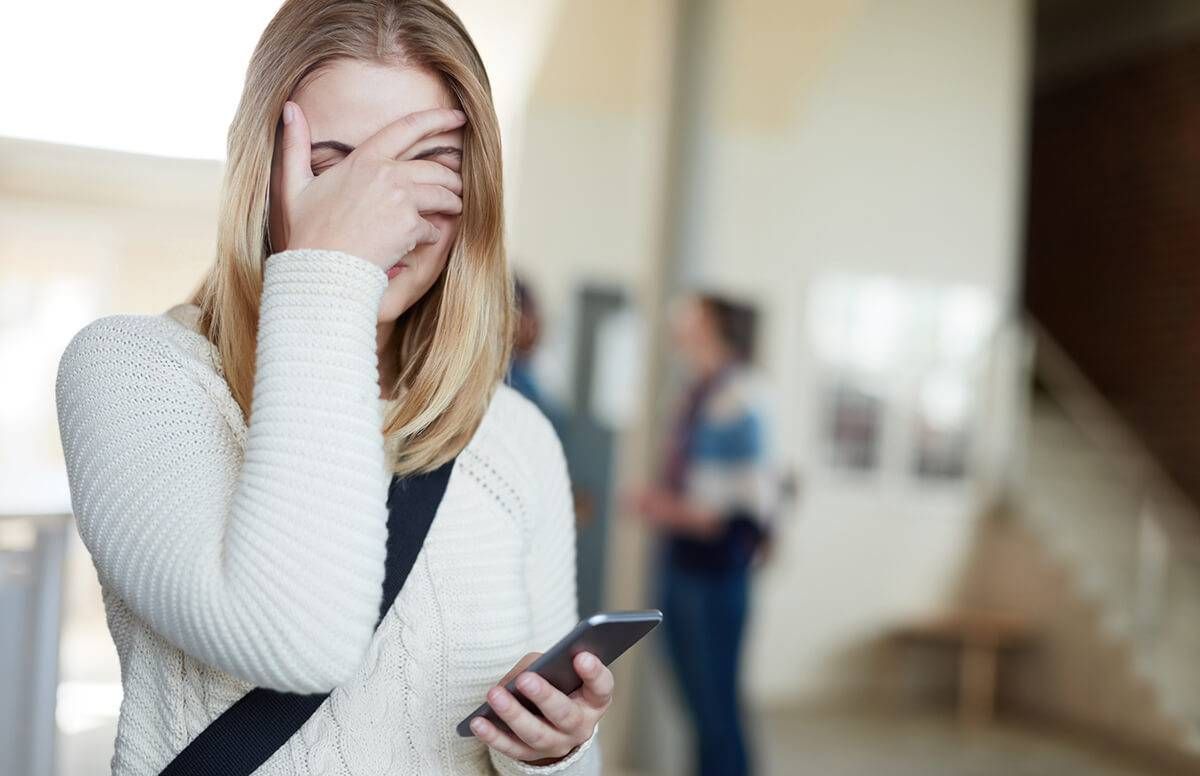 For many families, Facebook serves as a shared family album, daily journal and a prime means of communication. But it does not always work as well as we'd like. So, building on my years as both a Facebook user and as a researcher, I've compiled nine tips to make those interactions more productive and less stressful for you and your adult children:
DO NOT...
Do not use the comments area to criticize what they post. Do you think your daughter should not wear bulky sweaters like the one she's wearing in this photo? Resist the temptation to type. Don't believe your grandchild should be out in the snow without his hat like that? His dad might've wrestled him for several minutes to get that hat on, only to have it tossed off. Your son doesn't need to feel he's being a negligent dad based on your Facebook critique.
Do not criticize your child about the post later on the phone or in person. No one wants to hear, "That photo on Facebook was so unflattering! What were you thinking with that sweater?" However, if you are truly concerned about your adult child's behavior or parenting skills as they appear in your Facebook feed, it is worth taking the time to have a face-to-face conversation where you can more carefully and thoughtfully choose your words and say them to your son or daughter's face.
Do not begin a sentence with: "Did you see on Facebook that…?" Doing so is bound to drive your kids crazy, because they most likely did see whatever your mutual friends posted on Facebook. They would rather talk to you about what they don't see on Facebook, frankly. Things like: How was your day? How is grandpa's health? So, think about the kinds of things that are worrying you and that don't make their way to social media. Then, have a real conversation and leave Facebook gossip and social media lives out of it.
Do not post commentary, political statements and memes on your children's Facebook pages or tag them on these kinds of posts. When you do this, it typically shows up on the news feed of their friends (and yours). Often, your adult children will not want to be associated with your political commentary or memes. They often don't share your opinions or sense of humor. And even if they do, these types of things are probably better shared one-on-one via text message or email. (Secondary note: A friend said that her mom was really upsetting her with all of the fake political news stories she posted in recent months and that she felt like a one-woman fact checker on constant alert. Please do not ever post news that is fake, even if you don't tag your child in the post. Here's how to spot fake news and report it to Facebook.)
Do not have a public conversation on Facebook that you would not like to have in front of 100 or more people in person. If you must have a quick private conversation online and you know that your child is there, too, just use Facebook Messenger and Direct Message him or her (check the little comment bubble at the top of the page or download the Messenger app on your phone).
DO...
Post fun, appropriate comments about the photos your kids post. Feel free to gush over particularly sweet pictures of your grandchildren and granddogs.
Go ahead and tag your adult children in posts of their adorable childhood photos that you've posted to your timeline. They aren't teenagers anymore so doing this is probably no longer strictly verboten. Assuming the photos actually are cute and your kids are now at least 25, they can take it. It's especially fine when accompanied by a nice note about how lucky you are to be the parent of the most wonderful human in the world.
If you feel worried or uncomfortable about something your child has posted, get in touch off-line to discuss it. A phone call is fine and in person is great. Keep in mind that people sometimes exaggerate or display different aspects of their identities on social media (aspects that you might not be completely comfortable with, but that are not a danger to themselves or others). If you are concerned, bring it up privately. And don't wait until the problem escalates.
Have fun and enjoy this new universe in which you can connect with friends, share aspects of your life and interact with your kids and grandkids on a daily basis. Your parents and grandparents did not have the same opportunity.