How to Phase Into Retirement at Your Job
Why more firms offer phased retirement and how to swing it where you work
(This article is adapted from the new book Unretirement: How Baby Boomers Are Changing the Way We Think About Work, Community, and the Good Life by Chris Farrell.)
Older workers are a hot topic among HR professionals these days, especially since the share of the labor force of people 55 and over is projected to rise to 25 percent by 2020. That conversation will increasingly shift toward redesigning corporate benefits for them — especially helping older employees phase into retirement.
But what are firms actually doing to ease this transition and what should you do if you'd like yours to let you gradually move from full-time to part-time and eventually no-time?
Ad Hoc Deals for Phased Retirement
Typically, motivated older workers have had to try negotiating ad hoc arrangements with HR or their boss for gradual exits out of the company, perhaps with part-time contracts in hand. "If employers would accelerate the drive for flexible work arrangements, everyone would be better off," says Richard Johnson, labor market expert at the Urban Institute. "Flexibility is important."
(MORE: What You Should Know About the 50+ Job Market)
But some firms have made strides toward offering their employees greater job flexibility. A Bank of America Merrill Lynch survey of 650 C-level executives and human resources and benefit plan leaders found that half of the employers offer flexible or customized work schedules to retain older workers. A third offer continuing education and development opportunities, while 22 percent let employees work remotely and 21 percent offer extended benefits to older employees, such as cafeteria plans that allow for tailoring benefit packages.
How Employers Are Changing
Until fairly recently, the term retirement in the workplace signaled the day an older employee left the organization to enter a lifestyle of leisure. At least that was the image. But a number of far-sighted managements now recognize that the work-and-retirement divide is less true today and that realization will likely affect the design of employee benefits.
Case in point: Intel. Like all big, dynamic companies, the Silicon Valley behemoth offers its employees a good benefits package, including retirement savings. But Intel also supports employees phasing into retirement. Recently, the company has experimented with several new pilot programs.
(MORE: Dip Your Toe Into the Encore Career Waters)
For instance, U.S. employees eligible to retire from Intel can apply for an Encore Career Fellowship. That helps them ease into the next stage of their lives by leveraging their skills, evoking their passions, and making an impact in their communities through a short-term stint at a local nonprofit.
"Creating a culture that supports our employees as they prepare and plan for retirement is important," says Amber Wiseley, Intel Retirement Benefits Strategist. "Our employees are looking for different options to reimagine retirement and are seeking opportunities to continue to have an impact on society."
Jobs With Built-In Flexibility
A comparable conversation is taking place far from Silicon Valley, at Herman Miller in Zeeland, Mich., where about a quarter of the company's workforce is 55+. Does that mean in five years Herman Miller will suffer an enormous outflow of employees heading into retirement? Doubtful.
"The old model that people will retire at 62 and they'll pack up their belongings and move to Florida is really dated," says Tony Cortese, Herman Miller's senior vice president for human resources. "I don't think that's the reality we confront."
Still, Herman Miller execs worry about losing their older employees' skills and knowledge too quickly. So the company has instituted programs with built-in flexibility. For example, workers get to take six to 12 consecutive weeks off during the year. Employees aren't paid during that time, but keep their benefits and length of service toward their pension. Says Cortese: "We've had people who are 55 or older say, 'I don't know if I'm ready for retirement, but I'm going to try this instead.'"
(MORE: Phased Retirement: What You Need to Know)
Herman Miller also recently rolled out a "flex retirement" plan, allowing an employee who's 60 or over and has at least five years of service at the company to plan an exit over six months to two years. The retirement decision is irreversible and, in return for the planned reduction in hours, the flex-retirement employee puts together a knowledge-transfer plan to teach the ropes of his or her job to a replacement. Observes Cortese: "They say, 'I'm ready to retire, but I'm not ready to go today.'"
Letting Full-Time Workers Go Part-Time
At Baptist Health South Florida, the largest not-for-profit health care organization in the region, employees who are at 59-and-six-months who have been with the company for 10 years or more can begin drawing on their retirement savings and still work part-time.
AGL Resources, a natural gas distribution company based in Atlanta, Ga., lets its retired workers return on a part-time or project basis and participate in company benefits, such as its 401(k) plan. The National Institutes of Health in Bethesda, Md., which Next Avenue recently said may be America's best employer for older workers, is famous for its flexible work schedules and telecommuting opportunities.
A critical initiative that will inform the Unretirement movement is the federal government's new phased retirement program. Starting in November, many full-time government workers with at least 20 or 30 years of service who are nearing retirement age can apply to work a part-time schedule while drawing partial retirement benefits. The program also requires participants to spend at least 20 percent of their time mentoring younger employees.
What the Future Holds
Employers like these represent just the beginning of a trend that will gather momentum as Unretirement and encore careers become part of the expected and desired lifecycle among an aging workforce. Benefits like these are good for employees and employers. Says Joseph Coughlin of MIT's AgeLab: "In the near future, the 'new kid down the hall' may, in fact, be someone's grandmother in the next stage of her multi-act life."
However, the Unretirement movement could have a larger impact on the professional experience later in life with a little encouragement.
Take attorneys 65 and older. A series of changes in the legal marketplace has reduced the demand for aging boomer attorneys. The growth in legal services has been driven by corporations and organizations that use large firms less reliant on senior lawyers, and the demands for legal advice by individuals who traditionally hire smaller firms to represent them is down.
"Thus, just at a time when the demographics of the legal profession have produced a very large pool of senior lawyers, the proportion of the legal profession that is needed to remain in senior positions to supervise paid work and to be well compensated for this work is declining," observe Kenneth G. Dau-Schmidt, Esther Lardent, Reena Glazer, and Kellen Ressmeyer in Old and Making Hay, a research paper for the Maurer School of Law at Indiana University, Bloomington.
The solution, these legal experts say, is for law firms to establish "second act" programs for their senior attorneys. Senior lawyers would concentrate much of their energies on the firm's pro bono work. The scholars calculate that even if a mere 5 percent of practicing attorneys over 65 participated in a pro bono second act, the number of attorneys working primarily on public interest work would double.
The deal would be that older lawyers accepting the second act path would put in fewer hours and get paid less. "The legal profession has a golden opportunity to do well by its members, itself, and society at large," the paper's authors write.
How to Get a Phased Retirement
What can you do as an employee if management hasn't gotten the Unretirement message yet?
Speak up.
Now, I usually roll my eyes when someone recommends that employees should lobby management. Good luck with that, right? Yet there are good reasons for making the case in this circumstance.
For one thing, Unretirement is a hot topic among senior managers. For another, the suggestion isn't coming out of left field. Many leading-edge companies are adopting benefit policies that encourage employees to phase into retirement. An appeal to corporate ego, by casually dropping some of those names (Intel, Herman Miller…), just might do the trick.
Other Benefits to Aid Your Transition
There are also a few corporate benefits worth exploiting that aren't strictly geared toward Unretirement but could help you with your transition.
For example, take advantage of any financial support your employer offers for training or education that could position you for your next chapter.
Similarly, some companies have partnerships with nonprofits where employees can volunteer during sanctioned time. If you're thinking about shifting from the for-profit to the nonprofit sector, pursue these volunteering opportunities to do good and make potentially valuable connections that could pay off for you in the future.
And, with today's healthier job market, if you're considering looking for a new position elsewhere, ask the hiring manager whether the employer offers Unretirement-type benefits such as phased retirement.
Resources That Can Help
Remember: you're far from alone. Networks of like-minded boomers seeking their Unretirement are springing up all over the country. A major resource for researching options and contacts is Encore.org, which maintains a list of encore organizations around the country and sponsors the Encore Fellowship Networks. Other helpful resources include The Transition Network, ReServe, Retired Brains and Next Avenue.
Major work and life transitions are rarely easy, even with organizational support. Still, what's exciting about all the phased-retirement experimentations is that they will evolve. Boomers are trying out different ideas, essentially seeing which Unretirement business and lifestyle models pay off, putting pressure on managements to create more flexibility into the workplace and economy. Managements, in turn, are trying to learn which benefit packages will boost the bottom line and improve the caliber of their workforce.
Better yet, Gen X'ers, Millennials and future generations of workers will learn from boomers' Unretirement trial and error experiences. Younger generations will see that they'll be able to alternate the rhythm of their work lives, perhaps phasing into retirement by joining organizations with a mission that touches their hearts. We're just getting a glimpse into the possibilities today.
Copyright 2014 by Chris Farrell. Reprinted by permission of Bloomsbury.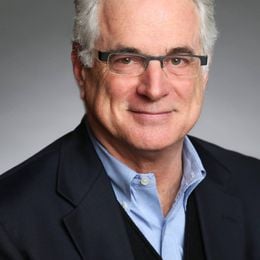 Chris Farrell
is senior economics contributor for American Public Media's Marketplace. An award-winning journalist, he is author of the books "Purpose and a Paycheck:  Finding Meaning, Money and Happiness in the Second Half of Life" and "Unretirement: How Baby Boomers Are Changing the Way We Think About Work, Community and the Good Life."
Read More