How to Reach Loved Ones in an Emergency
Stay in touch with family members on a regular basis, before crisis occurs
By

Administration on Aging
In the event of an emergency or disaster, how will you know that your older loved one is OK?
A hurricane in Florida, wildfire in Arizona, flood in Tennessee or a blizzard in Minnesota — it seems as if most of the nation has faced a natural disaster of some proportion in the past few years.
Beyond natural disasters, however, older adults may face a more personal and immediate crisis that requires an emergency response. How would you know Mom or Dad was OK if disaster struck?
Family gatherings are good opportunities for families to discuss how to handle critical events with their older family members. By establishing a plan, families can stay in touch with older loved ones and be prepared when a crisis situation occurs.
Staying 'In Touch' in Crisis Situations
Identify potential emergency situations.
Note community resources.
Talk about individual circumstances.
Outline your plan in writing.
Update as situations change.
Communicate regularly and test.
Have peace of mind.
The Eldercare Locator, a nationwide service financed by the U.S. Administration on Aging to link older adults and their families to local aging services, provides the following suggestions:

Keep in mind... 
Though among the most vulnerable members of our society, many older adults today are living healthy, independent lives. Yet, sometimes they might need some assistance.
Age-related characteristics, such as delayed response time, reduced ability to see or hear, and difficulty reading print too small, can affect an older person's perception and reaction.
Physical or mental impairments can limit a person's ability to respond quickly or seek help in an emergency.
Chronic health conditions, such as arthritis or diabetes, can make access to transportation or the availability of proper nutrition and medications particularly critical.
Limited financial resources may impact a person's ability to maintain a safe environment or adequately prepare for natural disasters or other emergency situations.
Language and cultural differences may limit some older adults' ability to understand and communicate effectively in a crisis situation.
Take note of any physical or medical needs of your older loved one that might require a change in your plan. For instance, if your older loved one stops driving and requires transportation, then consider how this service can fit into your plan. Taking advantage of community services now could help in the event of an emergency situation later.
Reassess your ability and that of your contacts to be available when needed. Personal or professional situations can change at anytime.
Communicate regularly and test your 'In Touch' plan
Check with your "IN TOUCH" team regularly. Even an occasional surprise call might help determine strengths or weakness in your plan. For example, there could be a problem if you can only get an answering machine when you call one of your contacts, or there is a long delay in receiving a return call.
Use family gatherings as an opportunity to review your plan, and even share it with other family members for their information. You might inspire someone else to follow your lead.
Test elements of your plan occasionally. You can check that electrical and mobile communications tools are operating properly or walk through an evacuation drill with your loved one.

Have peace of mind knowing that you have an 'In Touch' plan
Stay calm. If an emergency situation arises, follow your plan.
Don't panic should the plan not work exactly as anticipated. If one contact cannot be reached at the time needed, be confident that you have included other resources.
Take an opportunity following an emergency situation to evaluate your plan. Be honest about what worked and what did not. Seek input from your loved one and your team. Change what needs to be changed. Then update and redistribute your 'In Touch' plan.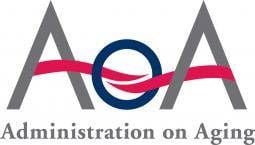 By

Administration on Aging