How Risky Is Home Ownership?
The real estate collapse may have led you to mistakenly believe that owning a house, condo or co-op is too big a gamble
When it comes to thinking about your eventual retirement, one of the most important decisions you face is where you will live. You could stay where you are now, downsize to a smaller place or move into a retirement community or a granny flat.
Of course, the cost of housing will be part of the equation, but your home will also shape your lifestyle and sense of community. "This is the true nature of home," wrote the 19th-century art critic John Ruskin. "It is the place of Peace; the shelter, not only from injury, but from all terror, doubt and division."
 
Homes haven't offered that kind of shelter, however, since the housing bubble burst in 2006. Prices are down about a third, wiping out $7.4 trillion in homeowner equity. A daunting list of negatives weighs on the market, including foreclosures, short sales and underwater mortgages. Far from viewing home as a place of peace, many homeowners in their '50s and early '60s worry that they're trapped.
 
Lessons From the Housing Bust
 
So what lessons should you take away from the housing market crash?
 
You shouldn't conclude that home ownership is a mistake. Instead, the housing market collapse should have given you a greater appreciation of the risks embedded in owning a home. Like any other asset — stocks, bonds, gold, you name it — home prices go down as well as up.
 
Consequently, you need to evaluate your living arrangements in retirement by taking a close look at your finances; the security of your income, job and career; and how the price of renting compares with owning.
 
For many people, renting is a sensible option. The traditional real estate agent catchphrase "renting is the same as throwing your money away" is wrong — deeply wrong.
 
Renting Limits Many Downside Risks
 
The flexibility of renting puts a limit on many downside risks. It's smart to rent if your income is uncertain or your employment is insecure and you may need to relocate for more job stability. Similarly, renting makes sense if you think you might pick up stakes in five years or less. The odds of losing money are too large if you have to sell your home within a relatively short time frame.
 
A woman I know recently sold her house and became a renter: She wanted to spend less time and money on home maintenance and more on travel and cultural activities. For her, it was a smart move.
 
But another lesson about the housing market when you're making the decision about whether to rent or buy is that certain times are better for buying than others. This could be one of them.
 
It May Pay to Own a Home Now
 
Even though home price indices are trending lower, signs that the market has begun to stabilize are multiplying. U.S. home prices rose 0.6 percent in March, compared to February, according to the real estate analytical firm CoreLogic. The housing research firm Fiserve and Moody's Analytics just forecast that prices will rise 4 percent a year, on average, for the next five years, according to USA Today.
Landlords, meanwhile, are raising their rents to the point that the price-to-rent ratio (like a price-earnings ratio for stocks) suggests it now pays to own rather than rent in many major metropolitan areas. As Next Avenue blogger Kerry Hannon noted in her post about whether single women should buy or rent, the real estate website Trulia.com just ran the price-to-rent ratios for 100 major metropolitan areas for spring 2012 and found it was cheaper to buy a home than to rent one in 98 out of 100 markets.
If you're going to buy, however, it's essential that you have the resources to conservatively finance a home purchase. By that, I mean you should make a 20 percent down payment.  
 
Protection From Inflation
Creditworthy borrowers should also consider owning a home as a risk management tool against the ravages of inflation.
 
An increase in the overall price level — in other words, inflation — erodes the value of savings over time. Inflation is dormant at the moment, but it's likely to flare up over the course of your lifetime.
 
A home typically maintains its value after taking inflation into account. That's especially true if you have a fixed-rate mortgage, since its monthly payments won't rise when interest rates go up the way payments on adjustable-mortgages do. Interest rates typically increase during bouts of inflation.
 
Think Small for Retirement
 
If you want to own a home in retirement, you should seriously consider living in a small one. After all, small houses are less financially risky to own than larger ones as you age. Large homes cost significantly more to maintain, and their property taxes are higher; owning one means gambling that you'll be able to cover those costs. A small home, on the other hand, represents savings that compound over time.
 
There is much more to the housing question than buying versus renting as you enter your 60s, of course. You may need to decide, for instance, whether to remodel your home to age in place or pick up stakes. The more you thoroughly research your options and weigh the risks, the better prepared you'll be to enjoy "the true nature of home."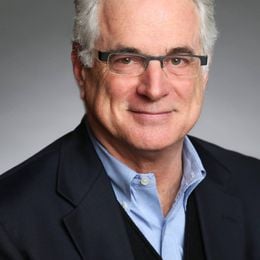 Chris Farrell
is senior economics contributor for American Public Media's Marketplace. An award-winning journalist, he is author
 of the books Purpose and a Paycheck:  Finding Meaning, Money and Happiness in the Second Half of Life and Unretirement: How Baby Boomers Are Changing the Way We Think About Work, Community, and The Good Life.
Read More