How to Save for Both College and Retirement
Yes, it can be done and here are eight suggestions
What's the best way to save for your child's college education and your retirement at the same time — and is it even possible?
The conundrum came to my attention recently during a PBS NewsHour Twitter chat on women over 50 and money that I participated in, along with Next Avenue Assistant Managing Editor Richard Eisenberg and Women's Institute for a Secure Retirement (WISER) President Cindy Hounsell.
What Planet Are You From?
When we talked about the importance of saving for college and retirement simultaneously, one woman snapped back by tweeting: "Save for college AND retirement? What planet are you from?"
Truthfully, many people seem to agree with her.
Only 48 percent of parents with kids under 18 are saving for college, and even those with college funds are saving less than in the past, according to the How America Saves for College survey done for lender Sallie Mae.
And in T. Rowe Price's recent Family Financial Trade-offs Survey, 49 percent of parents said they'd "be willing to delay my retirement to pay for my kids' college education." Similarly, 53 percent said: "I would rather dip into my retirement savings to pay for my kids' college education than have them take on student loans."
Using 401(k)s to Pay For College
What I found especially worrisome in the T. Rowe Price survey: nearly 30 percent of parents said they're using their 401(k)s to save for their kids' college. So it isn't just that they're not saving for college and retirement; they're using their retirement savings to pay for college.
If that's your plan, beware. Withdraw from a 401(k) early for college expenses and you'll probably owe taxes plus a 10 percent tax penalty.
"We all want the best for our children. I think that is the primary motivator for why parents think it is more important to save for their kids' college rather than their own retirement," said Leslie Thompson, co-founder of Spectrum Management Group in Indianapolis, Ind. "However, if you think long-term, your plan may backfire."
For advice on how parents can try to save for college and retirement simultaneously, I reached out to some of the most respected financial planners on this planet, including Thompson. Their unanimous conclusion: while it seems unmanageable to save for both goals at the same time and not everyone can, it may be more possible than you think.
The key is to make your college savings and your retirement savings work as hard as possible, often with help from Uncle Sam. And don't be afraid to start small for both goals and build your stashes gradually.
(MORE: The Best Way to Pay for College)
8 Tips on Saving for College and Retirement
Here are eight of their (and my) tips on how to do it:
1. Reach out for help. Find an online calculator or — better yet — a financial adviser to estimate how much you need to save for both goals, said Thompson. As I recommended in this Next Avenue Special Section article, a good way to make a personal retirement plan projection is by starting with The Ballpark E$timate online calculator from the Employee Benefit Research Institute site, Choosetosave.org. Many major mutual fund companies also have good retirement calculators on their sites and two useful calculators for people over 50 are Retirement Works2 for You and E$Planner.
When looking for a financial adviser, I generally recommend finding one with the Certified Financial Planner designation. Three national groups of financial planners offer searchable databases: the National Association of Personal Financial Advisors, the Financial Planning Association and the Certified Financial Planner Board of Standards.
I also find it reassuring to know that an adviser has been practicing long enough to have weathered a few market ups and downs.
2. If you can put money into an employer-sponsored retirement plan, try to invest enough to get any savings match. "To not do so is like turning down free money," said Lyn A. Dippel, president and CEO of FAI Wealth Management in Columbia, Md.
What's more, it gets you an automatic return, which means you need to save less than otherwise for retirement and will then have an easier time finding cash to save for college.
(MORE:You'll Need Less In Retirement Than You Think)
3. Open a Roth IRA if you qualify. You're allowed to contribute to this retirement plan (whose earnings grow tax-deferred and withdrawals in retirement are tax-free) if you're married and your income is less than $193,000 or single with an income of under $131,000. The maximum contribution in 2015 is $5,500 if you're under 50 and $6,500 if you're 50 or older.
Since Roth IRAs grow tax-free, that "adds tremendous compounding over time and more purchasing power upon withdrawal," Dippel noted.
4. Set your target retirement savings goal and ramp up to it. "I recommend saving at least 15 percent of your salary, which includes any match from your employer, for retirement," said Judith Ward, a senior financial planner at T. Rowe Price. But you can get there gradually.
"Increase the amount you can save by 1 to 2 percent each year until you reach your goal," said Thompson. "Small incremental increases in your savings rate should make the process of savings less daunting."
5. Start a tax-sheltered 529 college-savings plan; you can do this gradually, too. Aim to save enough to cover at least a down payment for college — about half the cost of a four-year education, said Ward.
(MORE: Supporting Grown Kids Delays Boomers' Retirement)
You can open a tax-sheltered 529 account with a child as beneficiary for as little as $25 in many states. The money can be used tax-free for college costs and you may be able to get a state tax deduction for putting money in the account, depending on where you live. These state-sponsored accounts let you invest in stocks, bonds or money-market securities, offering the potential for sizable appreciation over the years.
Check out the Savingforcollege.com site for more information on 529 plans. Also, the Morningstar site recently named what the financial advisory firm deems the best 529 plans in the nation; Morningstar also has solid advice about tax rules for 529 account owners.
6. Make your savings automatic. One way some parents ease the pain is by having cash automatically and regularly deposited into their retirement savings and college savings plans from their paychecks. Said Dippel: "If they never receive the money in their bank account, they are less likely to divert it to other expenses." Most employer plans and 529 providers let you set up this automatic approach.
7. Put your raises into your retirement and college savings plans. Think of this as found money to put towards the future. Funnel your raises into savings, Dippel notes, and you won't feel a decrease in your lifestyle.
8. Finally, investigate college financial aid options. If you're maxed out on savings and still won't have enough money for college, you and your child should apply for all the financial aid and scholarships possible. Check out sites such as FastWeb and FinAid to find what's available.
"If you can't afford to pay for your children's entire college education, likely you'll be able to help with some part of it," Thompson said. "The child may have to contribute through work-study programs, loans or scholarships. This is an education in itself, part of character building and a life lesson."
I wholeheartedly agree. Your child can take out loans for college, but no one is going to lend you money to fund your retirement.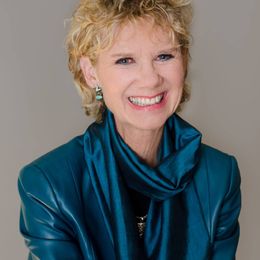 Kerry Hannon
is the author of Great Pajama Jobs: Your Complete Guide to Working From Home. She has covered personal finance, retirement and careers for The New York Times, Forbes, Money, U.S. News & World Report and USA Today, among others. She is the author of more than a dozen books including Never Too Old to Get Rich: The Entrepreneur's Guide to Starting a Business Mid-Life, Money Confidence: Really Smart Financial Moves for Newly Single Women and What's Next? Finding Your Passion and Your Dream Job in Your Forties, Fifties and Beyond. Her website is kerryhannon.com. Follow her on Twitter @kerryhannon.
Read More